Name: Ms. Jittima Sukpalin
Title: Executive Director, The Americas Region Department
Company, city: Tourism Authority of Thailand; Bangkok, Thailand
Number of employees: 30
Recent project: Destination Wedding Planner Congress in Phuket, May 2017; Thailand Travel Mart+ 2017 in Chiang Mai
First Job: Marketing officer, marketing publicity division, marketing services department
Little-known fact about you: Apart from expertise in marketing, I have experience in marketing communications of more than 15 years.
Your Business
What innovations/initiatives do you foresee in the industry over the next years? As we cover the vast geographical area of Canada, the United States and Latin America, social media will help present our country to potential targets. Influencers and bloggers will play a significant role in tourism. Millennials, one-third of the U.S. population, will be an important segment, as they are willing to learn and experience new aspects of life during their journeys, ready to take a longhaul trip to the ASEAN region and Thailand, and can be solo travelers. Online media and technology have a lot of impact on them.
Best career advice you've received: Always be hungry for knowledge, especially new trends and technologies.
What advice would you give someone starting out in the field? Don't stop thinking outside the box. Everything is possible.
Jittima Sukpalin as a Traveler
Favorite travel memory or story: Seeing the pyramids in Egypt 25 years ago, I realized humans are capable of creating such a great civilization and changing the world.
One travel tip you cannot live without: Don't choose the last late flight of the day because if the flight is delayed or canceled, you will have to stay overnight.
Best advice for business travelers: Always share information with your team so that when anything happens to anyone in the group, the rest of the team can continue their business trip.
About Tourism Authority of Thailand
What can premium travelers expect from a visit to Thailand? Thailand offers a diversity of highquality products. Premium travelers can stay in luxury accommodations on a mountainous hilltop in the north, private resorts by the southern and eastern beaches, modern skyscraper hotels in Bangkok or a boutique local experience in our 12 hidden gem towns. Beaches and the warm sea are available year-round, as we have two coasts: the Andaman Sea and the Gulf of Thailand.
Visitors can explore a wide range of gastronomic delicacies, from exciting street food to fine-dining restaurants, award-winning restaurants and celebrity chef events. Visitors enjoy diving; taking a hot air balloon ride; sunbathing on private beaches or swimming in a saltwater infinity pool; cliff climbing and whitewater rafting in the jungle; pampering with a Thai spa and massage; learning about Thai cooking, muay Thai or how to be a mahout; and shopping at the Chatuchak weekend market or at a mega shopping center in Bangkok.
What events in Thailand can visitors look forward to in 2018? I invite visitors to join the Thailand Tourism Festival 2018 running Jan. 17–21, 2018, at Lumpini Park in Bangkok. You will feel as if you are traveling throughout our country and experiencing the best of each region. Famous local food and products of each zone will be presented from noon to 10 p.m., and there will be processions and musical performances. This fun event is free and open for everyone.
Visitors won't want to miss the annual Loi Krathong Festival (Nov. 23, 2018), when people head to rivers and ponds to launch candlelit floats to pay respect to the water spirits to thank them for their bounty and apologize to the waterways for polluting them.
What are the can't-miss activities and sights in Thailand? In 2018 we launch the theme "Amazing Thai Taste" to motivate foodies to explore Thai-ness through our diverse food. Visitors can even take a cooking class to be more sophisticated in Thai cuisine.
In July 2017 CNN Travel readers listed seven Thai dishes among the World's 50 Best Foods. This year, TAT partnered with Michelin Travel Partner to publish a Michelin Guide Bangkok as well as with Gault & Millau to publish a bilingual Thailand guidebook. In May 2018 Thailand will host the UNWTO Conference on Gastronomy Tourism.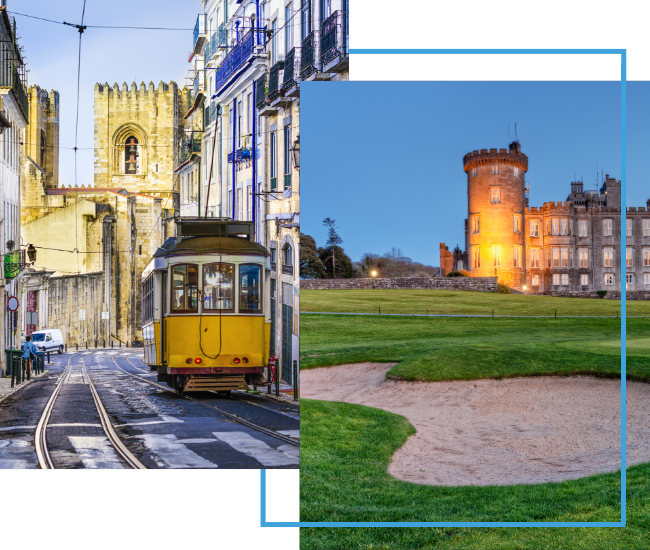 FX Excursions
FX Excursions offers the chance for once-in-a-lifetime experiences in destinations around the world.
Explore Excursions
Less than five years ago the world's first hybrid cruise ship, Hurtigruten Expeditions' MS Roald Amundsen, set sail for Antarctica in November 2019 with 450 passengers. The battery-hybrid-powered ship, named for the first man to cross the continent and reach the South Pole, was built specifically for voyages in polar waters. Its battery-hybrid power reduces the ship's consumption and CO2 emissions by 20 percent compared to equally sized ships.
Sponsored Content
Many small- and medium-sized businesses face time and budget constraints when organizing corporate hotel travel for employees. To address this problem, IHG® Business Edge emerged as a cost-free business travel solution for small- to medium-sized enterprises, offering travel managers exclusive access to enticing perks, handpicked educational resources and comprehensive company travel metrics. IHG Business Edge connects our loyal customers to our portfolio of 5,800 hotels and resorts across 18 brands in more than 100 countries.
A few months ago, I flew Polaris business class on a United flight from Dulles (IAD) to Paris (CDG). It was only when I got to my hotel in Paris I realized that I didn't have my iPad or its bag or accessories. Since I had been working on it in the restaurant in the Polaris lounge and then went directly to the gate, I knew I either left it propped up on my table when I packed up or in my business-class seat. But what was the best method to alert the airline about my careless mishap and (hopefully) retrieve it? With spotty data and WiFi, searching for information on my phone was frustrating and slow. Here's what I learned from the anxiety-inducing experience (and unexpected ending) about what to do if you leave something behind on your flight: