Name: Jayson Goh
Title: Managing director, airport operations management
Company, city: Changi Airport, Singapore
Number of employees: Changi Airport Group has 1,800; the airport community has 50,000.
Recent project: In January we kicked off a SGD50 million [about $36 million] project with the Singapore Economic Development Board called Changi Airport Living Lab Programme, collaborating with innovation-driven companies and startups to develop and demonstrate new technology solutions in a live airport environment.
First job: Singapore Economic Development Board, for 15 years
Little-known fact about you: In junior college I was on the canoe team, and we paddled around the island of Singapore for three days, an amazing experience that grew my appreciation for nature while testing my physical strength and mental endurance.
Your Business
What innovations/initiatives do you foresee in the industry over the next years?
The global airports landscape is evolving rapidly. Technology is already changing airport operations, first with the evolution of self-service offerings through the deployment of kiosks and automated solutions, and next with location-based services to reach and serve passengers even before they arrive. The third major change is the use of AI or robotics, which will create a fast-paced and more efficient experience for passengers.
Best career advice you've received:
Treat your people well. An organization is successful when everyone has a common goal. If your people trust and like each other, you can overcome any challenge.
What advice would you give someone starting out in the field?
Keep an open mind. Embrace the journey and its changing technology; otherwise, you will be left behind. Past achievements do not guarantee future success.
Jayson Goh as a Traveler
Favorite travel memory or story: My best travel memories revolve around nature and its changing beauty. My favorite is admiring the beautiful desert sunrise while backpacking in Egypt.
One travel tip you cannot live without: Travel light, rest well and eat well.
Best advice for business travelers: Embrace the lifestyle and continue your everyday activities like eating, exercising and resting while traveling.
About Changi Airport
What can premium travelers expect when arriving or transiting at Changi Airport?
Passengers can experience the elements of Changi Airport in a stress-free, positively surprising and personalized way. They have as many options as an airport can possibly offer, ranging from our natural gardens like the sunflower and butterfly gardens, high-end retail therapy, taking a dip in the swimming pool and hitting the gym. All these amenities are readily available and revolve around putting our passengers at the heart of all we do.
Tell our readers about Changi's dining options.
With 120 dining options across our three terminals, our offerings appeal to passengers of diverse profiles and preferences, from premium dining to local cuisine. You can try the world's first 24/7 halal-certified Hello Kitty café or enjoy a Singapore Sling at the Long Bar by Raffles at DFS. We ensure everyone has the opportunity to taste and dine; even time-pressed travelers have options, as every restaurant within the transit area offers a 15-minute quick meal.
What can we expect from Changi in the next few years?
We are optimistic about the future and see exciting opportunities ahead. Changi Airport has always built ahead for future capacity, and we are working on major infrastructure projects that will not only enhance our capacity for future growth but continue to strengthen our appeal as a major global air hub.
A good example is the development of an iconic mixed-use complex in front of Terminal 1 called Jewel Changi Airport, a world-class, signature lifestyle destination to open in 2019. Sitting at the heart of Changi Airport and linked to terminals 1–3, it will boast the world's tallest indoor waterfall along with entertainment and retail experiences.
Terminal 4 will turn operational in the second half of this year to serve both full-service and low-cost carriers with a full suite of passenger amenities. Terminal 5 will be ready near the end of the next decade, along with a third runway operational in the early 2020s. Overall, visitors can expect more new experiences, greater excitement and world-class entertainment and shopping as they come through Changi Airport's doors.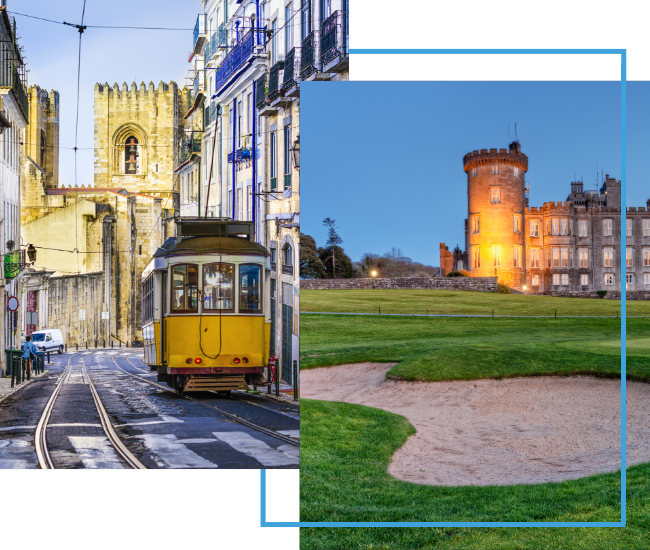 FX Excursions
FX Excursions offers the chance for once-in-a-lifetime experiences in destinations around the world.
Explore Excursions
Less than five years ago the world's first hybrid cruise ship, Hurtigruten Expeditions' MS Roald Amundsen, set sail for Antarctica in November 2019 with 450 passengers. The battery-hybrid-powered ship, named for the first man to cross the continent and reach the South Pole, was built specifically for voyages in polar waters. Its battery-hybrid power reduces the ship's consumption and CO2 emissions by 20 percent compared to equally sized ships.
Sponsored Content
Experience the life-changing destination of Greece by exploring its island gems in the Ionian Sea. Scattered off the western coastline of Central Greece, to the south of Peloponnese, the Ionian Islands are an island group comprising large and small islands.
A few months ago, I flew Polaris business class on a United flight from Dulles (IAD) to Paris (CDG). It was only when I got to my hotel in Paris I realized that I didn't have my iPad or its bag or accessories. Since I had been working on it in the restaurant in the Polaris lounge and then went directly to the gate, I knew I either left it propped up on my table when I packed up or in my business-class seat. But what was the best method to alert the airline about my careless mishap and (hopefully) retrieve it? With spotty data and WiFi, searching for information on my phone was frustrating and slow. Here's what I learned from the anxiety-inducing experience (and unexpected ending) about what to do if you leave something behind on your flight: