If you only had one day of leisure in Seoul, would you choose a museum day to explore South Korea's history and culture or an afternoon perusing stylish, locally owned shops and cafés? In and around Bukchon Hanok Village (also called North Village), nestled between the landmark Gyeongbokgung and Changdeokgung palaces, you can do a little bit of everything in one densely packed and photogenic spot.
Bukchon lies at the confluence of several residential neighborhoods and buzzy shopping area Insa-dong. In contrast to modern Seoul's futuristic skyscrapers and glossy mega-malls, Bukchon is defined by steep hills, narrow streets and 600 years of history. Thanks to persistent residents who protested to stop "renovations" during South Korea's post-war economic boom and instead preserve the neighborhood's original structures during the 1960s, visitors can experience Seoul at a slower pace. In 2001 the city government published the Bukchon Plan to protect and preserve the remaining original hanoks.
A two-hour walking tour offered by City of Seoul provides the perfect introduction to the area. Bukchon Traditional Culture Center, its starting point, encompasses a restored hanok curated by Seoul Museum of History. Other points of interest include Seoul Intangible Cultural Heritage Center, Rakkojae Seoul Main Hanok, Donglim Knot Museum, Gahoe Museum, Han Sang Su Embroidery Museum, Bukchon Asian Cultural Art Museum and Owl Museum. The Culture Center and several of these pocket-sized museums do not charge admission.
To take an interactive dive into the culture, reserve a spot for traditional craft workshops such as natural dyeing, mother-of-pearl inlay, black bamboo craft, maedeup/decorative knot craft and jogakbo patch-work at Bukchon Traditional Culture Center, Bukchon Traditional Crafts Experience Center and elsewhere in the village. The Korean Tea Institute offers visitors a traditional Korean tea ceremony, tea food-making course or a green tea hand and foot massage. At Samhaesoju Brewery & Distillery, a master distiller stirs a lively discussion about shochu and other Korean liquors.
Seoul is fueled by numerous home-grown coffee and tea chains, but Bukchon, in contrast, percolates with indie hangouts — many built into old hanoks — designed for longer, lingering stays. Cafe Doo Roo, a neighborhood favorite since 2009, serves velvety coffee drinks in a homey setting. Cafe No. 37, Cafe Gondry, Café Layered and others borrow from French and English tearoom traditions while weaving in Korean influences. Cha Masineun Tteul specializes in old-world Korean tea preparations and sweets like danpatjuk (sweet red bean porridge) and sirutteok (rice cake). Thanks, Oats is known for its yogurt and granola bowls, while Café Onion occupies a 14th-century building and boasts a prolific selection of savory and sweet baked goods.
Shops turned out in a similarly artistic way include a number of haberdasheries (Knockers Bukchon, LUNA Touch) as well as HAMU (Honest Modern Art Unit) from noted Korean costume designer Lee Jin-hee, offering unisex investment pieces for everyday wear. Eunnamu and Object showcase covetable handcrafted home and fashion accessories, while BlueBlack Pen Shop stocks exquisite stationery items, and GRANHAND Sogyeok sells perfumes and fragrances. Bonum 1957 and Stay256, meanwhile, offer a delightful high-style/low-key lodging antidote to Seoul's large, ultra-modern hotels.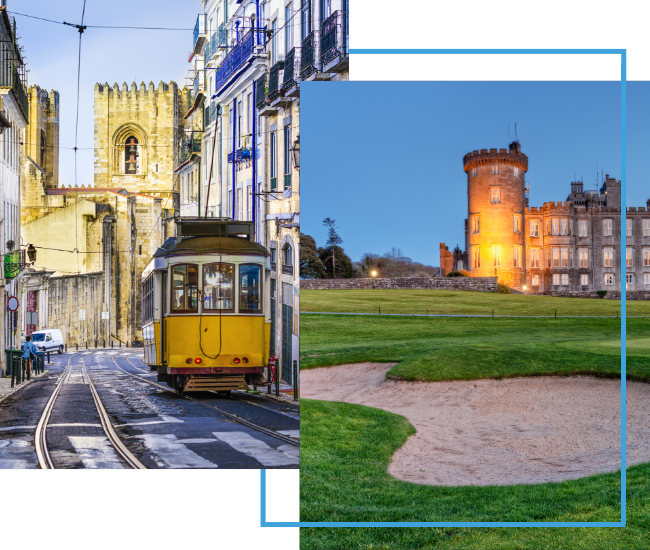 FX Excursions
FX Excursions offers the chance for once-in-a-lifetime experiences in destinations around the world.
Explore Excursions
If fabulous food and beverages are a must-have for any weekend getaway, then look no further than the City of Brotherly Love. Whether your palate has a penchant for vibrant Latin American fare or cozy French cuisine, whether you're an oenophile looking to swirl, sniff and sip your way around the globe or you'd rather sample farm-to-glass cocktails, Philly's got it all this fall. (With the exception of Bolo, which is a short taxi or Uber ride away and definitely worth the trip, the rest of these spots are all within walking distance of each other.)
Sponsored Content
The Global Business Travel Association (GBTA) believes business travel is a fundamental force for good and brings the industry together to connect, innovate and set new standards. With members from across the globe, GBTA engages the many voices of business travel to build a collective future, providing a platform for buyers and suppliers to come together, connect with peers, grow their network and shape the future of the industry.
From Santoríni to Dubai to New York, some hotels just have that "it" factor that draws visitors far and wide. For some hotels it's their proximity to popular landmarks and attractions, for others it's their amenities. But these hotels have something few can claim: a true room with a view.