In the days when travelers entered great port cities by sea, Istanbul, straddling the Bosporus Strait at the edge of two continents, must have presented an enchanting prospect. It still does, with elegant domed buildings flanked by slender minarets spilling over the city's hills, and stately Ottoman palaces shouldering down to the water's edge, framing the fabled harbor, the Golden Horn.
These days, when most foreign travelers arrive by air, they zip away from Ataturk International Airport on modern motorways to the city center, catching sight of jerry-built suburbs that have swelled metropolitan Istanbul's population from 2.8 million in 1980 to nearly 13 million today; it is easily Turkey's most populous city. The new suburbs are followed by upscale central-city neighborhoods, then by glass and steel stalagmites of condominiums and corporate offices. Istanbul lost its status as a capital city nearly 90 years ago, but it is still Turkey's economic capital, generating 21 percent of Turkish gross national product and handling 57 percent of the country's exports and 60 percent of its imports.
Mustafa Kemal, aka Ataturk ("Father of the Turks''), founded the Republic of Turkey in 1923 as a secular, parliamentary state and moved the political capital to Ankara that same year. Ataturk associated the metropolis then known as Constantinople — named for the fourth-century Roman emperor Constantine the Great, who established his seat there — with what he regarded as the decadence of the Ottoman sultans and backwardness of the Islamic caliphate. (The sultans ruled the Ottoman Empire from Constantinople for nearly 500 years after conquering the remnants of the Eastern Roman Empire in 1453.) In 1930, Ataturk gave the city its new name: Istanbul.
With political life centered in Ankara 200-odd miles east, Istanbul concentrates on commerce and culture. The city markets its economic engine to business executives and its beautiful Greek, Byzantine, Roman and Ottoman antiquities to everyone. Most foreign visitors enter Turkey through Istanbul, one of the Mediterranean's most popular cruise ship ports of call. Textiles, clothing and tobacco are shipped from the port of Istanbul; and machinery, chemicals and transport equipment come in. Turkey — with a robust annual growth rate of 6 percent over the last decade, save for recessionary 2008 and 2009 — drew $7.7 billion in 2009 in net direct foreign investment, according to the U.S. Department of State, with Istanbul landing the lion's share. Major American companies such as Cola-Cola, Honeywell, Philip Morris and Boeing maintain a presence here, as do Ford, Pizza Hut/KFC and Hewlett-Packard.
Prosperous central-city districts such as Nis¸antas¸ı and the glistening new Levent financial district are studded with smart shops; in recent years, modern shopping malls such as the glittering Kanyon complex (http://www.istanbulshop pingmalls.net) have opened around town. From the ancient hills overlooking the 21st-century shipping lanes, you can observe the amazing volume of oil tankers and cargo container ships crowding the Bosporus, sailing north to the Black Sea with its Russian oil fields and south to the Sea of Marmara and the Mediterranean Sea — back and forth, nonstop, day and night. Istanbul is focusing intently on building a state-of-the-art infrastructure; it opened a second line of the Istanbul Metro in 2009 and is currently constructing a submerged rail tunnel across the Bosporus.
Since the heyday of Ataturk (1881–1938), Turkey has been bent on modernization, and Istanbul is far and away the most modern place in Turkey. A member of the World Trade Organization and the North Atlantic Treaty Organization, Turkey has since 2005 been negotiating for admission to the European Union. (Three percent of Turkey and 70 percent of Istanbul are on the European side of the Bosporus; the remainder is in Asia.) In line with this, the country has been striving to harmonize its laws and social policies with E.U. standards.
Overall, Turks are courteous and welcoming, and Istanbul is quite cosmopolitan. Petty crime in the form of pick-pocketing and taxi scams — take only licensed yellow cabs, making sure the driver uses the meter — can be a nuisance in tourist areas such as Taksim Square and the Grand Bazaar. International hotels screen visitors at main entrances, and major thoroughfares are generally safe, with humming street life thriving outdoors well after midnight, especially in summer.
Istanbul has long been regarded as the Rome of the Near East, and even a cursory look at the city's trove of antiquities shows the comparison is justified. There is no more monumentally spectacular building than the Hagia Sophia, built in 537 as a Christian cathedral; turned into a mosque and adorned with four minarets after the Ottoman conquest; and now a desanctified, state-run museum. Hagia Sophia is in a constant state of restoration, which means parts of it are likely to be off-limits at any given time, but this is ultimately a good thing. Graceful calligraphy under the building's enormous dome is being restored, and the mosaic faces and forms of angels — covered at the behest of the Ottomans — are being gradually unveiled. The interior is vast, nearly overwhelming. A historical exhibition just inside the main entrance and the enormous upper level of the structure are well worth exploring.
Located close by in the old Sultanahmet section is the Blue Mosque, built in 1616 by the architect Sedefhar Mehmet Aga, whose mission was to outdo the Hagia Sophia. He didn't succeed, but he did create a gorgeous building, trussed with chandeliers, speckled with stained-glass windows and softly carpeted. Other must-see sites include the Topkapi Palace Museum — a sprawling compound that was for 400 years the residence of the sultan, with more than 100 imperial harem rooms — and the Basilica Cistern, an elaborately colonnaded subterranean fantasia built by the Romans 1,500 years ago as a reservoir for the city's drinking water.
Retail therapy is on offer not only at the modern Kanyon Shopping Mall (think L'Occitane and Harvey Nichols) but also in the labyrinthine 15th-century Grand Bazaar and the compact Egyptian Bazaar, also known as the Egyptian Spice Market, where you can browse to your heart's content, picking up modestly priced boxes of sweetly delicious Turkish Delight and tiny, pricey packets of flaming-red Persian saffron. Art galleries with contemporary artworks for sale are clustered on and near I˙stiklal Avenue with its Art Nouveau buildings.
---
Info to Go
Ataturk International Airport (IST), 14 miles from the European sector of the city, opened a new international terminal in 2000. Short-term U.S. visitors need a visa, available at the airport upon arrival for $20. Taxis to the city center ($17–27) take 30–75 minutes, depending on traffic. The Istanbul Metro serves the airport and is a safe and efficient link to parts of the city. For more information, visit www.visitistanbul.org.
---
Diversions
"You have to see Istanbul from the water — it's the best way. And you should try to see it at nightfall — that's the best time,'' a business associate told me on my first visit to Istanbul. I decided to take his advice.
I made my way through clouds of persistent men touting private Bosporus cruises and peddling carpets to the ticket booth on the Eminonu docks beside the Golden Horn. You can choose an elaborate cruise with buffet, recorded music and a traditional dancer or you can take the municipal ferries and get off at one of the regularly scheduled stops to stretch out the experience, maybe eating at one of Istanbul's many seafood restaurants. chose a big, fast, modern boat operated by TurYol, a private cooperative.
I didn't have much time between meetings, but the quick, 90-minute ride allowed me to see the city skyline — largely hidden by buildings and hills when on land — from the smooth ribbon of water that bisects the metropolis into European and Asian sides. My trip cost approximately $6.70 and afforded ample views of both shores. The cruise began in late afternoon; as night fell, the city lights winked to life, glittering from the shadows with a warm, golden glow at the Bosporus Bridge, where we turned around and glided back to the docks.
---
Lodging
Conrad Istanbul
With a full-service business center and views of the Bosporus, the well-appointed, 5-star hotel is a longtime favorite of business travelers. Cihannuma Mah Saray Caddesi 5, Besiktas, tel 90 212 310 2525, $$$$
Park Hyatt Maçka Palas
Ensconced in a converted grand apartment building in the pleasant Nis¸antas¸ı district, this upscale property has hammams (Turkish baths) in some suites. Tesvikiye, Bronz Sokak 4, Sisli, tel 90 212 315 1234, $$$$
Pera Palace
Built in 1892 to host passengers of the Orient-Express, this old-school hotel reopened in September 2010 following a $30 million renovation; Hemingway drank in the Orient Bar. Mesrutiyet Caddesi 52, Beyog˘lu, tel 90 212 377 4000, $$$$
Dining
Corvus Wine & Bite
The stylish two-level wine bar and bistro matches tasty Turkish delights with wines from the upscale Corvus Winery. Sair Nedim Caddesi 5, tel 90 212 260 5470 $$
Pandeli Restaurant
Located above the front entrance to the Egyptian Bazaar, this family-owned favorite dishes up flavorful old-style Turkish fare and Turkish and imported wine. Mısır Çarsıs 1, Eminonu, tel 90 212 527 3909 $$
The Prime
The Park Hyatt's signature restaurant is a good choice for Western-style steaks and seafood; a dazzling wine wall displays an extensive collection. Park Hyatt Maçka Palas, Tesvikiye, Bronz Sokak 4, Sisli, tel 90 212 315 1234, $$$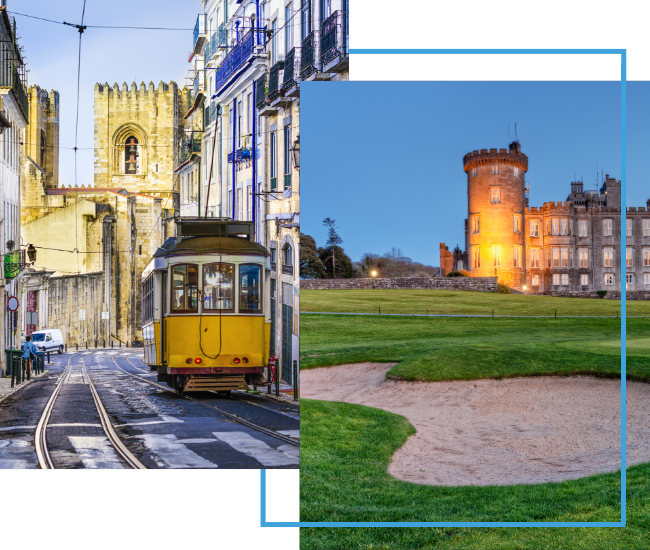 FX Excursions
FX Excursions offers the chance for once-in-a-lifetime experiences in destinations around the world.
Explore Excursions
Red Savannah launched a new series called In the Footsteps of…, which debuts itineraries of well-known figures, the first being Coco Chanel. As Chanel No. 5 celebrates its 102nd anniversary this year, the travel company invites fashion lovers, history enthusiasts and admirers of Coco Chanel to experience the new itinerary, In the Footsteps of Coco Chanel. The experience allows travelers to step into the remarkable life of one of most iconic figures in the fashion world.
Sponsored Content
IHG Hotels & Resorts is thrilled to announce the launch of a new mobile product feature for members: IHG Wi-Fi Auto Connect. This feature is now available exclusively in the IHG One Rewards mobile app for both iOS and Android users and will automatically connect IHG One Rewards members to WiFi upon arrival at more than 5,000 IHG hotels worldwide — no separate passwords or log-ins needed. This is in addition to the exciting benefits of being an IHG Business Edge member. IHG Business Edge provides small- and medium-sized businesses access to a user-friendly portal that displays comprehensive spending and savings data while providing the convenience of direct booking with a guaranteed discount.
Mazatlán, Mexico, has long been an attractive home destination for Canadian and American retirees, but, in recent years, young, digital nomads have also discovered the charms of this coastal city, finding inexpensive accommodations, beautiful weather and plenty of bandwidth for working remotely. The laid-back beach scene definitely eases the transition of relocating to Mexico's West Coast.