Passengers with "invisible" disabilities — including autism, ADHD, Alzheimer's, anxiety, chronic pain, vision and hearing impairments, and epilepsy — have endured a long haul toward feeling truly welcome in the skies and at gates. But times are changing, as government agencies, trade associations and advocacy organizations step forward to empower them to be more visible … and on their terms.
The Hidden Disabilities Sunflower lanyard and badge, available free of charge on request, has made an international impact since its founding at London's Gatwick Airport in 2016. Ruth Rabet, the advocacy organization's director of international airports, notes creating the badge was necessary when it was observed that among 664,000 passengers who came through Gatwick in 2019, thousands may have been overlooked, as they had non-visible disabilities.
"While it doesn't give fast-track access, it alerts airport personnel and crews that [the wearer] may need additional support such as quick access to a restroom, quiet area or another form of assistance," explained Rabet. "We get feedback from passengers who told us that airline or airport staff who saw their badge or lanyard asked, 'I see you have a sunflower' and if they were okay, or if they could help in any way. We also offer airline crew and aviation personnel short training videos, including one defining hidden disabilities."
British Airways, Air New Zealand and Turkish Airlines were the first to acknowledge the Hidden Disabilities Sunflower and make lanyards available through onboard catering. Toronto Pearson International and London Heathrow were early adopters among overseas airports, while Seattle-Tacoma International Airport was the first U.S. airport to integrate them into airport protocols. JFK, Tampa and Minneapolis international airports followed, with more to get on board in 2023.
The International Air Transport Association updated its Airport Development Reference Manual in 2022 with recommendations to adopt universal design accessibility features for airlines and airports. This includes Multi-Sensory Stimulation Environments and quiet areas at airports, providing a calm space for passengers with sensory or cognitive impairments. The Transportation Security Administration's TSA Cares helpline answers travelers' questions and helps arrange extra assistance at the airport with a TSA passenger support specialist up to 72 hours before a flight.
According to Hannah Walden, communications manager, Airlines for America, member airlines Alaska, American, Delta, Hawaiian, JetBlue, Southwest and United upped their commitment to passengers with visible and invisible disabilities. This includes continued study and development of aircraft accessibility features and expansion of education for employees and airline industry workers.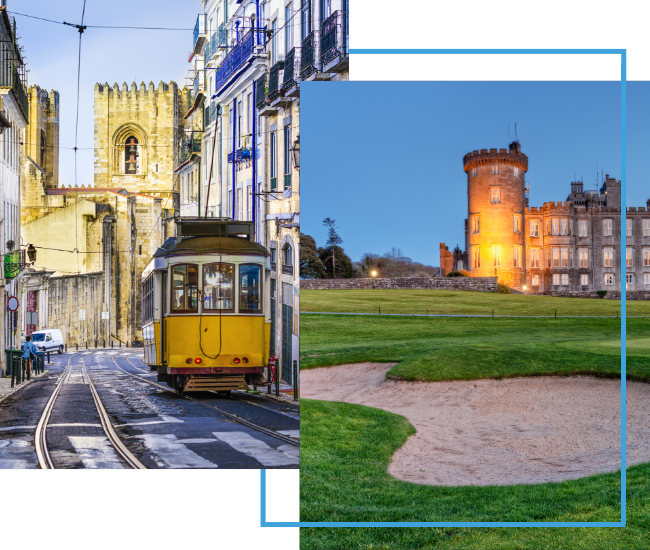 FX Excursions
FX Excursions offers the chance for once-in-a-lifetime experiences in destinations around the world.
Explore Excursions
There is something magical about sipping a glass of local wine while watching the sun slip into the Aegean Sea as the afterglow tinges traditional, white-washed Cycladic houses with glorious shades of rose, purple and gold. Ancient Greeks believed Helios, the Sun God, caused sunsets by driving his fiery chariot into the sea. Standing at water's edge in Mykonos, watching the sky slowly turn from purple to inky black, you almost believe it.
Sponsored Content
Learning more about our readers' travel habits and preferences ensures Global Traveler delivers the content you desire. As the travel industry has adapted and changed over the last few years, it's more important than ever to connect. To best meet your short- and long-term travel content needs, please help us!
The prospect of a post-visit treasure hunting session inside the shops of landmark museums such as the Louvre in Paris, the Uffizi Gallery in Florence and The British Museum in London can be irresistible. However, some of Europe's smaller and more unusual museums boast retail spaces with a surprising "wow" factor, often as well-curated as the galleries.