The world's tallest railway bridge recently announced plans to open at the end of 2023 or early 2024 in India, sitting 109 feet above the Chenab River in the Jammu and Kashmir Region. Chenab Bridge is more than 10 feet taller than the Eiffel Tower and spans more than 4,300 feet across. On certain days, the railway bridge sits above the clouds, making for a stunning view.
Before the construction of this steel-and-concrete arched bridge, the only land route connecting Kashmir with the rest of the country was a 185-mile-long highway between Srinagar and Jammu, which often closes in winter and sees frequent vehicle accidents.
The new railway bridge not only cuts a significant portion of the journey, but also reduces accident incidents. The project was initially approved back in December 2003 and has taken about two decades to complete. Maintained by Northern Railways, the bridge was officially inaugurated in August 2022.
The bridge comprises part of a greater project to make the Kashmir Valley more accessible by Indian Railway network. Other aspects of the project involve creating the Udhampur-Srinagar-Baramulla Rail Link, which hopes to become the country's longest transportation tunnel and Indian Railways' first cable bridge.
India isn't the only country with some exciting and world record-breaking projects in the pipeline. Italy joins India with plans to build a suspension bridge across the Straits of Messina.
Since Roman times, people have sought ways to connect the mainland to Sicily across the Straits of Messina, and many projects tried (and failed) to make this dream a reality. From a proposed tunnel to other bridge ideas, nothing truly stuck.
Now, a new proposed plan gains momentum. A decree passed by the government of Girgia Meloni this April shows promise of a bridge that, if built, would need to cross the 2 miles of water. This would make it the longest suspension bridge in the world, which is  currently found in Türkiye. The 1915 Çanakkale Bridge connects Gelibolu with Lapseki in the Dardanelles and first opened in 2022, spanning more than 6,600 feet.
Many governments have tried to bring the dream bridge between Sicily and the mainland to life since the first proposal in 2006. The cost to construct such a bridge would be well more than $4.5 billion, but engineers believe the bridge could be completed in as little as six years.
As designs are underway, governments and engineers must take into account its location along a fault line. Building a bridge that can withstand earthquakes is essential in order for the project to work.
What are your thoughts on these projects? Are there other massive projects around the world you're excited about? Do you plan to visit Chenab Bridge in the near future? Tell us your thoughts. Email us at [email protected]. Please include your full name and location.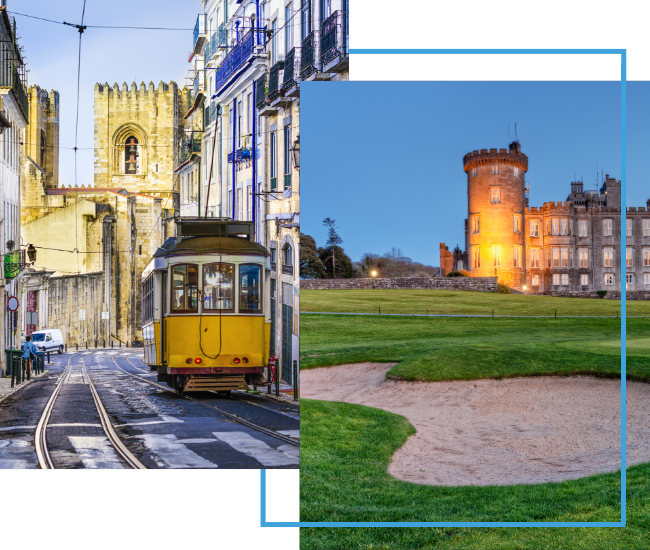 FX Excursions
FX Excursions offers the chance for once-in-a-lifetime experiences in destinations around the world.
Explore Excursions
Pleasant weather, autumn foliage and vibrant flowers are among the many delights awaiting nature lovers at botanical gardens and arboretums across the United States. However, some of these green spaces take on additional color this month and through Halloween when enterprising gardeners, landscape architects, management and other creative minds cast a spell with themed environments running the gamut from spooky to utterly bewitching.
Sponsored Content
Whether it's the people, the craic (fun) or the coasts, travelers always find something to love about the island of Ireland. What fills your heart?
For travelers who love all things autumn, Crystal Springs Resort, New York City's closest destination resort, features special offers and experiences to meet the demands of everyone's fall bucket list. Located only 80 minutes outside New York City in Sussex County, New Jersey, Crystal Springs Resort offers a quick getaway to enjoy fall foliage. Are any of these new offers or experiences on your bucket list?