St. Barths, that glittery jewel in the Caribbean, is famous for jaw-dropping mega yachts docked in the harbor, pristine streets lined with chic boutiques and tony clientele who sojourn here either to be seen and socialize or escape for a few blissful, paparazzi-less days. The island took a hit during a hurricane a few years ago, with some properties still bouncing back and others using the opportunity to undergo extensive upgrades and expansions.
The eco-chic Hotel Manapany, situated on the northern side near Anse des Cayes, fared better than others and was able to reopen last fall. It's located just five minutes from the town of Gustavia and the tiny Gustaf III airport (transfers to and from the airport are included with your stay), meaning  shops and restaurants are close by; yet if you want to hole up and not leave the resort, there is still plenty to experience.
The boutique hotel has 43 rooms and suites including 12 connecting rooms. They are categorized into 12 ocean deluxe, 19 ocean prestige (one with a Jacuzzi), four beach prestige, three panoramic suites, four beachside suites, two beach houses and a Creole villa; the latter is located directly on the beach and includes two bedrooms on two levels, each with its own bathroom and ocean views. Each accommodation is uniquely furnished in a scheme blending Caribbean with modern French, utilizing warm tropical hardwoods, stark white wainscoting, high ceilings with wooden beams and ceiling fans, along with pops of Caribbean color, decor and artwork that lend a laid-back island feel. Rooms include a private sundeck, tea- and coffee-making amenities, a minibar, B Signature bath products, an American breakfast and high-speed WiFi. As part of the resort's commitment to the environment, every room includes a parking space equipped with a charging station for electric vehicles.
The spa touts lounge chairs and tables and a private adults-only pool facing the ocean. Both are available for spa guests. Organic skincare products by Dr. Hauschka are used for massages, facials and body treatments in several private treatment cottages with exterior showers and the soothing sound of the surf just outside the plantation-shuttered window. One cottage can accommodate a couple's treatment. Morning yoga and oceanfront Pilates classes on a covered pavilion by the beach are also offered daily. The main saltwater pool, also located ocean-side, is open to all. The beach can be a bit rocky in parts but it makes for a perfect stroll to collect shells, coral and sea glass and includes ample lounge chairs, umbrellas and tables on request; servers are also at the ready to bring food and drink to your chair. If you need a break from the sun, a fitness center is equipped with Technogym cardio, strength and functional devices.
At Hotel Manapany, commitment to the environment is not just a marketing strategy, and in this respect it is at the forefront of other hotels on St. Barths. Solar panels are used to produce hot water and electricity and a water treatment system allows the property to produce its own water. As mentioned, parking spaces outside each villa allow for electric cars to charge. Guests can rent electric cars during their stay, and they are the only vehicles permitted to get around the 4.2-acre property. Housekeeping staff uses only biodegradable detergents and practices like steam cleaning, and the towels are crafted from natural fibers like bamboo. The hotel maintains an organic vegetable garden and orchard, harvesting citrus, mango, passion fruit, banana and coconut for the restaurant; other ingredients are locally sourced when possible.
Though indoor tables at Manapany's restaurant still have a sea view, it's way more fun to kick off your flip-flops and run your toes in the sand at an umbrella-topped table outside. Chef Anthony and the team fuse Caribbean fare with dishes you might find in the Mediterranean and Côte d'Azur: grilled mahi mahi over black beans with Iberian chorizo stew, lamb-stuffed zucchini Provençal, and baba with passion syrup and grapefruit segments.
Be sure to start with a cocktail; in addition to the signatures on the list the Manapany offers a new one every week. The Manapanytinii is prepared bar or tableside, with Monkey 47 Gin, blanc vermouth, crème de violette, hibiscus, lavender and grapefruit bitters. Let your bartender know your penchant for booziness or sweetness; either way it's a lovely, heady, floral take on a martini. After lunch, soak up a few late-afternoon rays on the beach with the Anse des Cayes, with coconut water, pineapple, lime, honey, vodka and saline, served in a coconut shell, garnished with palm leaves and presented on a round wooden tray with shells and coral. Not only is it one of the prettiest cocktails you'll ever come across, it's refreshing yet layered. In fact, this libation might be a metaphor for the island itself: Crack its surface and you'll find much more on St. Barths than million-dollar sailboats and designer labels. And the Hotel Manapany is a welcoming abode to really dive into what it's all about.
Hotel Manapany
Anse des Cayes
97133 Saint Barthélemy. France
tel 590 590 27 66 55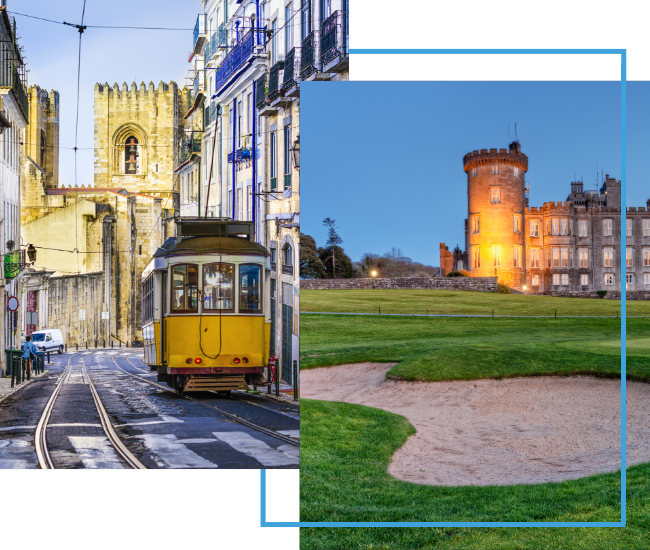 FX Excursions
FX Excursions offers the chance for once-in-a-lifetime experiences in destinations around the world.
Explore Excursions
Mazatlán, Mexico, has long been an attractive home destination for Canadian and American retirees, but, in recent years, young, digital nomads have also discovered the charms of this coastal city, finding inexpensive accommodations, beautiful weather and plenty of bandwidth for working remotely. The laid-back beach scene definitely eases the transition of relocating to Mexico's West Coast.
Sponsored Content
The Islands of Tahiti offer a range of captivating activities for travelers with diverse interests, from hiking to breathtaking waterfalls, riding horses on secluded beaches; swimming with sharks; or immersing in Polynesian culture through traditional dance, music and art. For watersports enthusiasts, the crystal-clear lagoons offer exhilarating experiences like surfing, kiteboarding and paddleboarding. And if you're looking to relax, the pristine beaches, overwater bungalows and tropical sun offer the perfect setting. With 118 islands and atolls to explore, island hopping is an excellent way to experience the full diversity of The Islands of Tahiti. With its blend of adventure, culture and relaxation, The Islands of Tahiti offer a truly unique travel experience.
For its third year, Global Traveler awards the airline, cruise line and hotel brand best representing diversity, equity and inclusion within the travel industry. Over the past year Global Traveler analyzed many airlines, cruise lines and hotel brands to determine which companies prove most committed to changing the world through diversity and inclusion.