Is Greenland really green?
In one respect, no. It reputedly got its name more than 1,000 years ago when a Viking, Erik the Red, used false advertising, hoping to entice settlers to a land almost entirely covered by an ice sheet up to 2 miles thick.
But in another respect, yes. Greenland is one of the greenest countries on Earth, obtaining around 80 percent of its energy from renewable sources and increasing self-sufficiency in food production.
Occupying the world's largest island, Greenland is an autonomous country within the Kingdom of Denmark. Two-thirds of the island lies within the Arctic Circle, putting it on the climate change front line. If Greenland's ice sheet melts, global sea levels will rise cata- strophically.
Greenland's population of 57,000 mainly resides in settlements on the west coast. There are few roads, and you must travel between them by air or sea. International flights currently arrive at Kangerlussuaq (SFJ), a village of just 500 inhabitants but one of the few places in Greenland able to accommodate a long runway. From there you can
transfer to other settlements. However, expensive work is currently underway to upgrade the airport at the country's capital, Nuuk (GOH), and after 2024 it will be able to handle large jets.
The interior — dominated by that vast ice sheet — remains wild and dangerous (unpredictable weather, crevasses, avalanches, flash floods from glacial meltwater, polar bears and all manner of other hazards). Expeditions must be planned carefully, ideally with a local guide, and require an official government permit.
But don't be deterred. Greenland proves a wonderful adventure destination. Group tours with local operators offer the best value for the money and also help limit environmental impact. Itineraries include visits to glaciers, sea kayaking, whale watching and guided excursions onto the ice sheet. In winter you can witness the northern lights and in summer experience 24 hours of daylight.
Erik the Red presumed the only way to get people to go to Greenland was to tell them it's something it's not. The 21st-century reality is much more exciting. Here, amid a tamed and urbanized world, lies one last, vast expanse of genuine wilderness.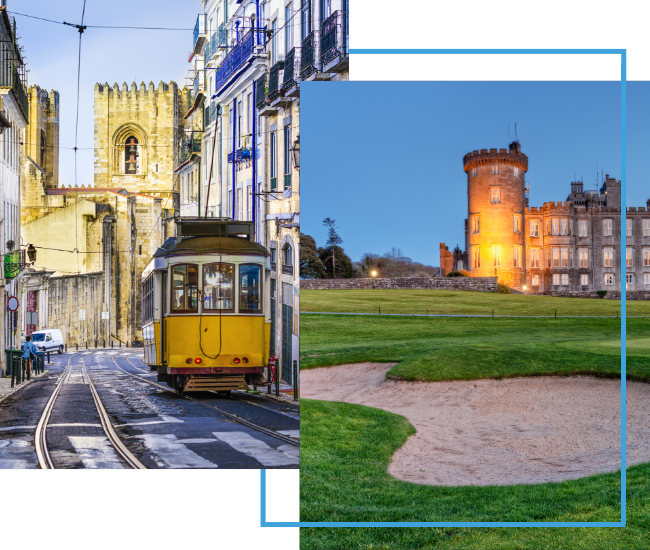 FX Excursions
FX Excursions offers the chance for once-in-a-lifetime experiences in destinations around the world.
Explore Excursions
This is a love story involving a frequent traveler, a swanky business-class lounge, Polaris seat 7A and palate-tempting libations.
Sponsored Content
Experience the life-changing destination of Greece by exploring its island gems in the Ionian Sea. Scattered off the western coastline of Central Greece, to the south of Peloponnese, the Ionian Islands are an island group comprising large and small islands.
This month head west — at least as far as California, where the second annual Crush It Harvest Festival will be held on the West Pavilion Lawn at The Estate Yountville. The festival is held on Oct. 7, beginning that morning and ending when the sun dips below the valley's horizon.