Soaring, snow-covered peaks, sure … but Swiss islands? Turns out this gloriously beautiful, landlocked country has plenty of islands rising from the surface of sparkling lakes and rivers. Explore this autumn and enjoy the crisp alpine air, vibrant leaf colors and the best of the fall harvest showcased in delicious local cuisine. Here are three islands to consider:
St. Peter's Island
St. Peter's Island lies in the middle of Lake Biel in the canton of Bern. Its idyllic landscape was once enjoyed by long-ago Roman explorers and Middle Ages nobility. Today it's a sought-after destination for hiking, walking, cycling and mountain biking. Reach it on foot via the Heidenweg path from the town of Erlach, by boat from La Neuveville, Ligerz or via the Zihl Canal from Neuchâtel.
Ogoz Island
In Lake Gruyère the ruins of an ancient castle rise above the greenery of Ogoz Island. Access the island by boat to wander among the remains of the historic stone structure. Located in the Fribourg region and noted as one of Switzerland's loveliest spots, Ogoz Island provides views of Gibloux mountain in the west and the Fribourg Pre-Alps in the east. Enjoy the tranquility, then explore nearby sights such as the winter sports resort of La Berra, the chocolate factory in the village of Broc and the castle in Gruyères.
Schwanau Island
A ferry runs to and from Schwanau Island in Lake Lauerz, positioned between the peaks of the Rigi and the Grosser and Kleiner Mythen mountains in Schwyz canton. You'll find another castle here along with the Chapel of St. John. Guided walking tours are available, or you can explore at your leisure. Be sure to work up an appetite: The island is also home to the rustic Insel-Restaurant Schwanau, specializing in regional favorites. The menu offers lunch and dinner, but you can always stop in for afternoon coffee and cake.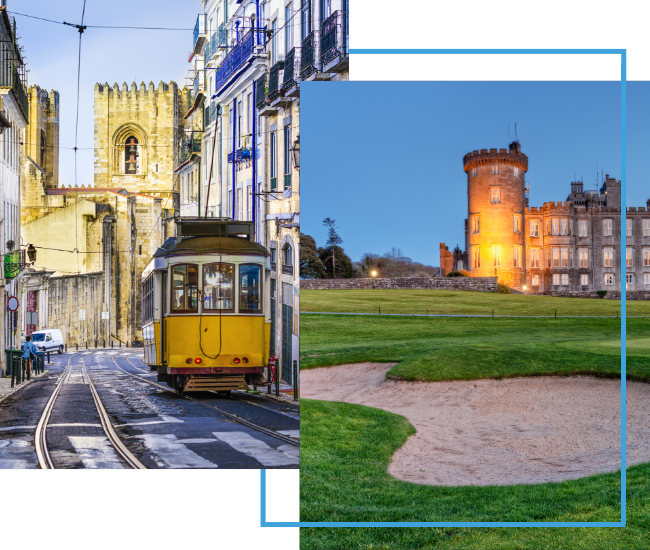 FX Excursions
FX Excursions offers the chance for once-in-a-lifetime experiences in destinations around the world.
Explore Excursions
There is something magical about sipping a glass of local wine while watching the sun slip into the Aegean Sea as the afterglow tinges traditional, white-washed Cycladic houses with glorious shades of rose, purple and gold. Ancient Greeks believed Helios, the Sun God, caused sunsets by driving his fiery chariot into the sea. Standing at water's edge in Mykonos, watching the sky slowly turn from purple to inky black, you almost believe it.
Sponsored Content
IHG Hotels & Resorts is thrilled to announce the launch of a new mobile product feature for members: IHG Wi-Fi Auto Connect. This feature is now available exclusively in the IHG One Rewards mobile app for both iOS and Android users and will automatically connect IHG One Rewards members to WiFi upon arrival at more than 5,000 IHG hotels worldwide — no separate passwords or log-ins needed. This is in addition to the exciting benefits of being an IHG Business Edge member. IHG Business Edge provides small- and medium-sized businesses access to a user-friendly portal that displays comprehensive spending and savings data while providing the convenience of direct booking with a guaranteed discount.
I hadn't even made it to my first cup of coffee when I got an early phone call from my sister, who lives two time zones away. "OMG, Kristy, Patsy Cline came on twice while I was driving the kids to school today," she laughed. "You know what that means, right?" We both gasped and then instantly began singing the lyrics to "La Bamba," an inside joke we'd shared since our family's Alaskan cruise decades ago when we, unintentionally, won the ship's karaoke contest among a sea of Patsy Cline tributes.