Lima is Peru's capital and largest city and, with a population nearing 10 million, also one of the largest cities in the Americas. Founded in 1535 and known as the Spanish crown's City of Kings, Lima melds history with modernity. Discover Baroque and Renaissance churches, palaces and mansions, as well as the continent's first university, while indulging in world-class cuisine and enjoying the only capital in South America facing the sea.
GETTING THERE & AROUND
Lima serves as the gateway to Peru from international destinations. Jorge Chavez International Airport, situated about 10 miles west of the city, offers taxis, private buses and rideshares for travel to the city. Find taxi services inside the security areas of the international and domes- tic arrivals terminals. All taxis in Lima are unregulated, so establish fares beforehand. Airport-authorized taxi services include Taxi Green, Taxi 365 and Taxi Directo. Uber and Cabify, as well as the modern, clean and efficient Metropolitano Bus, prove reliable options.
LODGING
Lima's only Relais & Châteaux property, Hotel B is housed in a restored Belle Époque mansion, originally built in 1914 for a wealthy Limeño family. An on-site art shop sells smaller versions of the iconic artwork found throughout the hotel. Don't miss the famed afternoon tea.
Av. Jirón Sáenz Peña 204, Barranco, Lima, Peru, tel 51 1 206 0800 hotelb.pe
A luxury escape awaits at the waterfront hotel, currently undergoing a guestroom renovation that does not affect hotel operations. Steps from the beach, its 15,000 square feet of event space can satisfy any meeting or event need. La Vista Restaurant features gorgeous Pacific Ocean views, personal service and modern cuisine.
Mal. de la Reserva 615, Miraflores, Lima, Peru, tel 51 1 217 7000 marriott.com
Miraflores Park, A Belmond Hotel, Lima
Set in a garden, the elegant hotel invites travelers to enjoy ocean views, sumptuous guestrooms, a rooftop pool, soothing Zest Spa, trendy Belo Bar, afternoon tea and exceptional dining at Tragaluz and The Observatory restaurants.
Mal. de la Reserva 1035, Miraflores, Lima, Peru, tel 51 1 610 4000 belmond.com
DINING
Crowned Best Restaurant in the World 2023, Central, by chefs Virgilio Martinez and Pia Leon, is guided by Mater Iniciative, celebrating the diversity of Peruvian ingredients to serve only the finest food found on land and sea. It's an ode to Peru.
Av. Pedro de Osma 301, Barranco, Lima, Peru, tel 51 1 242 8515 centralrestaurante.com.pe
Chez Wong
An unmarked door leads into the informal, lunch-only Chez Wong, originally started in the chef's garage. A master in ceviche, he creates all the dishes at Chez Wong himself and is known for using only sole in his version of the classic dish.
Calle Enrique León García 114, La Victoria, Lima, Peru, tel 51 1 470 6217
Born in Lima but with Japanese origins, owner and head chef Mitsuharu "Micha" Tsumura merges his passion for Peruvian food with Japanese techniques in a Nikkei culinary journey for guests, enjoyed through multicourse food experiences, tasting menus or à la carte.
Calle San Martín 399, Miraflores, Lima, Peru, tel 51 1 313 5100 maido.pe
ATTRACTIONS
A large-scale municipal project and icon of Lima, Magic Water Circuit of Reserve Park features 13 cybernetic fountains set to music, water, sound and laser light.
Puerta 5, Parque de la Reserva, Av. Petit Thouars, Cercado de Lima, Lima, Peru, tel 51 1 424 0827 circuitomagicodelagua.com.pe
National Museum of Archaeology, Anthropology and History
At the largest and oldest museum in Peru, visitors find 100,000 artifacts spanning the entire history of the human occupation of Peru.
Plaza Bolívar, Pueblo Libre, Lima, Peru, tel 51 1 321 5630 mnaahp.cultura.pe
San Francisco Monumental Complex
Situated in the UNESCO World Heritage site of Historic Lima, this church, museum and catacombs complex boasts important collections of tiles, art, carvings, altars and more.
Plazuela San Francisco, Cercado de Lima, Lima, Peru, tel 51 1 426 7377 museocatacumbas.com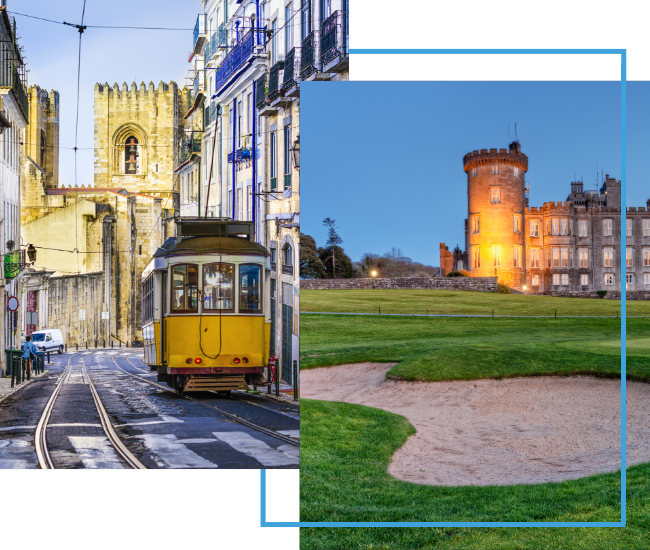 FX Excursions
FX Excursions offers the chance for once-in-a-lifetime experiences in destinations around the world.
Explore Excursions
Red Savannah launched a new series called In the Footsteps of…, which debuts itineraries of well-known figures, the first being Coco Chanel. As Chanel No. 5 celebrates its 102nd anniversary this year, the travel company invites fashion lovers, history enthusiasts and admirers of Coco Chanel to experience the new itinerary, In the Footsteps of Coco Chanel. The experience allows travelers to step into the remarkable life of one of most iconic figures in the fashion world.
Sponsored Content
From the moment you step onboard Air Tahiti Nui's Tahitian Dreamliner, you will be transported to The Islands of Tahiti. The French Polynesian carrier considered every detail to awaken its passengers' senses, creating the feeling you are already on the Islands while 30,000 feet in the air.
Mazatlán, Mexico, has long been an attractive home destination for Canadian and American retirees, but, in recent years, young, digital nomads have also discovered the charms of this coastal city, finding inexpensive accommodations, beautiful weather and plenty of bandwidth for working remotely. The laid-back beach scene definitely eases the transition of relocating to Mexico's West Coast.