Situated on the eastern shore of the Adriatic Sea, Split is Croatia's second-largest city. The coastal city offers travelers historical attractions, Michelin-starred restaurants, UNESCO World Heritage sites and beautiful views of the Adriatic Sea.
GETTING THERE & AROUND
Split Airport, also known as Resnik Airport, serves Split. The international airport, about 11 miles from city center, completed an expansion project in 2019 to serve more passengers. Visitors may travel into downtown via bus, shuttle, taxi, rental car and rideshare services. Once downtown, it is easiest to get around on foot or by bus. Parking can be scarce, so while rental cars are convenient for travel outside the city, they might not prove the best option if you plan to spend most of your visit downtown. Ferry service provides access to nearby islands including Hvar, Brac and Vis.
LODGING
Cornaro Hotel Split
With a prime location in the heart of Split's Old Town, Cornaro Hotel Split lies steps from many of the city's best restaurants and top attractions. Enjoy panoramic views of the city from the hotel's rooftop bar.
Sinjska Ul. 6, Split, Croatia
tel 385 21 644 200
cornarohotel.com
Hotel Posh Split
The all-suite hotel nestles along the waterfront near the marina and offers studio, one- and two-bedroom suites. The property includes an outdoor pool, spa, fitness center and bar.
Spinčićeva Ul. 27, Split, Croatia,
tel 385 21 380 390
hotelposhsplit.com
Radisson Blu Resort & Spa, Split
Overlooking the Adriatic Sea, the property lies a few miles from downtown Split. The resort boasts 252 guestrooms and suites, three restaurants, a spa, pools and beach access. Host your meeting or event in one of the property's eight meeting rooms.
Put Trstenika 19, Split, Croatia,
tel 385 21 303 030
radissonhotels.com
DINING
Konoba Fetivi
Experience authentic Dalmatian fare at Michelin- starred Konoba Fetivi. The charming spot specializes in dishes such as fried seafood, black risotto and stews.
Ul. Tomića stine 4, Split, Croatia
tel 385 21 355 152
ZOI
Meaning "life" in Greek, Michelin-starred ZOI is located in the heart of downtown Split. ZOI serves Mediterranean dishes made with fresh, seasonal ingredients alongside an impressive beer and wine list.
Obala Hrvatskog Narodnog Preporoda 23, Split, Croatia
tel 385 21 637 491
zoi.hr
Zrno Soli Restaurant
Michelin-starred Zrno Soli is known for its excel- lent seafood dishes and tasting menu. Located at the marina, the restaurant offers picturesque views of the sea and stays open during the quiet winter season.
Uvala Baluni 8, Split, Croatia
tel 385 91 434 3050
zrnosoli.hr
ATTRACTIONS
Diocletian's Palace
One of the more popular historical attractions in Split, this ancient palace was built for Roman emperor Diocletian in the fourth century. The massive structure comprises about half of Old Town. The palace was a filming location for the fourth season of Game of Thrones.
Dioklecijanova 1, Split, Croatia
tel 385 97 766 2215
Meštrović Gallery
The art museum displays works by 20th-century sculptor Ivan Meštrović. The permanent collection boasts sculptures, drawings, design, furniture and architecture. The museum is closed on Mondays.
Šetalište Ivana Meštrovića 46, Split, Croatia
tel 385 21 340 800
mestrovic.hr
Old Town
Spend time exploring the winding cobblestone streets of Split's Old Town, home to cafés, restaurants and shops. Stop in Narodni Trg, the main square, and admire the stunning architecture. Climb the 200 steps of Sveti Duje Cathedral's bell tower for a panoramic view of the city.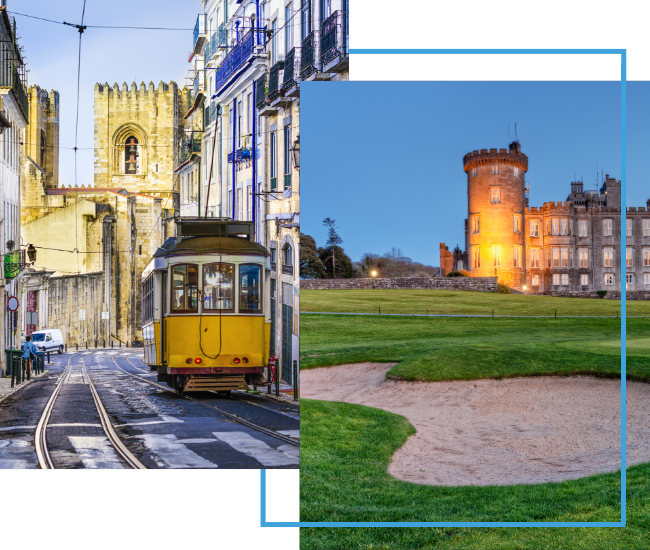 FX Excursions
FX Excursions offers the chance for once-in-a-lifetime experiences in destinations around the world.
Explore Excursions
Red Savannah launched a new series called In the Footsteps of…, which debuts itineraries of well-known figures, the first being Coco Chanel. As Chanel No. 5 celebrates its 102nd anniversary this year, the travel company invites fashion lovers, history enthusiasts and admirers of Coco Chanel to experience the new itinerary, In the Footsteps of Coco Chanel. The experience allows travelers to step into the remarkable life of one of most iconic figures in the fashion world.
Sponsored Content
The Global Business Travel Association (GBTA) believes business travel is a fundamental force for good and brings the industry together to connect, innovate and set new standards. With members from across the globe, GBTA engages the many voices of business travel to build a collective future, providing a platform for buyers and suppliers to come together, connect with peers, grow their network and shape the future of the industry.
Mazatlán, Mexico, has long been an attractive home destination for Canadian and American retirees, but, in recent years, young, digital nomads have also discovered the charms of this coastal city, finding inexpensive accommodations, beautiful weather and plenty of bandwidth for working remotely. The laid-back beach scene definitely eases the transition of relocating to Mexico's West Coast.