Shimmering with glitz, glamour and ultramodern skyscrapers, Dubai lures visitors with the utmost in luxury hotels, world-class dining, designer shopping and lively nightlife. But this city in the United Arab Emirates offers so much more, from history and heritage to desert adventures and water sports.
GETTING THERE & AROUND
The world's busiest airport for international passenger traffic, Dubai International Airport lies 5 miles from city center. Many hotels offer a shuttle bus or other transportation service to and from the airport. Taxis do not use meters, and fares vary widely. A public bus service is also available. Taxis offer an efficient way to get around the city; hail them on the street or from the RTA Smart Taxi app. The Dubai Metro network offers an affordable transportation mode for getting from place to place.
LODGING
Indulge in the epitome of ultraluxury at Dubai's new iconic landmark, a 43-story experiential resort boasting stunning views and bespoke amenities crafted exclusively for the hotel. Enjoy holistic wellness, culinary masterpieces and unmatched personal service.
Crescent Road, The Palm Jumeirah, Dubai, UAE, tel 971 4 426 3000
Bab Al Shams, A Rare Finds Desert Resort
Wake up to stunning desertscape or garden views at this one-of-a-kind desert retreat just 45 minutes from downtown. Unwind at five dining options, palm-shaded pools and the wellness spa. Or seek adventures like falconry, hot-air balloons over the dunes, riding Arabian horses and camel trekking.
Al Qudra Road, opposite Endurance City, Dubai, UAE, tel 971 4 809 6100
Situated on its own small island, the sleek, sail-shaped hotel is known for elegant luxury and world-class hospitality. Stay in sumptuous guestrooms and suites with spectacular sea views, and unwind in an exquisite spa overlooking the Gulf.
Jumeirah Street, Umm Suqeim 3, Dubai, UAE, tel 971 4 301 7777
DINING
Inspired by family recipes handed down for generations, TV chef and cookbook author Ariana Bundy's debut restaurant offers a fresh take on Persian food. Classic dishes with a modern twist evoke the aromas of a traditional Persian home — all served with charming hospitality.
Atlantis the Royal, Crescent Road, The Palm Jumeirah, Dubai, UAE, tel 971 4 426 2500
Named No. 1 restaurant in the Middle East and North Africa 2023, the unpretentious bistro helmed by three Syrian brothers expresses their love of food, art, travel and culture. Expect surprising flavor combinations reflecting their appetite for adventure, such as a fattoush Greek salad-and-gazpacho hybrid.
Wasl 51 Mall, D92, Dubai, UAE, tel 971 4 259 2477
The only 2-Michelin-starred Indian restaurant in the U.A.E. offers a refined take on the diverse culinary landscape of India in an intimate space for just 20 guests, where each seat overlooks the open kitchen.
Rooftop East, Nakheel Mall, The Palm Jumeirah, Dubai, UAE, tel 971 58 895 1272
ATTRACTIONS
Dubai Desert Conservation Reserve
Escape to the U.A.E.'s first national park, designed to protect the last of the desert wilderness. Approved tour operators take visitors on journeys among spectacular dunes and offer activities like camel riding, archery and falconry. Reservations required.
Sharjah, UAE, tel 971 50 907 0193
Explore a restored mountain town where mud and stone houses demonstrate ancient village life. Located about 80 miles southeast of central Dubai, Hatta's craggy mountains, scattered springs and lush valleys offer a stark contrast to the bustling city.
Sufayri, Dubai, UAE, tel 971 4 852 2200
For a thrill to remember, try the latest water adventure in Dubai. Hit the waves in Seabreacher, a mini-submarine in the shape of a shark, reaching speeds up to 60 mph and mimicking the movements of a real shark as it jumps up to 20 feet out of the water.
Water Adventure Dubai, JBR Beach, Dubai Marina, Dubai, UAE, tel 971 54 411 5599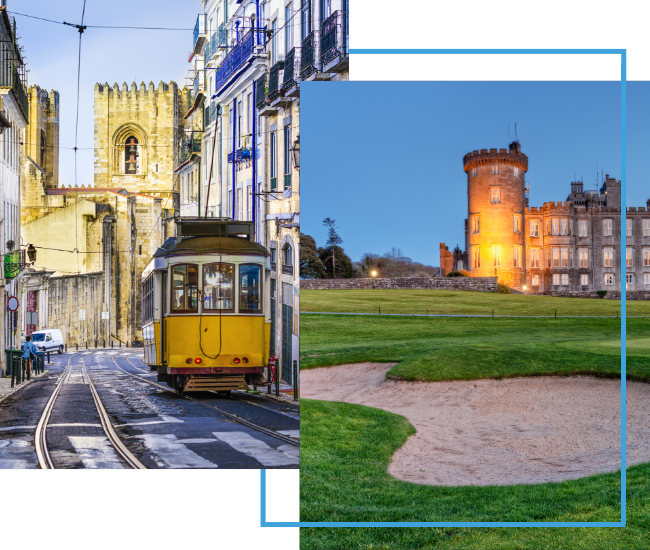 FX Excursions
FX Excursions offers the chance for once-in-a-lifetime experiences in destinations around the world.
Explore Excursions
More than 22 million visitors pour into Bangkok each year, adding to the roughly 11 million residents of the Thai capital famous for its bustling streets. Packed with food carts, markets and cultural spectacles, life in Bangkok is unusually defined by its vibrant street scene, both day and night. That means you don't necessarily need a solid plan when heading out on any given evening.
Sponsored Content
Nashville's once-modest skyline continues to evolve as its luxury market grows. Lavish hotel properties are added to the landscape while acclaimed chefs stake claim in the robust culinary scene and premier cultural offerings round out the city's repertoire.
As first-time restaurateurs, but with plenty of hospitality-related experience, Ria and Kevol (Kev) Graham were not entirely comfortable opening their first restaurant in the Brooklyn neighborhood of Williamsburg, where several upscale restaurants and 5-star hotel dining is just a block away. And to make matters worse, they opened in July 2020, when New York City was in the middle of the COVID-19 pandemic.