THE BASICS
Name: Isis Ruiz
Title: Chief commercial officer Company, city: American Queen Voyages; Fort Lauderdale, Florida
First job: My first job in travel was an entry-level marketing assistant for Carnival Cruise Line. It inspired me to return to school to study marketing. In high school, I worked as a tour guide, so hospitality was in my blood!
Where to next: I'm headed to Hawai'i with my family; our group will range in age from 5 (my youngest) to 83 (my parent).
A LITTLE BIT MORE
What actor or actress would play you in a movie of your life?
I'd pick Eva Longoria. I love her pro-Latina, pro- women message. She recently spoke to an organization I'm part of, and she was empowering.
What would you be doing professionally if you weren't in your current industry?
My dream job growing up was to be a linguist for the United Nations; I've always held a deep appreciation for the power of words.
What is your favorite book, movie or television show?
My favorite movie is Forrest Gump. I'm a history buff, so I love how it weaves in the world perspective in an endearing way. I love historical fiction; my favorite book is The Nightingale by Kristin Hannah, who creates strong female protagonists.
What historical figure, dead or alive, would you love to have dinner with?
Eleanor Roosevelt was ahead of her time and never afraid to push boundaries to make an impact. One of my favorite quotes is, "No one can make you feel inferior without your consent."
THE BUSINESS
What is your most recent project, and what was the inspiration behind it?
I joined American Queen Voyages in April, so it was important to me to learn about our product and the communities impacted by our cruises. We've since launched a free air complement; we know flying can be tricky, so we looked to remove an obstacle for our travelers. We're adding a new itinerary, Grand Ohio & Upper Mississippi Rivers, after the success of our Mighty Mississippi itinerary. The new voyage is the longest river cruise itinerary in the United States and a direct response to customer feedback.
What is your favorite aspect of the job?
I've always loved marketing, but I love that this position allows me to flex new and different muscles across multiple functions.
What's the biggest business risk you've ever taken?
I'm a risk-taker by nature. I view it as either high-risk or high-reward. As a history major who pivoted to marketing, I'm not a traditional marketer, either. After more than a decade with Carnival, I left for a new opportunity with an unknown brand. It ended up as high-reward.
Who is someone you admire professionally in the travel industry?
In the cruise industry, Vicki Freed and Joanne Schimelman, who gave me my first job. I remember her saying, "This isn't rocket science, we can figure it out." It's stuck with me my whole career. I also pay attention to women leaders; I don't know her personally, but I admire the way Kristen Cavallo at The Martin Agency is changing the conversation.
AS A TRAVELER
Tell us about a travel nightmare: I've been lucky. In the end, it all works out. I think it's the mindset you enter the travel experience with.
Share a comical travel experience: As frequent travelers know, it's carry-on luggage only! However, I was traveling to a colder climate and struggling to fit bulkier clothing in my carry-on; my mom was in town to help and suggested a bigger bag. I checked my itinerary and I was traveling alone, so, against my better judgment, I went with checked luggage. Of course my schedule changed, and I ended up traveling with the CEO. It only took five minutes for someone to mention my bag.
What is your preferred method of travel — planes, trains, automobiles, cruise ships — and why? Cruise ships, because there's a peace and tranquility that comes with being on water.
What has been the best example of customer service you've experienced during your travels? Everyone knows many industries are short-staffed; we are not immune. Recently, on board, an employee approached those in management, myself included, during a meal to share some issues employees were having. I first thanked her for her courage and candor, as that is not easy. Our executive vice president of Vessel Operations promised to address it that day, before departing the ship, and it was handled immediately. It's important to take the same approach to employees as we do our guests.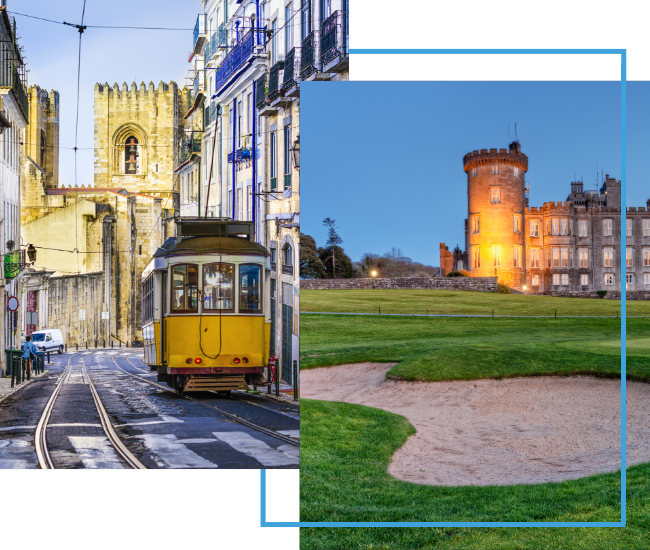 FX Excursions
FX Excursions offers the chance for once-in-a-lifetime experiences in destinations around the world.
Explore Excursions
Mazatlán, Mexico, has long been an attractive home destination for Canadian and American retirees, but, in recent years, young, digital nomads have also discovered the charms of this coastal city, finding inexpensive accommodations, beautiful weather and plenty of bandwidth for working remotely. The laid-back beach scene definitely eases the transition of relocating to Mexico's West Coast.
Sponsored Content
In an increasingly digital and interconnected world, the Global Business Travel Association (GBTA) Convention remains an indispensable platform for business travel industry professionals seeking to make the most of the power of face-to-face connections. Taking place August 13–15 in Dallas, the 2023 GBTA Convention provides the unique opportunity for professionals and companies to join visionaries, thought leaders and industry experts for meaningful networking, cutting-edge insights and inspiring innovation.
For its third year, Global Traveler awards the airline, cruise line and hotel brand best representing diversity, equity and inclusion within the travel industry. Over the past year Global Traveler analyzed many airlines, cruise lines and hotel brands to determine which companies prove most committed to changing the world through diversity and inclusion.