Name: George Liu
Title: Chief marketing officer
Company, city: Hong Kong Airlines, Hong Kong
Number of employees: 3,500 worldwide and 12 in the United States, with more to come as we expand
Recent project: Hong Kong Airlines launched its first continental U.S. destination at LAX in December, followed by SFO in March. We welcomed our first Airbus A350 Sept. 1 and opened a state-of-the-art VIP lounge at HKG.
First job: I was a journalist for eight years, then moved into public relations and marketing.
Little-known fact about you: I dress to express myself. As a marketing executive I have the freedom to be creative, and I like to incorporate my personality and that of the brand into my daily uniform.
Your Business
What innovations/initiatives do you foresee in the industry over the next years? Improving passenger experience is a must, from manufacturing to tech and long-haul capabilities. We will improve our front-end experience with conveniences like facial recognition check-in, baggage tracking and an updated mobile experience.
Best career advice you've received: Years ago, it was to stay current. That changed to: Stay in the future.
What advice would you give someone starting out in the field? Always put yourself in your customers' shoes. Branding is behaved; live the brand and promise to deliver.
George Liu as a Traveler
Favorite travel memory or story: On a recent trip with colleagues, traffic delayed us on the way to JFK. I used my TSA PreCheck while my colleagues got held up in the regular security line. I told the aircraft crew my team was running behind, but they had to close the doors after waiting as long as possible. The captain came out to say they called the control tower but just couldn't make it work and apologized. My team did not make the flight, but the crew showed such kindness and humanity, the experience stuck with me.
One travel tip you cannot live without: I follow a packing checklist so I have all my extra conveniences to enjoy my trip.
Best advice for business travelers: Let your boss or team know what you are up to during your trip. If you stay ahead of communication, you're always in the clear.
About Hong Kong Airlines
What can premium travelers expect from a flight with Hong Kong Airlines?
Our truly Hong Kong brand is rooted in dedication to service and delivering more to customers for less. Offering a dramatically different in-flight experience, from the unique flight crew to Above & Beyond services, the airline embodies "Where Hong Kong Begins." Premium travelers can expect friendly, genuine service in their native language, authentic and delicious food and a comfortable and luxurious flight. We are also committed to providing reliable, on-time service.
Tell our readers about the U.S. launch. What more can we look forward to from Hong Kong Airlines in 2018?
Hong Kong Airlines was excited about the Dec. 18 launch of non-stop flights from LAX. By strengthening the connection between North America and our Asia Pacific destinations, we provide more options for American business, leisure, academic and family travelers.
That day also marked our first A350 landing at LAX. We will introduce 21 A350 aircraft into the fleet, featuring a wide-body cabin with 33 seats in business class and 301 in economy. The business-class seats measure 23 inches wide and lie completely horizontal [when] fully reclined. This, together with specially designed soft bedding, ensures passengers enjoy the highest quality of sleep in the air. The new San Francisco route is also serviced by our new A350s.
In an effort to become a global brand, Hong Kong Airlines will expand with additional U.S. and European destinations, launching in New York and London in 2018. We'll continue our efforts to fly higher and farther and share Hong Kong Airlines' service around the world.
Tell us more about the airline's green initiatives.
Our all-Airbus fleet adopts new designs equipped with highly efficient engines. We operate one of the youngest fleets in the world, contributing to better fuel consumption. Our cabin crew combines efforts to reduce waste from in-flight operations. We have an onboard recycling program and encourage green travel. Our free bicycle baggage allowance applies to passengers flying to/from Australia, New Zealand, Taiwan, Japan and Hainan.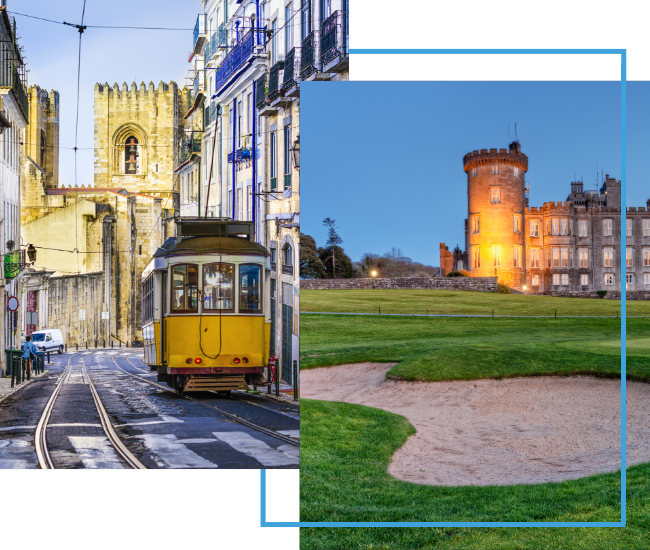 FX Excursions
FX Excursions offers the chance for once-in-a-lifetime experiences in destinations around the world.
Explore Excursions
Less than five years ago the world's first hybrid cruise ship, Hurtigruten Expeditions' MS Roald Amundsen, set sail for Antarctica in November 2019 with 450 passengers. The battery-hybrid-powered ship, named for the first man to cross the continent and reach the South Pole, was built specifically for voyages in polar waters. Its battery-hybrid power reduces the ship's consumption and CO2 emissions by 20 percent compared to equally sized ships.
Sponsored Content
Nashville's once-modest skyline continues to evolve as its luxury market grows. Lavish hotel properties are added to the landscape while acclaimed chefs stake claim in the robust culinary scene and premier cultural offerings round out the city's repertoire.
A few months ago, I flew Polaris business class on a United flight from Dulles (IAD) to Paris (CDG). It was only when I got to my hotel in Paris I realized that I didn't have my iPad or its bag or accessories. Since I had been working on it in the restaurant in the Polaris lounge and then went directly to the gate, I knew I either left it propped up on my table when I packed up or in my business-class seat. But what was the best method to alert the airline about my careless mishap and (hopefully) retrieve it? With spotty data and WiFi, searching for information on my phone was frustrating and slow. Here's what I learned from the anxiety-inducing experience (and unexpected ending) about what to do if you leave something behind on your flight: