LAST YEAR PROVED QUITE eventful for Japan Airlines: its first brand-new Airbus aircraft; a new cabin on domestic flights; a revamped frequent-flyer program; a refurbished first-class lounge at Narita; and the unveiling of the new low-cost subsidiary, ZIPAIR Tokyo.
This year promises to be as intense as the previous, and not just because the Tokyo Olympics will make JAL's home city the center of world attention.
In June 2019 JAL's top brass gathered in Toulouse, France, to attend an event of historic significance: the airline's first-ever delivery of an Airbus aircraft (JAL had only temporarily operated a handful of legacy Airbus A300 aircraft after absorbing Japan Air System in 2001). This first Airbus A350-900, named "JAL Red" after the color of its special livery ("JAL Silver" and "JAL Green" followed suit), represented the first of a 31-strong order (plus 25 additional options) to be delivered to the Japanese carrier. Of these, 18 are A350-900s, to be deployed on domestic routes and fitted with JAL's newest cabin interior for the domestic market. The remaining 13 aircraft are the longer Airbus A350-1000 version which, from the mid-2020s, will replace an equal number of Boeing 777-300ER aircraft on international routes.
This doesn't mean Japan Airlines will relinquish its decades-long close relationship with Boeing anytime soon, though. The American aircraft maker will continue to provide the backbone of the fleet in years to come. The Boeing 787 fleet, for example, is being brought to its full complement of 49 aircraft. As in the case of the A350s, the smaller 787-8s will be employed primarily in the domestic market, while larger Boeing 787-9s will serve international routes. JAL also completed the renewal of its narrow-body fleet, with 50 Boeing 737-800 aircraft replacing older Boeing 737-400s, while the Boeing 777-200ER and Boeing 767 fleets will continue to soldier on since the airline has not yet made a decision about their future.
The Japanese flag carrier plans to add 32 locally produced Mitsubishi SpaceJet regional aircraft to its fleet; however, their entry into service, originally planned for 2020, has no confirmed date.
When it comes to its product, Japan Airlines makes a stark distinction between domestic and international markets. Its domestic offering, called SkyNext, comprises three classes of service with their respective cabins: first (domestic), Class J (roughly comparable to a premium-economy product) and economy.
The arrival of the A350-900s gives JAL the perfect excuse to undertake a major revamp of its domestic product, with the new cabin progressively rolling out on the Boeing 787-8 fleet. Designed by British firm Tangerine, this design update aims to refresh the look and feel of the cabin, combining dark and light tones to reflect the Japanese sense of elegance and serenity. New ergonomic seats equipped with USB ports, personal seat-back screens and free access to the Panasonic inflight entertainment platform will also enhance the passenger experience.
When it comes to its international product, JAL organizes its four-class offering under its award-winning SkySuite brand: JAL Suite (first class), Sky Suite (business), Sky Premium (premium economy) and JAL Sky Wider (economy). Although SkySuite was introduced as recently as 2013, JAL is already updating it on the Boeing 777-300ER fleet. Seats in business, premium economy and economy are getting a face-lift. In addition to a new color palette, passengers will notice the cabin's LED lighting as well as refurbished lavatories and, as they board the plane, a nicer welcome area.
Crew uniforms also received a redesign by Japanese fashion designer Yasutoshi Ezumi. The new collection, including the first specially designed uniform for female pilots, will debut in April 2020.
And back on the ground, first-class passengers have enjoyed a revamped dedicated lounge at Narita Airport since April 2019. Based on the concept known as Modern Japanese, this lounge, designed by renowned Japanese interior designer Ryu Kosaka, includes JAL's Table, where chefs prepare dishes right in front of the passengers.
Not only premium passengers will be able to dine on high-quality Japanese food. Starting this 2019–2020 winter season, premium-economy and economy passengers on international routes will be able to taste a selection of dishes devised by five young chefs from RED U-35, Japan's largest culinary competition for chefs under the age of 35.
Following the 2019 launch of a non-stop route between Tokyo Narita and Seattle (SEA), JAL announced two new destinations for the 2020 summer season: Bengaluru (BLR) and Vladivostok (VVO), both flying from Narita. The Bengaluru route will not only be the only non-stop link between Japan and India's high-tech capital, but it also opens up an alternative routing for those traveling between Bengaluru and the United States. JAL's increased presence in India (it already flies to Delhi) is boosted by a recent codeshare agreement with Vistara, a growing private Indian carrier.
The port city of Vladivostok, capital of the resource-rich Russian Far East, is another vector of expansion for JAL. At Vladivostok, passengers will be able to connect with oneworld partner S7 for onward travel to a number of cities throughout Siberia.
Its alliance has not been an obstacle for JAL's establishing its own separate codeshare agreement with Aeroflot (a SkyTeam member) on the Tokyo–Moscow route. As a result, Japan Airlines will switch Moscow airports, from Domodedovo (DME) to Sheremetyevo (SVO), the base of the Russian flag carrier.
And across the Pacific Ocean, after 65 years of continued presence, JAL expands its investment in one of the most important markets: Hawai'i. The newly introduced Style Yourself initiative offers a number of services to Japanese travelers flying to the archipelago, such as early check-in service at hotels; vacation rental offers; and the JAL Wedding Dress Box service, allowing couples to send their wedding dresses in large containers.
However, JAL's attempt to solidify its existing partnership with Hawaiian Airlines has been frustrated by the U.S. Department of Transportation's refusal to grant the two airlines antitrust immunity. The existing joint marketing efforts and codesharing met no objections, though.
In July 2019 JAL launched a revamped loyalty program, the Mileage Bank Marketplace. One of its key aims is to make the frequent-flyer program more attractive to international travelers, as opposed to its earlier, more domestically focused approach. This multilanguage (Japanese, English, Korean and Simplified Chinese), multicurrency (yen, pound, U.S. dollar and euro) digital platform lets passengers earn and spend their miles on an expanded selection of non-airline partners in 140 countries around the world. It also comes with international e-commerce delivery options.
This makes a timely addition ahead of the 2020 Tokyo Olympic and Paralympic games, events for which JAL has been preparing thoroughly. In addition to painting two of its aircraft with Olympic-themed special liveries, JAL is teaming up with its competitor, ANA, to bring the Olympic torch home from Greece and then support its relays through the country's 47 prefectures. Also in connection with the Olympics, JAL launched the Next Athlete Project to help children in Japan discover their athletic potential.
It is not possible to talk about the future of JAL without a reference to ZIPAIR Tokyo. The new low-cost subsidiary will start operating in May with two Boeing 787-8 Dreamliners on lease from its parent company. The first announced routes will be Narita to Bangkok (BKK), starting May 14, 2020, and to Seoul (ICN) from July 1, 2020.
JAL doesn't expect ZIPAIR to cannibalize its existing business, as both carriers will offer a differentiated value proposition. JAL will remain a full-service carrier through and through while ZIPAIR will follow a low-cost model and focus on ancillaries as a source of revenue generation. Sources at JAL insisted, though, ZIPAIR will bring "a touch of Japanese hospitality to the low-cost model." What this means is still not clear since the final product makeup has yet to be unveiled.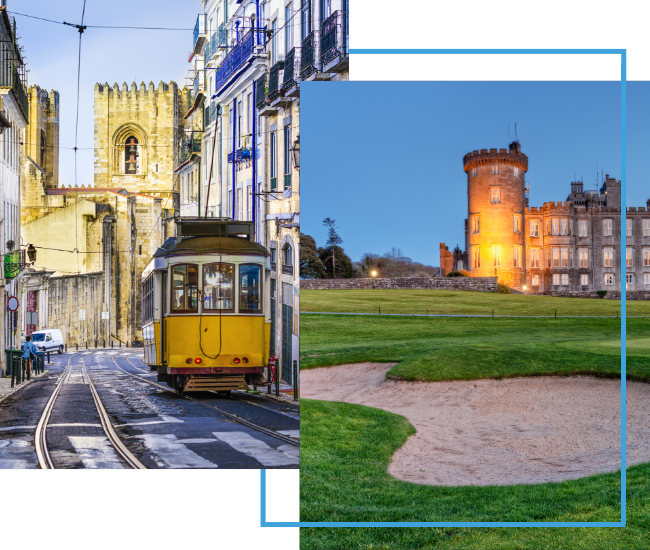 FX Excursions
FX Excursions offers the chance for once-in-a-lifetime experiences in destinations around the world.
Explore Excursions
A new and expanded campus at the Buffalo AKG Art Museum has been completed, reopening this summer and featuring new architecture designed by the architectural office of OMA New York, led by partner Shohei Shigematsu and project architects Lawrence Siu and Paxton Sheldahl, with Cooper Robertson (executive architect). The new expansion includes the Jeffrey E. Gundlach Building and extensive renovations to existing buildings. A $20-million commitment from New York State and Governor Kathy Hochul helped fulfill the expansion's budget and completes the $230 million capital campaign, the largest campaign for a cultural institution in the history of Western New York State.
Sponsored Content
Many small- and medium-sized businesses face time and budget constraints when organizing corporate hotel travel for employees. To address this problem, IHG® Business Edge emerged as a cost-free business travel solution for small- to medium-sized enterprises, offering travel managers exclusive access to enticing perks, handpicked educational resources and comprehensive company travel metrics. IHG Business Edge connects our loyal customers to our portfolio of 5,800 hotels and resorts across 18 brands in more than 100 countries.
Ever since opening in 2021, Nobu London Portman Square has served as the focal point for many gatherings, stays and experiences. This fall the hotel's Nobu Bar adds four more reasons to visit with an exciting array of offerings, menus and events.