In May this year, Taiwan became the first Asian country to legalize same-sex marriage. In celebration, Taipei's annual Pride Parade was especially festive, with 170,000–250,000 people in attendance — a record number for what was already the biggest pride parade in Asia.
Taipei Pride happens every October, and whether you're a proud member of the LGBTQ+ community or a dedicated ally, here are four reasons to add this event to your calendar.
Reward Taiwan with your tourism dollars. While activists will admit there's still a lot to be done to further equality in Taiwan for the queer community and beyond it's important to support progressive countries.
It's a safe and welcoming place to travel. Overall, Taiwan promotes a friendly attitude toward visitors, regardless of background. The country is an exceptionally safe place to travel, with low crime rates and an atmosphere of ease, comfort and openness.
There's lots to see and do. Taiwan doesn't seem to draw the same tourism attention as its Southeast Asian neighbors, making it an underrated gem. The island's cities bustle with cultural attractions and outstanding cuisine, including a slew of Michelin-starred restaurants. The countryside charms with small towns, hiking trails and mountaintop temples.
It's a darn good Pride parade. And apart from just the parade itself, there are a slew of events worth checking out, including parties, live music and celebrity performances. What better way to celebrate being out and proud?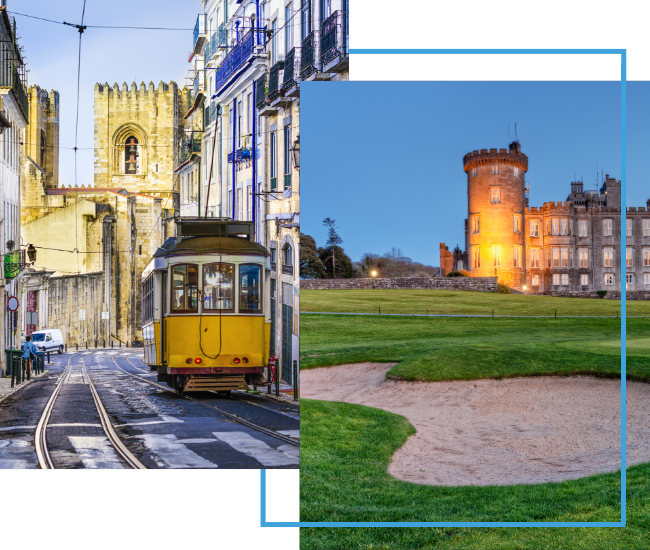 FX Excursions
FX Excursions offers the chance for once-in-a-lifetime experiences in destinations around the world.
Explore Excursions
One thing  surprising about the Prince Edward Island capital is its abundance of shops specializing in affordable, fashion-forward jewelry rendered in sterling silver, vermeil, 14K gold and semi-precious stones. Whether you prefer delicate pieces or bold wearable art, you can be assured the pieces for sale are inspired by the maritime island setting and, therefore, specific to the place where they are created. Here are a few shining, woman-owned examples:
Sponsored Content
Filled with hidden treasures waiting to be discovered, Seoul invites travelers to unearth its many gems, and Seoul Tourism Organization is here to help travelers do just that. Through thoughtfully created initiatives like the Theme Tourism County Competition, Seoul Tourism Organization works closely with local districts to identify and showcase what makes each district unique and charming in all seasons.
Norway, a haven for visionary artists, architects and designers, showcases an exceptionally diverse array of cultural attractions. This year, the country commemorates exciting milestones and unveilings captivating enthusiasts of the arts, from iconic scenic routes to new museums to gallery openings. Up Norway features these new offerings in personalized itineraries catered to aesthetes.