Particularly when kids are still in their earliest years on skis, goes one argument, there's no need to teach them to schuss at the grandest resorts. Ostensibly any resort with a chair lift and a ski school (or someone to teach them the basic positions of pizza and French fries) will do. Or will it?
As a mother of two young children, ages 4 and 5 years and just learning to ski, I advise throwing that advice out the window in favor of an utterly stress-free ski holiday at two of the most luxurious and accommodating Colorado resorts. For an epic family ski trip from Denver, embark on a road trip to Snowmass and Beaver Creek, as we did.
Ski vacations with kids require a lot of work, but these two spots excel at making the many moving parts as effortless as possible with top-notch programs, world-class instructors and full-service facilities that do pretty much everything but plant your poles in your turns for you.
After picking up our SUV at Denver Airport, my husband and I set off for Snowmass with our young kids, Nico and Gabi. It would be the first time on skis for the three of them, and I needed to make the introduction to my favorite winter sport as appealing as possible to guarantee a repeat family attempt.
The 220-mile drive to Snowmass (about four hours without stops) is a sublime route that travels past many of the famous ski resorts along Interstate 70 before skirting the Colorado River through narrow Glenwood Canyon. Sheer mountains towered above us as our Florida kids delighted at tunnels and our stress levels instantly plummeted — along with our cell reception, for at least a few miles, so keep that in mind if you bring business on the road.
Stop off in Glenwood Springs before you reach Snowmass for a dip in one of the local hot springs. Glenwood Hot Springs Resort has an outdoor pool the size of a football field. But I prefer the intimate experience at nearby Iron Mountain Hot Springs, where 16 smaller geothermal pools, some with pebbly bottoms, provide Colorado River views as you soak.
When we checked into our one-bedroom suite at the ski-in/ski-out Viceroy Snowmass, I knew I'd made the right decision regarding where to stay. The kids beelined it for free hot chocolate served every afternoon in the lobby bar, where the friendly staff delighted them with extra marshmallows and whipped cream. Then we all suited up to soak in the hotel's slope- side swimming pool and hot tubs, where you can watch the chairlifts flying overhead by day and bask under a star-spangled sky at night.
Aspen Snowmass comprises four ski resorts: Aspen Mountain, Buttermilk, Aspen Highlands and Snowmass. Snowmass has more terrain (98 trails and 3,342 acres) than the other three combined. More importantly, it offers endless free fun at its base and an excellent children's ski school.
The Treehouse Kids' Adventure Center in Snowmass Village, a Colorado-themed wonderland for little ones ages 8 weeks to 4 years, offers daycare as well as kiddie ski lessons on the magic carpet bunny slope out front.
I signed my kids and husband up for all-day group lessons and spent the morning practicing my own turns on the fabulous blue runs off Elk Camp Gondola. The best part? My family members were up there, too, learning to ski on the magic carpet and the easy green runs at Elk Camp Meadows.
We'd rendezvous at day's end for s'mores by the fire in the base village — a complimentary tradition scheduled at 3:30 p.m. all winter long — before strapping on ice skates (free to rent) to turn circles around the village ice oval. My daughter called the seal-shaped skate training aid she used to steady herself on the ice a manatee (you can take the girl out of Florida, but …), but otherwise I am quite sure we fit in like Coloradans.
But fitting in all there was to do in Snowmass Village was our biggest challenge of the trip. The indoor family game area called The Collective holds bingo nights, discos and comedy shows and includes The Game Lounge, where you can gather for more family bonding over foosball, billiards, Skee-Ball and other games (free entry 2–4 p.m.).
From Snowmass, it's a two-hour drive in the direction of Denver along Interstate 70 to reach Beaver Creek. While its reputation for luxury and excellent terrain for all skier types precedes it, the tony resort town close to Vail got even more of a boost for the 2021/2022 season with the opening of 17 new beginner trails (accessed by two new chair lifts) and 250 acres of terrain at brand-new McCoy Park.
Occupying part of a wildlife sanctuary within the White River National Forest — calving grounds for elk during the spring, when access is closed — the ski area exudes a lovely wilderness feel despite easy access from Beaver Creek's base.
"We wanted to give beginners the awe-inspiring experience of feeling like you're back in nature and having a bowl experience," said John Plack, senior communications manager, Vail and Beaver Creek.
Before tackling it, however, I opted for an R&R day with the family, settling into our slope-side room at The Ritz-Carlton, Bachelor Gulch. The property, opened in 2002 and still Beaver Creek's grandest dame, grants guests ski-in/ski-out access to more than 2,000 acres of terrain that includes groomed runs, moguls and everything in between.
Steps from the chair lift at the base of a long, ribboning ski run, the hotel's mountainside terrace boasts one of Colorado's most lively and scenic après-ski scenes. Bottles of bubbly pop on repeat at the sprawling open-air bar, and there's live music and, for kids of all ages, nightly s'mores sessions steps from the hot tubs.
Sore from getting my ski legs back after a couple of years away from the mountains, I booked a massage at the hotel's spa. My therapist, Griselda, gave me one of the best treatments of my life before I decamped for extended relaxation at the spa's steam room, sauna, hot and cold plunge pools and co-ed grotto pool.
"I'm going to make you feel like a noodle," Griselda told me, carving canyons of relief into my stressed muscles with her deft fingers and elbows and manipulating my quads in a way she said would help cushion my legs for the next day's bumps.
The following day I felt every bit the noodle Griselda said I would. But I rallied to get my husband and kids off for their last ski lessons, and I was soon deep in beginner bowl country in McCoy Park.
At the cute Alpine-style Eaton Haus, I warmed up with hot chocolate and views of the mountains stretch- ing to the snowy horizon before I emerged into another bluebird Colorado day. The slopes were all corduroy and soft snowy pillows that promised a lot of fun and little risk — just what I was after.
As the kids perfected their pizzas and French fries, my husband texted to ask when we could book our next ski trip.
But my work was not done. I took a deep breath of that crisp mountain air and exhaled into another easy, breezy descent. For the moment, anyway, that Rocky Mountain high was all mine.
LODGING
The Rally Hotel
This cosmopolitan city pick astride Coors Field in downtown Denver offers bunk suites for families and one of the city's best rooftop pools.
1600 20th St., Denver
$$$
The Ritz-Carlton, Bachelor Gulch
Boasting the best location in all of Beaver Creek, this ski-in/ski-out property provides a complimentary shuttle to the base village and a chair lift out the door.
0130 Daybreak Ridge Road, Avon
$$$$
Viceroy Snowmass
Suites with kitchenettes and mountain views make an ideal family stay at this ski-in/ski-out property in Snowmass Village, with an excellent on-site spa and restaurant.
130 Wood Road, Snowmass Village
$$$$
DINING
Aurum Food & Wine Aspen Snowmass
A Colorado mountain town favorite, Aurum's newest outpost opened this season in Snowmass Village. Come for tantalizing New American fare great for sharing, including curried cauliflower and charcuterie plates.
110 Carriage Way, Snowmass Village
$$$$
Limelight Lounge
Relaxed pub vibes, live music, great pizzas and lots of space for the kids to run around make this chill restaurant as popular with locals as with out-of-towners.
Limelight Hotel, 65 Wood Road, Snowmass Village
$$
Sakaba
Switch it up from mountain food with flopping-fresh sushi and Japanese-inspired craft cocktails at this restaurant with a great omakase menu inside The Ritz- Carlton.
The Ritz-Carlton, Bachelor Gulch, 0130 Daybreak Ridge Road, Avon
$$$$
INFO TO GO
Denver International Airport is Colorado's only airport with international service, but regional airports lie closer to Snowmass and Beaver Creek. Both towns also connect by highway to Denver (rent an all-wheel- drive vehicle even though roads are generally kept clear of snow). Aspen/ Pitkin County Airport, about six miles from Snowmass, hosts hundreds of flights per week during winter. Eagle County Regional Airport, 28 miles from Beaver Creek, offers non-stop flights from 14 major cities during winter.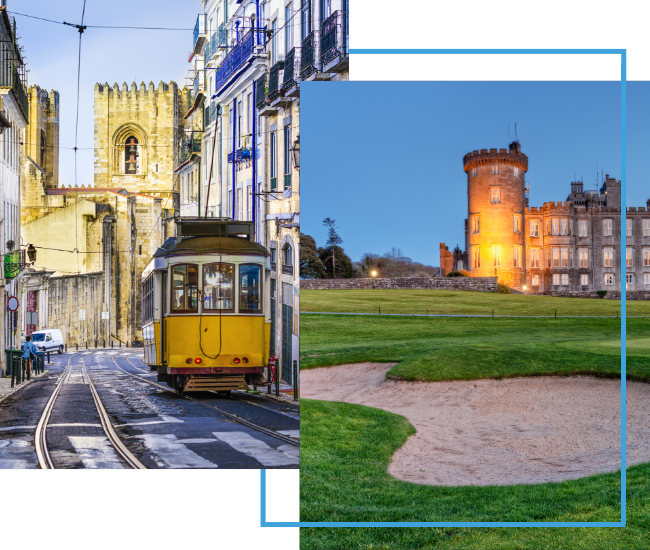 FX Excursions
FX Excursions offers the chance for once-in-a-lifetime experiences in destinations around the world.
Explore Excursions
More than 22 million visitors pour into Bangkok each year, adding to the roughly 11 million residents of the Thai capital famous for its bustling streets. Packed with food carts, markets and cultural spectacles, life in Bangkok is unusually defined by its vibrant street scene, both day and night. That means you don't necessarily need a solid plan when heading out on any given evening.
Sponsored Content
Exclusive Sailing with Global Traveler
As first-time restaurateurs, but with plenty of hospitality-related experience, Ria and Kevol (Kev) Graham were not entirely comfortable opening their first restaurant in the Brooklyn neighborhood of Williamsburg, where several upscale restaurants and 5-star hotel dining is just a block away. And to make matters worse, they opened in July 2020, when New York City was in the middle of the COVID-19 pandemic.