The Tuscan capital, Florence, sits amid the second-largest wine-producing region in Italy, surrounded by vineyards brimming with heritage vines and worldcaliber grapes. Pausing beneath the tawny evening sky — a glass of Chianti within reach — while listening to the river lap against the walls that hold it in place as it flows beneath the Ponte Vecchio is a singularly seductive experience.
Though wine-based tourism is significant, more than vino keeps Florence afloat. Prior to last year, more than 12 million visitors each year entered the city to drink in the staggered lines of terra-cotta roofs and elegant steeples and to immerse themselves in art, culinary offerings, history and culture. The city also enjoys a reputation as a popular location for destination weddings.
Expanding train service offers a route between the city and Florence Toscana Airport, and further infrastructure development includes a new terminal and runway — all changes that will increase the city's overall attraction for foreign investment in MICE (meetings, incentives, conferences and exhibitions).
Yet concerns have been growing for years that the city is being loved to death — at the very least to the detriment of its citizens. Efforts have been made over the past several years to address the overcrowding and to prevent the historic city center from becoming too expensive and unlivable for Firenze's residents. Several streets were closed off to cars and buses, reducing the amount of noise and air pollution. The municipality publishes a list of tour operators and guides committed to decentralizing the flow of visitors, diversifying the tourist experience and protecting the work and the lifestyle of its citizens.
Hand in hand with efforts to boost sustainable tourism is a wide spectrum of initiatives and programs to bring 21st-century technology and green policies to this historic city. Florence is part of CITyFiED, an EU program which seeks to enhance energy efficiency in cities and provide a high quality of life to their residents, with the ultimate goal of creating near-zero energy districts. In Florence's Novoli district, a test case, projects include boosting solar energy and thermal storage. LED lighting installations improve road safety and reduce energy consumption, saving the city more than €2 million on its annual electric bill. Additionally, "smart" lampposts serve as environmental and acoustic monitors and provide free WiFi and video surveillance. And throughout the city, drinking fountains offer chilled water, plain or sparkling, to encourage the use of reusable water bottles.
In the transportation sector, recently added tramlines helped reduce carbon emissions by an estimated 14,000 tonnes per year, and electric mobility continues to expand with a growing network of EV charging stations. Electric carts, scooters, tricycles and two-person minicars have been staples in the tourist industry for guided groups or rent-your-own self touring for some time. Florence, the first Italian city to implement a bike-sharing program, in 2008, boasts a network of ever-expanding bike routes. In 2017 it introduced a free-floating, dockless scheme using a mobile phone app and GPS technology, with e-bikes added to the fleet in August 2020.
As Italy's second designated Smart City, Florence uses digital and telecommunications technologies to improve the management and efficiencies of traditional networks and services. This translates to upgraded water and waste disposal facilities, more efficient ways to light and heat buildings, fewer emissions and better resource use. Those technologies also provided solutions to dealing with the crush of tourists, such as developing apps and using data and algorithms to guide tourist flows and allow visitors to skip long queues and discover overlooked gems.
The COVID-19 pandemic brought life in this vibrant city to a near standstill for several months, and concerns over the economic impact persist, with losses in exports and tourism estimated to total more than €7 billion. But many local leaders and those whose livelihoods rely on visitors see this as "a golden moment," as Elaine Ruffalo, a guide and teacher of art history in Florence for nearly 30 years, called it, "that we can reset." She saw the explosion of mass tourism over the last 10 years and describes how it cut the city off from its reality — its artisans, bakers and craftsmen. By thinking outside the box, she believes the teachers and the guides and all those who love the city can "make tourism what it once was, but even better."
Alexandra Lawrence, who has lived in Florence for 20 years and worked as a lecturer in art history and a bespoke guide, described this as "an extraordinary opportunity to start fresh, to start thinking about how we can provide these glimpses into the city and its history and the masterpieces" that are found not only in the well-known spaces.
Mayor Dario Nardella also finds inspiration in the Florence of the 14th century, rising from the ashes of the Black Plague of 1348 to give birth to the Renaissance, seeking a similar rebirth in his city today. "The challenge is to embrace this moment as an opportunity … to devise and create a new model of social and economic development for the city." He envisions the Florence of the future to be "more intelligent, inclusive and greener." His Rinasce Firenze agenda seeks to bring residents back to the city's center, creating a more family-friendly city that will be a capital of knowledge. He sees this as an opportunity "to create a new pact of coexistence between the tourism world and the city" to encourage more responsible, sustainable tourism.
In a December interview with Helen Farrell of The Florentine magazine, Nardella offered a message of hope: "I remember Muhammad Ali used to say 'Don't be afraid of falling down; be afraid of not getting up again.' Our strength always lies in getting back up again. Let's be confident that this will be our new Renaissance in many ways."
CHECKING IN WITH HELEN FARRELL
Editor in chief, The Florentine
How long have you lived in Florence, what drew you here initially, and what led you to make your home here?
I have lived in Tuscany for 18 years and moved here to work for a publishing company. I never actively made the decision to set up home here. Florence works its magic on you and becomes home, especially once you've developed a career and married a local.
Prior to the pandemic, what kinds of solutions had been implemented or were being discussed to address the overcrowding and quality of life issues in Florence?
Florence was struggling under the weight of its popularity, something we all realized, including the city's administration. Measures had started to be introduced to encourage quality tourism, such as taxes on daytrippers (especially cruise tourists), but we weren't really seeing any changes.
What kinds of adaptations have tour operators, hotels, restaurants and other businesses heavily reliant on visitors made during this time when travel is restricted?
Many tourism-dependent businesses are selling gift vouchers valid for 2021–22. Countless restaurants switched to home deliveries and takeaways. Some tour guides pivoted to successful online experiences. One thing we're seeing at The Florentine, for example, is how our American readers are making donations to support our journalism and, in turn, we develop articles aimed at Italy lovers in the United States who want to buy from Italian businesses — the campaign's called To Florence with Love. Many of the museums, such as the Uffizi, now offer virtual tours. If there's one thing Italy has in spades, it's creativity: That's what we'll see more and more of this year.
Do you see any "silver linings" to come out of the current situation of restricted travel?
We will see a slow but incremental return of quality tourism, of Italy lovers, first and foremost. We will also see digital tools used for tourism purposes to keep Italy lovers connected to experiences here: That's a whole new industry.
What are some areas or sites you think visitors may not be aware of or activities they might enjoy that aren't well-known?
Active tourism, such as SUP on the Arno and hiking in the hills. Experiences like skydiving over the Duomo. The outdoor sights, like tabernacles and street art. The lesser-known galleries, like Collezione Roberto Casamonti, and the libraries like the Riccardiana and the Biblioteca Nazionale. The suburbs, which is where you find the Florentines going about their daily lives: Gavinana; Campo di Marte; the Cascine with the incredible former tobacco factory, Manifattura Tabacchi, now a vibrant regenerated hub of contemporary culture. Wider Tuscany: the little- known places, such as the islands and the Lunigiana and the Maremma.
What large events, festivals or gatherings (virtual or in- person) are planned for this coming year?
Florence commemorates its beloved son and supreme poet on the 700th anniversary of his death in Ravenna. The full line-up of Dante events can be seen online at 700dantefirenze.it. More than 30 cultural institutions joined forces to celebrate Florence's exiled son with a miscellany of study days, talks and exhibitions. [Also,] 2021 brings a raft of new Florence sustainable experiences. Forty-seven projects received financing from the Florence tourism board. [And] Palazzo Strozzi is gearing up for an all-American art year. From March 20 to July 25 … the major exhibition takes a new look at the history of modern art in the United States between two key moments in U.S. history, the Vietnam War and the attack on the Twin Towers.
What would you like our readers to know about Florence?
Florence is a contemporary city, famous for its past but with a here-and-now vibrancy and creativity like few places in the world. The Renaissance was a product of the Black Death … we can only imagine what the light and the beauty of this phenomenal city will spark in the years to come after the upheaval of the current world circumstances.
What do you see are Florence's strengths as she moves forward toward life after restrictions are lifted?
Resilience. Imagination. Creativity. Genius. This is not the first time Florence has lived through the plague or thrived after devastation (World War II, the 1966 flood). The Renaissance happened here for a reason.
DIVERSIONS
Given the spectacular wines produced around Florence, planning a tour and tasting is a wonderful way to gain perspective on the love affair between the city and its regional grapes. The region surrounding Florence is particularly known for grapes that include the Sangiovese used in the production of Chianti and the famed Brunello di Montalcino, and the Prugnolo Gentile that forms the base of Nobile di Montepulciano. Wandering among them is dreamy, but don't expect a typical California-style vineyard experience. Most vineyards are small-scale, family-run endeavors. Visits with a vinaiolo (winemaker) are more leisurely affairs that often involve traipsing across the hills between rows of vines and casual tastings that typically include a meal with selections that fully showcase the wine's subtleties. Italy recognizes 154 official Wine Trails, marked with road signs and offering individual websites to help you plan a route for a self-guided tour. A private tour with a sommelier or knowledgeable wine guide is also a good option, as some of the best vineyards are located on smaller roads in rural areas that can be challenging to locate, especially if you have time constraints. Luxury tour operators that can customize a wine-centric expedition include Audley Travel, Charme & Adventure and Le Baccanti.
LODGING
FOUR SEASONS HOTEL FIRENZE
Renaissance opulence is alive and well at this palazzo-turned- city sanctuary, complete with garden, Michelin-starred restaurant and tranquil spa.
Borgo Pinti 99
$$$$$
HOTEL LUNGARNO
With décor suggestive of a luxury yacht, this plush property on the Arno features 65 rooms and suites and a stunning art collection with more than 450 works.
Borgo San Jacopo 14
$$$$$
IL SALVIATINO
On the edge of the city, this stunning villa's organic vegetable and herb gardens fuel the kitchen. Room features include sections of exposed stone wall; outside, enjoy spectacular formal gardens and a destination spa complex.
Via del Salviatino 21, Fiesole
$$$$
DINING
LA DIVINA PIZZA
If you're swept with a pizza craving, this small pizzeria specializes in deep-dish, Roman-style pie topped with local ingredients including figs, olives and artisan cheeses.
Via Borgo Allegri 50R
$$
PASTICCERIA NENCIONI
You're in Florence, so have some cake. This pastry shop- café serves local favorites, including fedora, a sweet orange cake encased in a thin, dark chocolate shell. It's open for breakfast, too.
Via Pietrapiana 24R
$
TRATTORIA CAMMILLO
Looking for atmosphere? This family-owned old-school gem specializes in classic Tuscan dishes in the Oltrarno neighborhood.
Borgo San Jacopo 57R
$$$
COMING AND GOING
For visits up to 90 days, U.S. citizens must hold a passport valid for at least six months beyond planned departure date and with two pages for entry stamp.
OFFICIAL LANGUAGE
Italian
INFO TO GO
Both Florence Toscana Airport (FLR), also called Aeroporto di Firenze-Peretola, and Pisa International Airport (PSA), also known as Galileo Galilei International Airport, serve Florence. Florence Airport lies approximately 3.7 miles from city center. An information desk located in the arrivals area is open daily 9 a.m.–7 p.m. A shuttle bus provides direct service to Santa Maria Novella (SMN), the central train station; travel time is roughly 20–25 minutes. Purchase tickets at newsstands in the airport or on board. The T1 tram line also connects the airport to SMN; the 15-minute ride costs €1.5 ($1.80), and tickets may be purchased at machines at the stop. Official white-colored taxis to the city have a fixed rate of €22 (about $27). Travelers should avoid cars bearing signs that say "NCC," as these are not official taxis. Pisa International Airport is located approximately one hour from Florence city center. Bus shuttles and taxis are available along with a rail link from Pisa Central Station to Florence's main city terminal. The Pisa Mover shuttle bus transports passengers from the airport to Pisa Central Station for the train to Florence.
JUST THE FACTS
Time zone: GMT +1
Phone code: Country code: 39
City code: 55
Currency: Euro
Key industries: Tourism, food processing, machinery, chemicals, textiles, clothing, footwear, motor vehicles, iron and steel.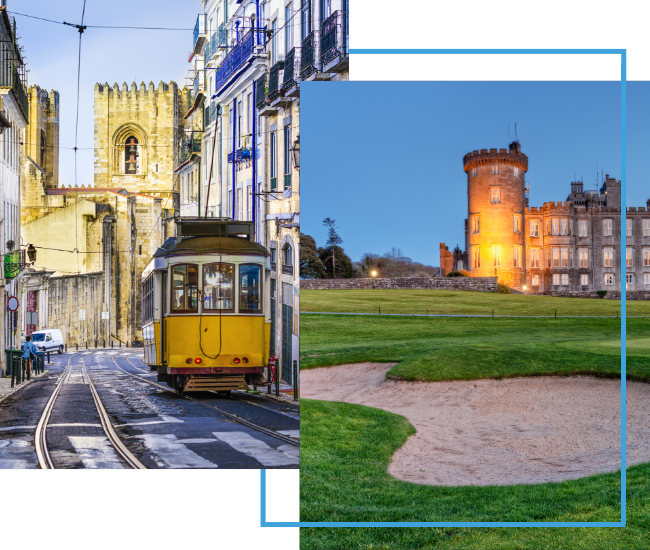 FX Excursions
FX Excursions offers the chance for once-in-a-lifetime experiences in destinations around the world.
Explore Excursions
There's no doubt the northern lights are awe-inspiring and spectacular. Unfortunately, they're also fickle and fleeting, and despite your best-laid plans of checking this item off your bucket list, sometimes Mother Nature's luminescent show just doesn't cooperate. But one cruise line has a new fail-safe in place.
Sponsored Content
Don't risk losing all the money you've spent if you must cancel your trip at the last minute. Allianz Travel Insurance can give you:
Think you need a degree in sailing to enjoy a yachting holiday? Dream Yacht Worldwide, a leader in yacht charters, wants you to relax and enjoy the journey. Newly expanded to include the British Virgin Islands, Martinique, Tahiti and the Seychelles, the "Easy Crewed" offered by Dream Yacht Worldwide also include charter options in Greece and Croatia.