If only this section were called "Week Off," we might be able to do justice to one of Italy's most spectacle-rich cities, and arguably one of the most artistically blessed places on Earth.
Most guidebooks will tell you not to miss the Uffizi Gallery (Piazzale degli Uffizi, tel 39 55 238 8651), home to the "single greatest collection of Italian and Florentine art," or Michelangelo's "David" at Galleria dell'Accademia (Via Ricasoli 58-60, tel 39 55 238 8609). These attractions draw huge crowds, even in the off-season. Show up at the Uffizi at 7:30 a.m. (grab a cappuccino and pastry at a café on your way), and you might be swept in with the first surge of people when the doors open at 8:15 a.m. People start lining up to see "David" at the Accademia at 4 a.m. For a small additional fee, you can purchase advance tickets for both through Firenze Musei (tel 39 55 294 883, http://www.firenzemusei.it) guaranteeing entry at a specific time. Or reserve tickets and tours through Weekend a Firenze (http://www.weekendafirenze.com).
Less crowded, yet still worthwhile, Museo di San Marco (Piazza San Marco 1, tel 39 55 238 8608), comprises the 15th century San Marco Church and a deconsecrated Dominican convent. The convent in particular houses outstanding works by Giovanni Antonio Sogliani, Luca della Robbia, Fra Bartolommeo and especially Fra Angelico.
For lunch, arrive at Mario (Via Rosina 2, tel 39 55 218 550), no later than 12:30 or risk joining a line out the door. This 54-year-old family trattoria is a local institution, appealing to working-class folks seeking a quick refill and visitors looking for an undiluted, shoulder-to-shoulder, Italian lunch experience.
Spend your afternoon at the Duomo (tel 39 55 230 2885). Its giant, red-tiled Brunelleschi-engineered dome defines Florence's skyline, and the pink, white and green marble façade is so massive that it's un-photographable from any angle with a standard lens (unless you happen to be in a helicopter). The cavernous interior features frescos, stained glass and sculptures that satisfactorily mesmerize until you've walked the length of the cathedral, looked up and gaped at the astonishingly rich, detailed frescos decorating the inside of the dome, painted by Giorgio Vasari and Frederico Zuccari. Don't miss the crypt, featuring Brunelleschi's tomb. If you have the lung capacity, make the calf-blasting climb to the top of the dome for a closer look at the frescos and a superb exterior view of Florence. Any remaining time or strength should be spent in the neighboring baptistery, dating from the 11th century, though some parts are much older.
At day's end, you'll have earned a tranquil and exceptional dinner, and Alle Murate (Via del Proconsolo 16r, tel 39 55 240 618, http://www.artenotai.org) delivers. This restaurant/museum combo is located in the restored 14th century Guild of Judges and Notaries building. Seating is available near the second level frescos, most notably the oldest known portrait of poet Dante Alighieri, or in the subterranean Roman and Medieval archeological site. The non-traditional Tuscan cuisine with southern Italian influences is something of a sight as well, featuring lamb leg stuffed with artichokes, monkfish with bacon and caramelized onions, sea bass with ginger sauce or pasta di gragnano with lamb sauce and pecorino (sheep) cheese. After dinner, admire the rest of the museum, accompanied by an audio guide.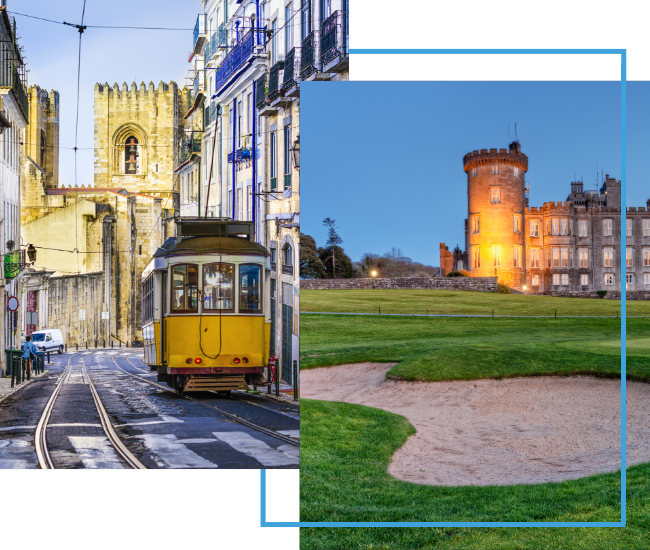 FX Excursions
FX Excursions offers the chance for once-in-a-lifetime experiences in destinations around the world.
Explore Excursions
Everyone loves a good Christmas tree, but these iconic hotels around the world take it one step further with designer-styled trees illuminating lobbies and public spaces, wowing all who enter. From Lela Rose to Louis Vuitton, don't miss these ultra-luxury trees redefining tree decorating as we know it.
Sponsored Content
Filled with hidden treasures waiting to be discovered, Seoul invites travelers to unearth its many gems, and Seoul Tourism Organization is here to help travelers do just that. Through thoughtfully created initiatives like the Theme Tourism County Competition, Seoul Tourism Organization works closely with local districts to identify and showcase what makes each district unique and charming in all seasons.
More than 22 million visitors pour into Bangkok each year, adding to the roughly 11 million residents of the Thai capital famous for its bustling streets. Packed with food carts, markets and cultural spectacles, life in Bangkok is unusually defined by its vibrant street scene, both day and night. That means you don't necessarily need a solid plan when heading out on any given evening.