With Icelandair resuming flight routes to Narsarsuaq in south Greenland April 1, Greenland invites travelers to explore its most breathtaking sites. EYOS, the world leader in private superyacht expeditions charters, and PONANT, the leader in polar expeditions, presents a series of journeys in and around Greenland this year.
Guests opting for an expedition cruise can choose from one of two itineraries offered by PONANT aboard Le Commandant Charcot. A team of naturalists and expedition leaders lead each trip to provide memorable experiences like snowshoeing, polar diving, ice fishing and dogsledding.
At the Genesis of the French Polar Expeditions is an 11-day trip from Reykjavik, taking guests along the east coast of Greenland. From the region of Ammassalik to the coast of Blosseville, PONANT brings guests through the regions of jagged peaks first identified in 1833 by Commander Blosseville during the voyage that later caused his and his crew's mysterious disappearance. This trip runs April 30–May 10.
PONANT's second itinerary, Discovering the Northeast Greenland National Park, offers guests two times, May 10–22 and May 22–June 3. PONANT will take guests to one of the most difficult regions of Greenland to access in the Far North, stopping in the Ittoqqortoormiit region, one of the most remote inhabited places in the world. Guests will then have the opportunity to explore Northeast Greenland National Park, the largest park in the world, to see Arctic wildlife like polar bears, narwals and musk oxen.
To see Greenland by private yacht, EYOS provides guests with individual cabins on its 12-passenger MV Nansen Explorer. Originally designed as an Arctic research vessel, the boat now serves as a yacht for visitors looking for a unique trip to Greenland.
Through EYOS, guests can go heli-skiing in Greenland as part of its seven-day itinerary beginning in Kangerlussuaq. This heli-skiing-themed journey takes guests to Maniitsoq island to heli-ski. Considered one of the most remote places to heli-ski, guests will enjoy deep powder runs on the narrow fjords extending to the water's edge. This trip will take place April 24–May 1.
EYOS also offers a second trip, Greenland's Northern Coast, June 19–26, for those wanting to explore the northern coast and venture beyond the Arctic Circle. Guests on this trip will reach Disko Bay, a UNESCO World Heritage site home to some of the world's largest icebergs.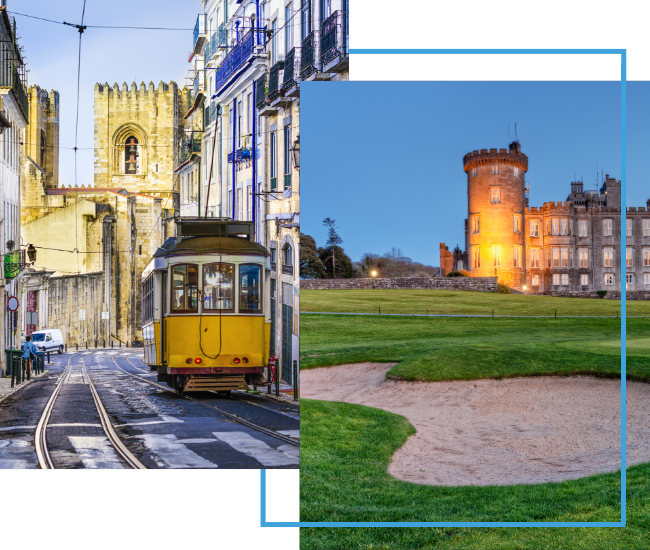 FX Excursions
FX Excursions offers the chance for once-in-a-lifetime experiences in destinations around the world.
Explore Excursions
If fabulous food and beverages are a must-have for any weekend getaway, then look no further than the City of Brotherly Love. Whether your palate has a penchant for vibrant Latin American fare or cozy French cuisine, whether you're an oenophile looking to swirl, sniff and sip your way around the globe or you'd rather sample farm-to-glass cocktails, Philly's got it all this fall. (With the exception of Bolo, which is a short taxi or Uber ride away and definitely worth the trip, the rest of these spots are all within walking distance of each other.)
Sponsored Content
The Global Business Travel Association (GBTA) believes business travel is a fundamental force for good and brings the industry together to connect, innovate and set new standards. With members from across the globe, GBTA engages the many voices of business travel to build a collective future, providing a platform for buyers and suppliers to come together, connect with peers, grow their network and shape the future of the industry.
From Santoríni to Dubai to New York, some hotels just have that "it" factor that draws visitors far and wide. For some hotels it's their proximity to popular landmarks and attractions, for others it's their amenities. But these hotels have something few can claim: a true room with a view.