Granted, its name may be a little bit misleading, but Greenland's dramatic landscape stands as a top contender for bucket list travel. Remote and exotic, the country particularly appeals to adventure enthusiasts looking for unique nature experiences. Though you won't find any highways, a transportation network operated by multiple tour outfitters utilizing boats, helicopters and small planes links the country's small towns and remote settlements.
If you've seen the 2003 Ben Stiller film The Secret Life of Walter Mitty, you'll have a sense of the environment (though jumping into the sea from a helicopter a la Stiller's character isn't required). Whether you choose summer's midnight sun, wintertime's Aurora Borealis, dog sledding or taking in views of the star-filled heavens, Baltic Travel Company can assist with planning and implementing an itinerary.
Marvel at Ilulissat Ice Fjord, which moves at a fairly steady pace of 62 feet each day (the sound of the moving ice can often be heard), and embark on a northern lights safari in an area near Ilulissat, a place still blissfully free of artificial lights that might muddle the experience.
Visitors can literally dip into nature at the hot spring baths in Uunartoq while icebergs float by in a deep fjord only a few yards away. Icebergs are also a theme during a Uunartoq boat excursion, which brings travelers up close to the icebergs in the fjord. In fact, getting out on the water is a must, especially during times when some of the 15 magnificent species of whales (including beluga, narwhal and bow-head whales) are visible in the icy waters.
How to get there? Multiple cruise lines offer routes taking in the splendor of Greenland. Commercial flights from Reykjavik, Iceland, and Copenhagen, Denmark, are available via Icelandair and Air Greenland.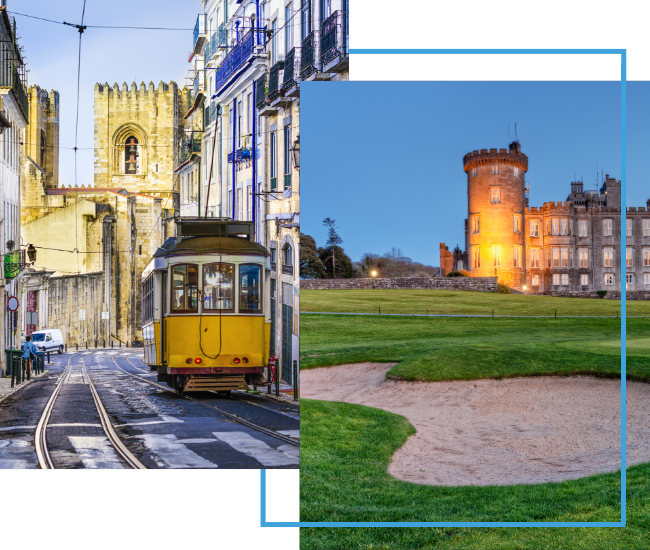 FX Excursions
FX Excursions offers the chance for once-in-a-lifetime experiences in destinations around the world.
Explore Excursions
It's time to start dreaming of your next trip. Here's some destination inspiration for you. Take a visual journey through these U.S. Christmas markets with us.
Sponsored Content
Filled with hidden treasures waiting to be discovered, Seoul invites travelers to unearth its many gems, and Seoul Tourism Organization is here to help travelers do just that. Through thoughtfully created initiatives like the Theme Tourism County Competition, Seoul Tourism Organization works closely with local districts to identify and showcase what makes each district unique and charming in all seasons.
As another phenomenal year of travel comes to an end, it's time, as always, for Global Traveler to celebrate and award those who do it best as we announce the 2023 winners of the GT Tested Reader Survey awards. But that's not the only cause for celebration here: We've hit another major milestone, as this marks our 20th year honoring the best of the best inn world of travel!