Name: Evan Fazio
Title: General manager
Company, city: City Winery and City Vineyard; New York, New York
Number of employees: 250
Recent project: City Winery at Rockefeller Center, City Winery at Pier 57
First job: Steakhouse busboy at age 14
Little-known fact about you: I play bass in a Beatles tribute jam band.
YOUR BUSINESS
What innovations/initiatives do you foresee in the industry over the next years? The service industry constantly evolves, and the marketplace bustles with innovative ideas. Unfortunately, many recent innovations have been more transactional than relational, usually some kind of technological advantage in order to maximize cover counts and squeeze more dollars out of diners. People appreciate expediency, but they don't want to feel like just another data point. The best initiatives revolve around getting to know your guests and making them feel special. That's hardly a new concept, but it will always be the most important one when it comes to any service-driven business.
Best career advice you've received: Approach the hospitality business like a swinging pendulum. Sometimes it swings toward the hospitality side, sometimes it swings back to the business side. Both elements deserve equal time and constant attention, though you always have to know which side is the most important focus at any given stage in the life of the business.
What advice would you give someone starting out in the field? It's all about great recovery efforts. Nobody is perfect, and everyone makes mistakes. How you recover from mistakes sets you apart from the rest. Never take half measures when addressing something that's gone wrong. Those are the moments you can shine the brightest and be most creative, making lasting impressions on your guests, your staff, your peers and your superiors.
AS A TRAVELER
Favorite travel memory or story: In Florence, Italy, my wife and I participated in a cooking class, making pasta from scratch, learning about fresh, local ingredients and working closely with a talented chef. A lot of love went into this beautiful eggplant ravioli dish. We sat to eat in a gorgeous old wine cellar, and the first bites were incredible; we were so happy with how delicious everything turned out. Just then, my wife felt our baby girl kick for the first time! Turns out the little one really liked Italian food. One travel tip you cannot live without: Be flexible and patient. There's bound to be unpredictable challenges out of your control. Keep calm and know eventually you'll get to your destination.
Best advice for business travelers: Always carve out time to stay connected with family.
ABOUT YOUR BRAND
Tell our readers about the inspiration and concept be- hind City Vineyard. City Vineyard is the first spinoff concept by City Winery. Our founder, Michael Dorf, wanted to create a destination different from the music venue and urban winery model of other City Winery locations. With an elevated seafood-centric menu, fresh wine on tap, outdoor riverfront Wine Garden and Rooftop Lounge, and one-of-a-kind views of lower Manhattan, City Vineyard has become a drinking and dining staple for NYC locals and out-of-town travelers alike.
What can we expect from City Vineyard in 2020? Our goal at City Vineyard is to continue to be the best destination for every occasion … whether it's an elegant meal in our Wine Garden patio or a marriage proposal on our Rooftop at sunset, from corporate meetings to romantic dream weddings. Visitors can cool off in summer with a glass of frosé or warm up in winter with a mug of mulled wine. And while City Vineyard is a great place to bring your kids, in 2020 it'll be even better with the finishing of Pier 26 Park outside our back patio. From November to March we host an intimate concert series called "Voices on the Hudson." The thing that won't ever change, however, is our guests can expect the most from us: sincere service and hospitality from the heart, and wine … lots and lots of wine.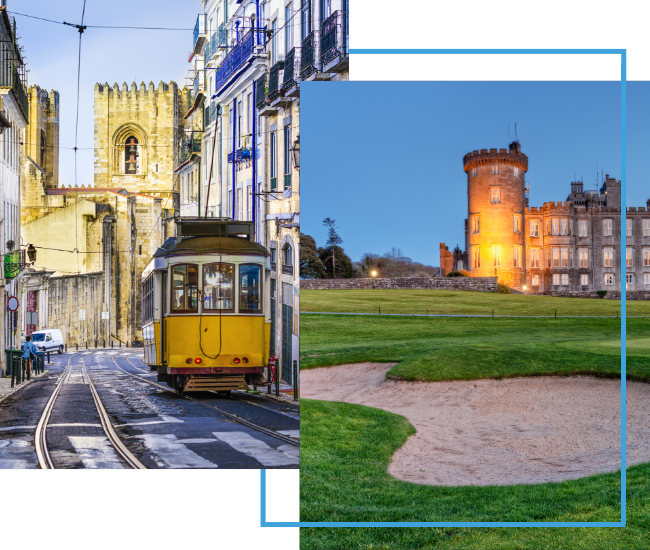 FX Excursions
FX Excursions offers the chance for once-in-a-lifetime experiences in destinations around the world.
Explore Excursions
Less than five years ago the world's first hybrid cruise ship, Hurtigruten Expeditions' MS Roald Amundsen, set sail for Antarctica in November 2019 with 450 passengers. The battery-hybrid-powered ship, named for the first man to cross the continent and reach the South Pole, was built specifically for voyages in polar waters. Its battery-hybrid power reduces the ship's consumption and CO2 emissions by 20 percent compared to equally sized ships.
Sponsored Content
Don't risk losing all the money you've spent if you must cancel your trip at the last minute. Allianz Travel Insurance can give you:
A few months ago, I flew Polaris business class on a United flight from Dulles (IAD) to Paris (CDG). It was only when I got to my hotel in Paris I realized that I didn't have my iPad or its bag or accessories. Since I had been working on it in the restaurant in the Polaris lounge and then went directly to the gate, I knew I either left it propped up on my table when I packed up or in my business-class seat. But what was the best method to alert the airline about my careless mishap and (hopefully) retrieve it? With spotty data and WiFi, searching for information on my phone was frustrating and slow. Here's what I learned from the anxiety-inducing experience (and unexpected ending) about what to do if you leave something behind on your flight: