Ecuador is home to several active volcanoes, providing a rare opportunity to see their fascinating beauty and majestic fires. Listed below are the most active volcanoes in Ecuador, all of them offering unique hiking experiences:
Cotopaxi
Cotopaxi is one of the highest active volcanoes in the world, standing at an elevation of 19,347 feet. It is located in Cotopaxi National Park and has a distinct conical shape. Cotopaxi is known for its frequent eruptions. Mountain climbers with experience will find Cotopaxi to be an intriguing challenge. Its slopes can only be climbed with the proper ascending techniques, physical fitness and acclimatization. Ascent to the peak requires negotiating treacherous terrain, including crevasses, steep ice and snow. A satisfying experience and broad perspective of the surrounding Andean scenery are provided by reaching the peak.
Tungurahua
Tungurahua is another well-known active volcano in Ecuador situated in the Cordillera Central range. Called the "Throat of Fire," the volcano rises to 16,480 feet. Since 1999, Tungurahua has been erupting, with its most notable eruptions taking place in 2006, 2010 and 2014. Tungurahua draws daring tourists and environment lovers despite its volcanic activities. Visitors may see the volcano's activity from a safe distance by hiking to overlooks close to the volcano. The surrounding village of Baos provides a variety of outdoor activities, like hiking, mountain biking and hot spring bathing, and serves as a starting point for exploring the area.
Chimborazo
The massive and well-known Chimborazo volcano is in Ecuador's central region. Not only is it one of the tallest peaks in the nation, but it is also one of the most recognizable and impressive mountains globally. Chimborazo, which is 20,564 feet tall, is renowned for its glaciated slopes and constantly snow-capped top. Glaciers cover the mountain's highest levels, creating a stunning ice and white scene. The Veintimilla, Politécnica and Whymper glaciers are among Chimborazo's most famous glaciers. The volcano can be seen as far away as Guayaquil on a clear day.
Sangay
Known for its constant eruption, Sangay, at 17,159 feet, is the southernmost volcano in Ecuador. Its surface is located between the Andes and the Amazon. Legend has it, the natives of the area witnessed its violent explosions and, for this reason, they baptized it with the name Sangay, which means to scare.
Cayambe
At 18,996 feet above sea level is one of the three summits of Cayambe, the third-highest snow-capped peak in Ecuador and one of the few volcanoes crossed by the equinoctial line (the great circle on the celestial sphere midway between the celestial poles). El Cayambe is an ideal destination for lovers of adventure and adrenaline, and reaching its peaks requires great physical preparation since you must cross glaciers, sandbank and rocks.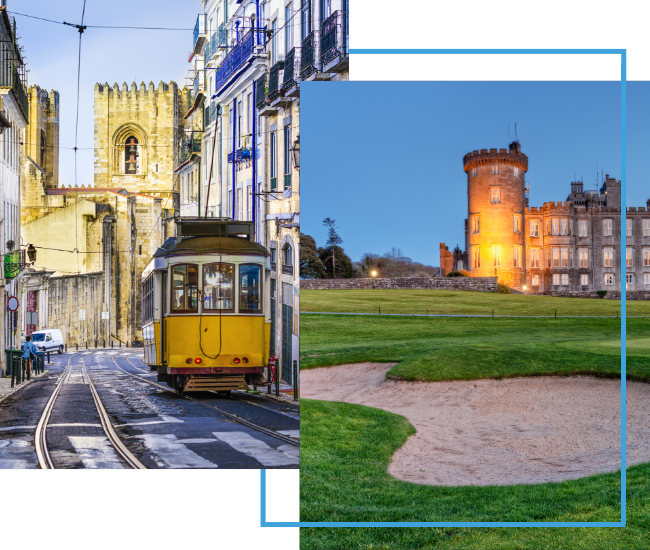 FX Excursions
FX Excursions offers the chance for once-in-a-lifetime experiences in destinations around the world.
Explore Excursions
More than 22 million visitors pour into Bangkok each year, adding to the roughly 11 million residents of the Thai capital famous for its bustling streets. Packed with food carts, markets and cultural spectacles, life in Bangkok is unusually defined by its vibrant street scene, both day and night. That means you don't necessarily need a solid plan when heading out on any given evening.
Sponsored Content
Are you looking to enhance your business trip with a little leisure? Look no further than Portugal, a country renowned for its captivating blend of history, culture and natural beauty. And with TAP Air Portugal, you can effortlessly transform your business trip into an unforgettable bleisure adventure. Discover why Portugal and TAP Air Portugal are the perfect combination for an enriching and rejuvenating experience.
As another phenomenal year of travel comes to an end, it's time, as always, for Global Traveler to celebrate and award those who do it best as we announce the 2023 winners of the GT Tested Reader Survey awards. But that's not the only cause for celebration here: We've hit another major milestone, as this marks our 20th year honoring the best of the best inn world of travel!