Because San Diego was the site of California's first permanent Spanish settlement, it has been called the birthplace of California. This is where in 1769 Father Junipero Serra came to establish the first of a chain of 21 missions that would eventually stretch from San Diego to Sonoma.
The mission and presidio were built on a hillside overlooking what is today Old Town San Diego. In the 1820s, a small Mexican community sprang up on the land below the mission. By 1835, it had become El Pueblo de San Diego, and in 1846 an American flag was raised.
In 1969, San Diego Old Town State Historic Park was established to preserve the heritage of the 1821–1872 period. In addition to historic buildings, which include San Diego's first one-room schoolhouse, the park has a main plaza, museums, living history demonstrations and plenty of restaurants and places to buy Mexican clothes, hats and souvenirs.
Just up the hill from Old Town is Heritage Park, where a few Victorian houses have been relocated and beautifully restored, including the Whaley House, said by some to be one of the most haunted houses in the United States.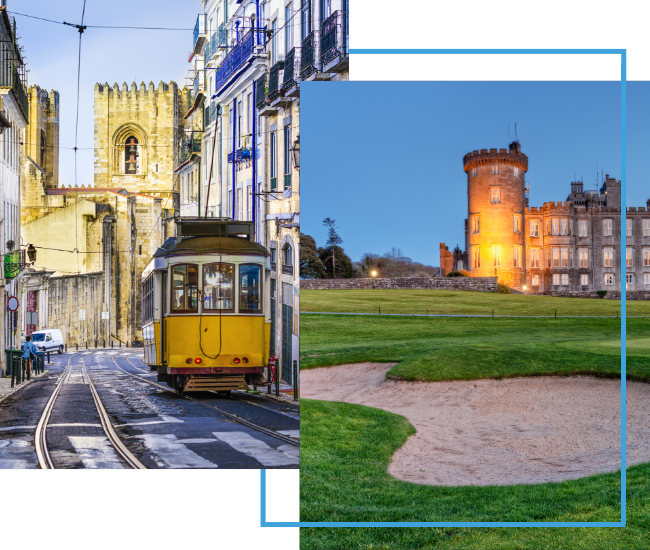 FX Excursions
FX Excursions offers the chance for once-in-a-lifetime experiences in destinations around the world.
Explore Excursions
More than 22 million visitors pour into Bangkok each year, adding to the roughly 11 million residents of the Thai capital famous for its bustling streets. Packed with food carts, markets and cultural spectacles, life in Bangkok is unusually defined by its vibrant street scene, both day and night. That means you don't necessarily need a solid plan when heading out on any given evening.
Sponsored Content
Exclusive Sailing with Global Traveler
As first-time restaurateurs, but with plenty of hospitality-related experience, Ria and Kevol (Kev) Graham were not entirely comfortable opening their first restaurant in the Brooklyn neighborhood of Williamsburg, where several upscale restaurants and 5-star hotel dining is just a block away. And to make matters worse, they opened in July 2020, when New York City was in the middle of the COVID-19 pandemic.