Ten years ago, I received a phone call that changed my life. For a dozen years, I had been happily pursuing a freelance writing career, specializing in travel, when Fran Gallagher invited me to join him on the adventure that would become Global Traveler.
It's been a fun ride. That's not to say there haven't been bumps and detours along the way. In the early days, the editorial staff consisted of, well, me. I remember late nights spent sitting on my office floor surrounded by printouts of pages thinking, "This will never be done," then reveling in the sense of accomplishment when each issue came to life as a magazine I could hold in my hands. A desperate almost-on-deadline search for a journalist who had been to Jeddah led me to Richard Newton. One of our top writers, Richard has been with us since our second issue.
Milestones of note include a growing editorial staff resulting in our team today — Tracey Cullen, Janice Hecht, Kimberly Krol and Patricia Vanikiotis — all of whom have been with Global Traveler for more than half our first decade. Along the way, we increased our frequency from 10 to 12 times per year and, in 2013, broke out special issues that increased our annual count to 15. We changed our trim size and debuted sophisticated new covers. With the exception of Antarctica, our prolific writers have reported from every continent on Earth.
We introduced our weekly e-newsletter eFlyer USA and followed a few years later with eFlyer Asia. In January, we debuted China Global Traveler. Globaltravelerusa.com has grown from a simple portal showcasing our print content to a stand-alone online publication.
Looking back, I could go on and on about our accomplishments and achievements, but it's time to look forward to the next decade. Please join us. Our next adventure is just beginning.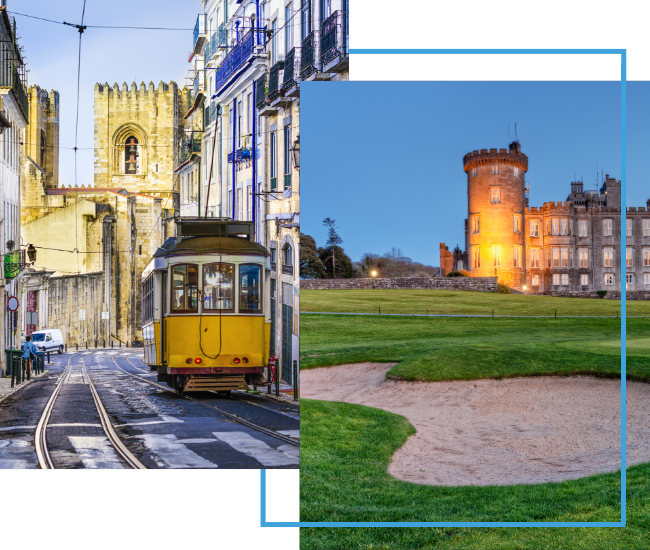 FX Excursions
FX Excursions offers the chance for once-in-a-lifetime experiences in destinations around the world.
Explore Excursions
Like other Angelenos working in the entertainment industry, Sacramento-native Brian Rodda found himself pivoting toward a new career during the pandemic. Prior to the lockdown, he worked in entertainment public relations, hosted a Hollywood red carpet web series and owned a marketing consultancy. When he was in Carmel riding out the situation, a friend encouraged him to take on a new real-life role as a culinary tour guide in the fashionable resort town as travel slowly returned.
Sponsored Content
Learning more about our readers' travel habits and preferences ensures Global Traveler delivers the content you desire. As the travel industry has adapted and changed over the last few years, it's more important than ever to connect. To best meet your short- and long-term travel content needs, please help us!
Red Savannah launched a new series called In the Footsteps of…, which debuts itineraries of well-known figures, the first being Coco Chanel. As Chanel No. 5 celebrates its 102nd anniversary this year, the travel company invites fashion lovers, history enthusiasts and admirers of Coco Chanel to experience the new itinerary, In the Footsteps of Coco Chanel. The experience allows travelers to step into the remarkable life of one of most iconic figures in the fashion world.