Name: Deborah Flint
Title: Chief executive officer
Company, city: Los Angeles World Airports; Los Angeles, California Number of employees: 3,700
Recent project: We painstakingly removed a pedestrian bridge to pave the way for our Automated People Mover and we broke ground on our Consolidated Rent-A-Car facility.
First job: I was an ice cream server at the Sweet Stop, but I actually lost money because of all the ice cream my little sister ate.
Little-known fact about you: I'm the biggest Golden State Warriors fan in Los Angeles.
YOUR BUSINESS
What innovations/initiatives do you foresee in the industry over the next years? The future is the smart airport, where technology and travel intertwine. Developments will include biometric boarding, facial recognition during boarding and more. With biometrics, we boarded an Airbus A380 in 20 minutes. Travelers want to know and control their experience, and we've thus far seen a positive reaction to biometric testing.
Best career advice you've received: Be the best version of yourself you can be. When I started in this business, men were the standard in charge (and, frankly, they still are), so I learned to demonstrate why I should be in the room.
What advice would you give someone starting out in the field? Be flexible. They are likely already flexible individuals, or they wouldn't have chosen this field. Be a sponge, open to everything.
AS A TRAVELER
Favorite travel memory or story: As a teenager, we were returning from a trip to Africa and transited through Amsterdam Schiphol Airport, where I realized just how amazing an airport could be. It served as lifelong inspiration.
One travel tip you cannot live without: Travel looking good — you don't have to be dressed up, but you should look nice. On Fashion Fridays, we highlight the best-dressed airport passengers on our @FlyLAXAirport Instagram page.
Best advice for business travelers: Go to the airport early. Airports of today enable you to do more, and you should enjoy the experience.
ABOUT YOUR BRAND
Los Angeles World Airports recently broke ground on an Automated People Mover to connect travelers directly to terminals. Tell us about this historic project. We're anticipating a mid-2023 opening for the Automated People Mover, which will radically transform the airport experience. It will reduce traffic and, when our Intermodal Center opens and rental cars are all located in one place, our airport will offer more mobility choices. There's a tax measure to invest in rail across Los Angeles, and gates opening in our Tom Bradley international terminal will create smart concourses in mid-2020. With the World Cup in 2026 and the 2028 Olympics coming to Los Angeles, LAX will be showcased to the world.
How do you incorporate the spirit and culture of Los Angeles into the airport? As the entertainment capital of the world, our Grammy exhibition highlights that status. LA Originals in Terminal 1 is a hip, local brand with an airport outpost, and proceeds from the store benefit the Downtown Women's Shelter. Our 100 Percent LA selfie walls are created by local artists.
What are your favorite amenities in the airport? A new Shop & Dine capability allows passengers to pre-order food through the website. This will expand to include more retail and dining spaces, and it allows for customization for our travelers. The flylax.com web- site offers real-time traffic and parking information.
Finnair recently launched direct service from LAX; what other new routes can travelers expect? Air Italy recently launched service to Milan. LAX is the epicenter for Pacific culture, and airlines would like to get more routes to Asia in place here; airlines with service to Vietnam and India want to come to Los Angeles.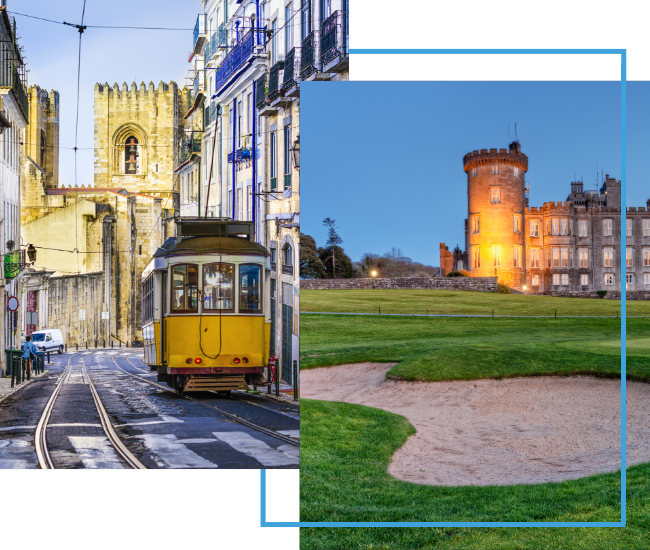 FX Excursions
FX Excursions offers the chance for once-in-a-lifetime experiences in destinations around the world.
Explore Excursions
Less than five years ago the world's first hybrid cruise ship, Hurtigruten Expeditions' MS Roald Amundsen, set sail for Antarctica in November 2019 with 450 passengers. The battery-hybrid-powered ship, named for the first man to cross the continent and reach the South Pole, was built specifically for voyages in polar waters. Its battery-hybrid power reduces the ship's consumption and CO2 emissions by 20 percent compared to equally sized ships.
Sponsored Content
Don't risk losing all the money you've spent if you must cancel your trip at the last minute. Allianz Travel Insurance can give you:
A few months ago, I flew Polaris business class on a United flight from Dulles (IAD) to Paris (CDG). It was only when I got to my hotel in Paris I realized that I didn't have my iPad or its bag or accessories. Since I had been working on it in the restaurant in the Polaris lounge and then went directly to the gate, I knew I either left it propped up on my table when I packed up or in my business-class seat. But what was the best method to alert the airline about my careless mishap and (hopefully) retrieve it? With spotty data and WiFi, searching for information on my phone was frustrating and slow. Here's what I learned from the anxiety-inducing experience (and unexpected ending) about what to do if you leave something behind on your flight: