Name: David C. Marr
Title: Senior vice president, brand management, global brand leader, Tribute Portfolio and Sheraton Hotels & Resorts
Company, city: Starwood Hotels & Resorts; Stamford, Conn.
Number of employees: 180,000 employees
Recent project: We recently launched Tribute Portfolio, Starwood Hotels & Resorts' 10th brand.
First job: My first job was as a banquet houseman at a hotel in New Hampshire.
Little-known fact about you: I enjoy attending trapeze school. I also love drawing.
Your Business
Essential business philosophy: I base one of my essential business philosophies on the motto, "Half of life is showing up." Show up for people when they need you, and show up to events when your schedule is crazy … you will always be glad you did, regardless of how difficult it might have been to make it happen.
Best way to keep a competitive edge: Keep your energy up by staying fit and surround yourself with positive people who laugh a lot and make you smile during both the good and bad days.
Yardstick of success: People who worked on my team getting promoted and moving into bigger roles
David C. Marr as a Traveler
What is the most important item you take when traveling? Running shoes
How do you spend your time on board? Thinking about what I need to do on the trip and writing some emails
What is your favorite restaurant in the world? Charisma Restaurant at the Hotel Mystique in Santoríni, Greece
What is your favorite destination in the world? Machu Picchu
About Tribute Portfolio and Sheraton Hotels and Resorts
Starwood recently announced The Tribute Portfolio. What was the catalyst and inspiration behind the launch?
In October 2014 a conversation about independent urban and resort hotels' ever-growing popularity was the inspiration for the brand. Starwood was well-known for its nine brands, but as we talked to SPG guests, we found they were staying in these types of hotels when in destinations not served by one of Starwood's nine brands. We also talked with independent hoteliers.
With The Tribute Portfolio, which is by and for our SPG members, hence the name "Tribute," it is important for us to work with owners who have a clear vision. They are creating a brand resonating with the community, and our involvement is putting the SPG stamp on the property. We give hoteliers design freedom and have no hard brand standards but clear operating standards. Independent hotels around the world are playing to very broad audiences.
Tell our readers about the first Tribute Portfolio hotels and what makes them unique.
The properties are located in both urban and resort markets and have a local feel. The first Tribute Portfolio hotel was the Royal Palm South Beach Miami, located on the infamous South Beach and adjacent to some of the city's luxury shopping. We also recently announced two hotels on the U.S. West Coast: Riviera Palm Springs and Avenue of the Arts Costa Mesa. And we have expanded internationally with the Great Northern Hotel in London, U.K., and The Kiroro in Hokkaido, Japan. Future locations include Coral Gables, Fla.; Asheville, N.C.; and Fort Lauderdale, Fla. Each property has its own story, and that's what makes them stand out.
What are the long-term plans for the brand?
Tribute Portfolio will be a global brand, with plans for Paris, Milan, Amsterdam, Singapore and more. We have eight hotels currently signed, making us very close to our goal of 10 hotels by April 2016. Our goal by 2020 is 100 hotels, with 70 open and operating and 30 in development. The independent-minded owner combined with the power of Starwood has the potential to spawn great brands. I always say, two good ideas equal one great idea.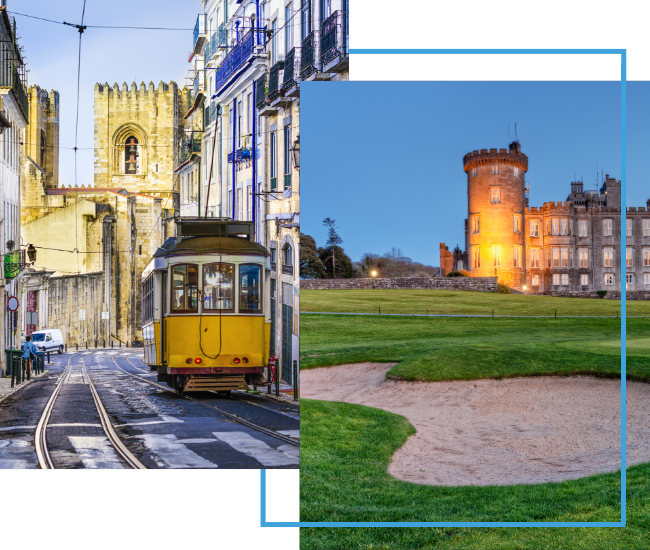 FX Excursions
FX Excursions offers the chance for once-in-a-lifetime experiences in destinations around the world.
Explore Excursions
The Perelman Performing Arts Center (PAC NYC), the cultural cornerstone and final public element of the World Trade Center site, opened this September.  The new performing arts center in Lower Manhattan provides a dynamic home for the arts, serving audiences and creators through flexible venues enabling the facility to embrace wide-ranging artistic programs.
Sponsored Content
United Airlines is in the midst of a major initiative to modernize its fleet over the next several years. After first announcing the plan in 2021, planes fitted with United's signature interior are finally beginning to appear across the airline's narrowbody fleet of Boeing and Airbus planes. United flyers are sure to notice these enhancements from the moment they step on board: Each new or updated plane sports remodeled seats, seatback entertainment screens for everyone, Bluetooth connectivity and more, all adding up to a better experience on every journey.
Whether you call secondhand fashion treasure troves "thrift stores," "fripperies," "charity shops," "vintage boutiques" or something else, shifting the paradigm from "old clothes" to "new finds," you may find the best, most conversation-starting souvenirs inside these shops and neighborhoods located in the world's most fashionable cities and a few unexpected places.