As an attendee of the IPW convention, I was excited to spend several days in Orlando speaking with airline groups, hotel companies and destination marketing organizations from around the world. Thanks to some last-minute maneuvering, I was able to stay at Cabana Bay Resort, the same hotel several international journalists were enjoying as well.
Built in 2014 to look like a classic Florida beach resort from the 1950s and 60s, Cabana Bay causes guests to feel like they've just experienced a giant leap back in time. From the Mid-Century Modern room décor with splashy beach details to the Zest soap and Alberto VO5 shampoo/conditioner in each hotel bathroom, Cabana Bay goes the extra mile to deliver an authentically retro experience.
I was in room 5145 within The Continental wing and as soon as I entered, I immediately felt as if I'd entered a time warp! Rather than the typical neutral palate found in most hotel rooms, this room was decorated in bright teal and orange with hints of avocado green. The bedspread offered a groovy pattern of intertwining ovals, and the mid-mod sconces were soft white cylinders with a single strip of chrome squeezing the top quarter almost like a tube of toothpaste. Throwback furniture pieces completed the look, including painted dresser drawers with no hardware, and two neon green shell chairs with wire bases, flanking a small white tulip table.
Outside the room, the retro theme continued around the hotel's two pools, the family dining room and the colorful, open-air lobby. The resort also features a bowling alley and arcade room, along with two large screens rolling video of California's surfing culture, Woody the Woodpecker cereal commercials, and anything else you remember when color TV first arrived on the scene.
Each day I walked the resort, I noticed the pools were packed, the children were happy and the adults were kicking back, enjoying beverages in beach chairs under large umbrellas. In retrospect, perhaps my time at Cabana Bay was a simple reminder: When it comes to vacations, the more things change, the more they sometimes stay the same after all.
6550 Adventure Way
Orlando, FL 32819
tel 407 503 4000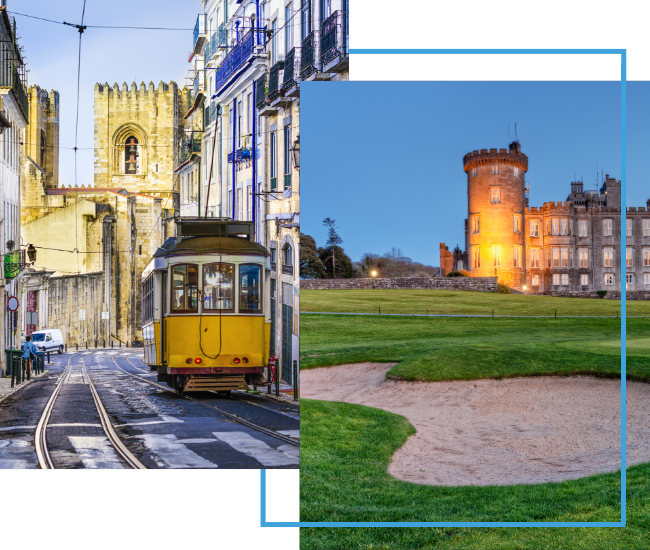 FX Excursions
FX Excursions offers the chance for once-in-a-lifetime experiences in destinations around the world.
Explore Excursions
In addition to intimate settings, smaller staff-to-passenger ratios, and personalized food and beverage options, river cruises have the advantage of providing a deeper dive into a region's culture, food and history. The Rhine, Rhône and Danube in Europe and the Mississippi River and St. Lawrence in North America have much to offer travelers with their itineraries, tying together beloved cities and lesser-known destinations along their routes.
Sponsored Content
The Global Business Travel Association (GBTA) believes business travel is a fundamental force for good and brings the industry together to connect, innovate and set new standards. With members from across the globe, GBTA engages the many voices of business travel to build a collective future, providing a platform for buyers and suppliers to come together, connect with peers, grow their network and shape the future of the industry.
With the holidays right around the corner, travelers are preparing for holiday travels. For those looking for a last-minute getaway filled with holiday cheer, consider Croatia. With a variety of winter activities perfect for travelers and locals alike, the Christmas countdown in Croatia is in full swing. Leading up to Christmas, Advent in Croatia makes it even more worth your while to visit the country with free winter incentives. If you plan on visiting Croatia, here are five cities going all out for the holiday season: