How Will Finnair's New Brand Launch Change The Vision Of The Airline?
One of my first priorities at Finnair was to help formulate Finnair's "Vision 2020." Two goals emerged: Make Finnair the No. 1 airline in our home market in terms of airline size, quality and financial health; and make it the most desired option for travelers between Europe and Asia, and possibly North America and Asia. Through our long-term strategy of operational efficiency, reliability, innovation and distinctly personal service, I am optimistic that we will attain these goals.
We also felt the need to update our visual and service identity, which highlights the unique success factors that set Finnair apart in the international arena: quality, freshness and creativity. We promise our customers that Finnair is "designed for you."
What Advantages Are There For Business Travelers Flying Finnair?
With the ideal geographic position of Helsinki, we offer the shortest and quickest connections between major Asian and European cities — a smart choice in terms of time and money saved and from an environmental perspective. For travelers from New York (daily service) and Toronto (five flights per week in summer), Finnair is a great alternative to get to more than 50 European cities; flying via Helsinki, travelers can bypass congested European airports.
Passengers also love our modern fleet. On our long-haul flights to New York this summer, and on our Asian flights, business class boasts full flat-bed seats that take traveling in comfort to a whole new level. Business travelers enjoy elegant European in-flight meal service and award-winning wines as well as the Finnair Lounge & Spa at Helsinki International Airport. Our membership in the oneworld alliance is also invaluable to business travelers.
What Are Your Expectations For Finnair's Growth In The Asian Markets?
In line with our vision and growing demand, we are increasing the number of flights to Asia and opening routes to new destinations. We just increased our direct flights to Delhi to daily service, and last year added direct flights to Osaka, Seoul and Nagoya. We will open a direct route to Singapore in May and increase flights to Hong Kong in June. By this summer, Finnair will offer a record 74 flights per week to 10 Asian cities via Helsinki.
Expansion into Asia is also good news for the North American market, especially since Finnair will extend its codeshare cooperation with American Airlines later this year; American will begin non-stop flights from Chicago to Helsinki and beyond, allowing access to 43 additional destinations in North America. Already, American Airlines flies in codeshare cooperation with Finnair to, among other destinations, Boston; Washington, D.C.; Seattle; San Francisco; Los Angeles and Miami; and, in Europe, to London, Paris and Frankfurt.
Tell Our Readers About Your Career.
Before joining Finnair last year, I held executive positions with Nokia in Asia, North America and Europe. I believe in managing by developing human resources, building and fostering economic health and practicing strategic evaluation methods. An open, innovative and reliable workforce ultimately means more satisfied Finnair customers — and that is the top priority.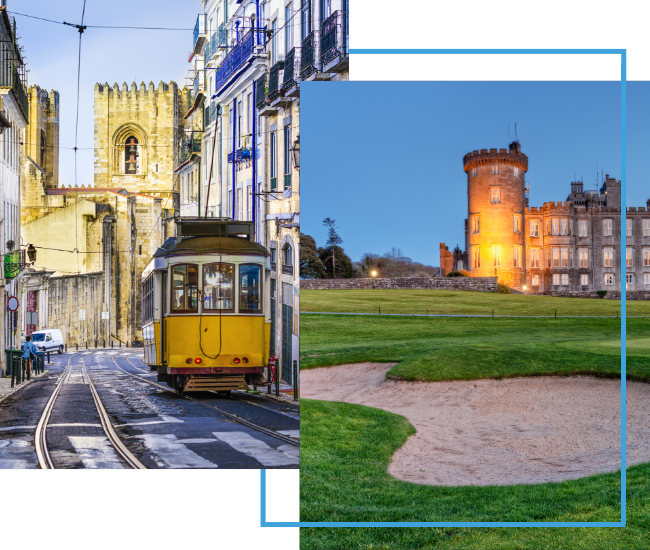 FX Excursions
FX Excursions offers the chance for once-in-a-lifetime experiences in destinations around the world.
Explore Excursions
The Perelman Performing Arts Center (PAC NYC), the cultural cornerstone and final public element of the World Trade Center site, opened this September.  The new performing arts center in Lower Manhattan provides a dynamic home for the arts, serving audiences and creators through flexible venues enabling the facility to embrace wide-ranging artistic programs.
Sponsored Content
Nashville's once-modest skyline continues to evolve as its luxury market grows. Lavish hotel properties are added to the landscape while acclaimed chefs stake claim in the robust culinary scene and premier cultural offerings round out the city's repertoire.
Whether you call secondhand fashion treasure troves "thrift stores," "fripperies," "charity shops," "vintage boutiques" or something else, shifting the paradigm from "old clothes" to "new finds," you may find the best, most conversation-starting souvenirs inside these shops and neighborhoods located in the world's most fashionable cities and a few unexpected places.