Until Aug. 21, catch the museum premier of Bonnie Lautenberg: Art Meets Hollywood at Boca Raton Museum of Art. After learning one of the large-scale red paintings created by artist Lucio Fontana was the result of his viewing of the 1964 film Red Desert (directed by Michelangelo Antonioni), Lautenberg set out to discover other instances where filmmakers and artists knowingly — or perhaps unknowingly — had an effect on one another's work.
"Throughout art history, artists have always been influenced by some force going on in the world around them," said Lautenberg. "I started thinking about how artists who work in different art forms might have influenced each other. I decided to explore how one art form can influence another."
This series of digital collages showcase 28 diptychs in which the photographer paired scenes from famous films with works of art that originated in the same year as one another. The series begins in 1928 and ends in 2020, with thought-provoking match ups such as a still from the 2016 film Hidden Figures (20th Century Studios) juxtaposed with Mark Bradford's painting Tomorrow is Another Day; and Georgia O'Keeffe's painting Jimson Weed/White Flower No. 1 with a still from the 1932 film Grand Hotel (Metro-Goldwyn Mayer) featuring Greta Garbo in a white tulle dress.
The Lautenberg exhibition runs concurrently at Boca Raton Museum of Art with another nod to films and artmaking, Art of the Hollywood Backdrop: Cinema's Creative Legacy.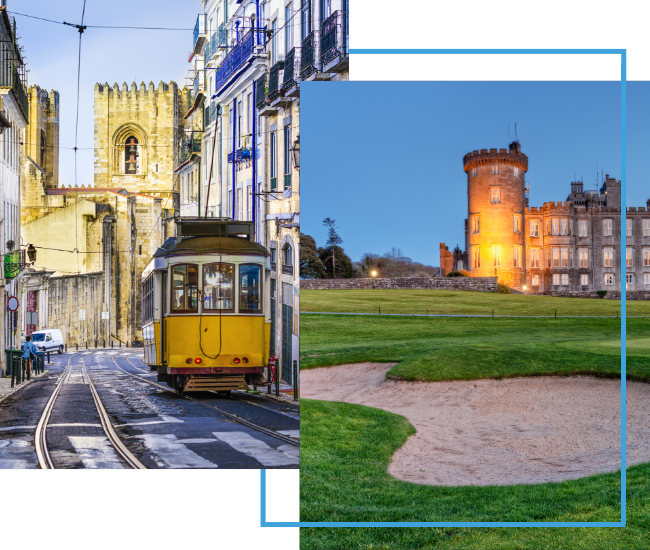 FX Excursions
FX Excursions offers the chance for once-in-a-lifetime experiences in destinations around the world.
Explore Excursions
While the 372-passenger Viking Polaris expedition ship, launched in September 2022, falls midway in size between Viking Cruises' intimate river cruise ships and large-scale ocean ships, it is operated with the same attention to detail and personalized service.
Sponsored Content
Exclusive Sailing with Global Traveler