This summer, during a trip to London and Birmingham to visit some friends, I made a quick detour when I hit the familiar Tottenham Court Road to stop by Florida State University's London campus.
Back in 2019, I spent a semester studying in London, and I never knew how much five months could change my life. Florida State University is one of a few American universities that actually owns property in London, and this property was more than just your average set of buildings. Located on Great Russell Street, just two blocks from the British Museum, the London flats and classrooms sit in a series of 17th-century buildings.
These were all once homes to people over the years, but after FSU acquired the property, these homes were converted into classrooms and dorms. In the main entrance, though, you'll still see remnants of the past with the grand staircase of dark wood, a chandelier and a painted ceiling two stories up.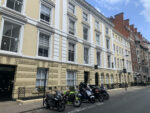 It was a very nostalgic moment for me visiting the site, as I have some of my best memories not only from college but also from life in these flats. Some of my best classes were held in both the classrooms and on the streets of London, and I made some amazing friends during my time in the city. I took a public speaking class in London, which I thought would only require me to give speeches to my classmates, but my Irish professor threw us out into the streets of London to give speeches to tourists and locals alike, a once-terrifying concept that truly transformed me.
Studying in London has made me want to live in London ever since, and I hope to do that someday, for it truly is a one-of-a-kind city steeped in history. There's never a dull day in the city.
And for those with kids about to head off to college, I strongly encourage them to take that opportunity to study abroad; it's a once-in-a-lifetime experience.
— Aoife O'Riordan, associate editor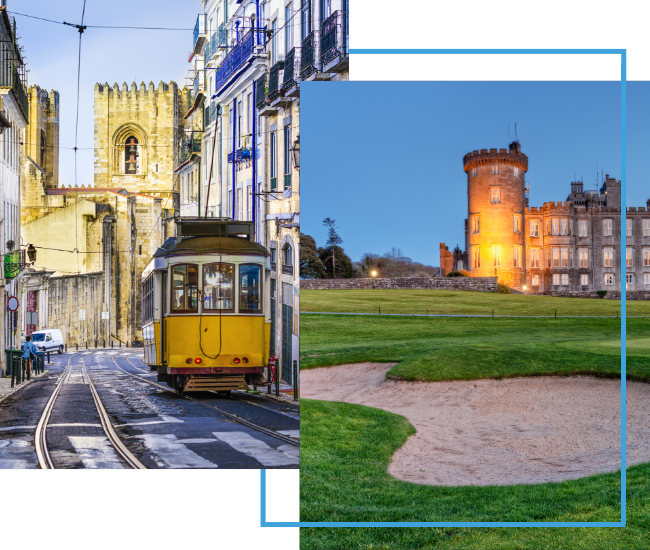 FX Excursions
FX Excursions offers the chance for once-in-a-lifetime experiences in destinations around the world.
Explore Excursions
The Perelman Performing Arts Center (PAC NYC), the cultural cornerstone and final public element of the World Trade Center site, opened this September.  The new performing arts center in Lower Manhattan provides a dynamic home for the arts, serving audiences and creators through flexible venues enabling the facility to embrace wide-ranging artistic programs.
Sponsored Content
Many small- and medium-sized businesses face time and budget constraints when organizing corporate hotel travel for employees. To address this problem, IHG® Business Edge emerged as a cost-free business travel solution for small- to medium-sized enterprises, offering travel managers exclusive access to enticing perks, handpicked educational resources and comprehensive company travel metrics. IHG Business Edge connects our loyal customers to our portfolio of 5,800 hotels and resorts across 18 brands in more than 100 countries.
Whether you call secondhand fashion treasure troves "thrift stores," "fripperies," "charity shops," "vintage boutiques" or something else, shifting the paradigm from "old clothes" to "new finds," you may find the best, most conversation-starting souvenirs inside these shops and neighborhoods located in the world's most fashionable cities and a few unexpected places.