The Skokie Park District presented a Thin Ice Ensemble Production of The Importance of Being Earnest this weekend. Always in the mood for a grand farce, I took in Saturday night's performance.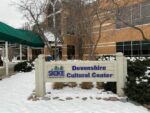 First performed in 1895, The Importance of Being Earnest: A Trivial Comedy for Serious People is a farcical comedic play by Oscar Wilde. The production focuses on Jack and Algernon, who both pose as Ernest, to woo their loves and escape other social obligations. The chaos that ensues is worthy of a 1970s television sitcom.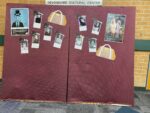 All of the characters are dragged into lies and explanations in and out of other lies. There's no shame if you get confused in the tangled web the "bunburying" creates. Algernon defines bunburying as creating an elaborate deception which allows one to misbehave while appearing to be a solid person.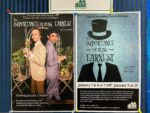 Thin Ice Theater Company is comprised of home-schooled students. Grade school, middle school and high school are the three age groups of performers. We were impressed by the performances of the young thespians.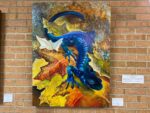 The Importance of Being Earnest was performed at Devonshire Playhouse, located inside the Devonshire Cultural Center, part of the Skokie Park District. Devonshire Playhouse hosts Devonshire dance productions and productions of Thin Ice Ensemble and E.D.G.E Theatre. While at the Devonshire Cultural Center, we checked out the beautiful artwork adorning the walls.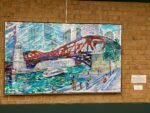 — John Wroblewski, online writer
FX Excursions
FX Excursions offers the chance for once-in-a-lifetime experiences in destinations around the world.
Manchester, a city already buzzing with energy, welcomes some exciting new additions, from boutique hotels to highly anticipated culinary destinations to historic venues. Plan a trip to Manchester to not only indulge in your favorite soccer team but also to enjoy delicious food, both charming and luxury accommodations, and lively events and venues.
Sponsored Content
Set on a seaside bluff overlooking Land's End in Cabo San Lucas, Vista Encantada Spa Resort & Residences is a Baja paradise specializing in serene vistas and impeccable hospitality, offering a Pacific coast lifestyle with authentic Mexican touches. Guests can now earn a fourth night free at the stunning resort, plus a $100 resort credit, when booking through March 20, for travel through June 15.
Porvoo, Finland, only an hour from Helsinki, is a medieval coastal town and a cultural haven, well known for its exciting culinary scene, colorful wooden houses and cafés. Here, you will discover the new Runo Porvoo Hotel, a family-owned landmark building and business blending Finnish traditions with contemporary Nordic design, world-class artwork and the rustic-meets-modern allure of American Shaker-style furnishings.