Thanksgiving kicked off the holiday season, and I couldn't be more excited. For Thanksgiving my family decided to have a laid-back holiday where we all wore pajamas. My mom's side of the family came over to my house for dinner and dessert.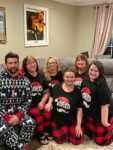 We also added a new tradition to Thanksgiving, and everyone participated in a White Elephant. Everyone was supposed to bring a $10 Christmas-themed gift. We all drew our numbers and picked gifts from a pile; and if we wanted to, we could steal an already opened gift from a number below us. Some of the gifts were a Christmas blanket, outdoor Christmas mat, Christmas decorations and more. I ended up with a mini Christmas tree-shaped cornhole, which I am so excited to play!
Although Thanksgiving has passed, I am looking forward to other holiday activities I have planned this season. As I am writing this, I am getting ready for a trip to New York with my family to see Wicked on Broadway. I have never seen the show before but have heard great things, so I'm excited. Although that's not a holiday show, we are going to Rockefeller Center to see the Christmas tree and other decorations.
This upcoming weekend, I am going to see The Nutcracker in Philadelphia with my cousin and some of our friends. We are also going to the Christmas Village in Center City, where a bunch of local vendors come to sell goods and products. The booths and all the surrounding areas are decorated with garlands and Christmas ornaments. There are also delicious treats and drinks!
I love this time of year and am excited to do all these Christmas activities.
— Mary Melnick, social media and editorial coordinator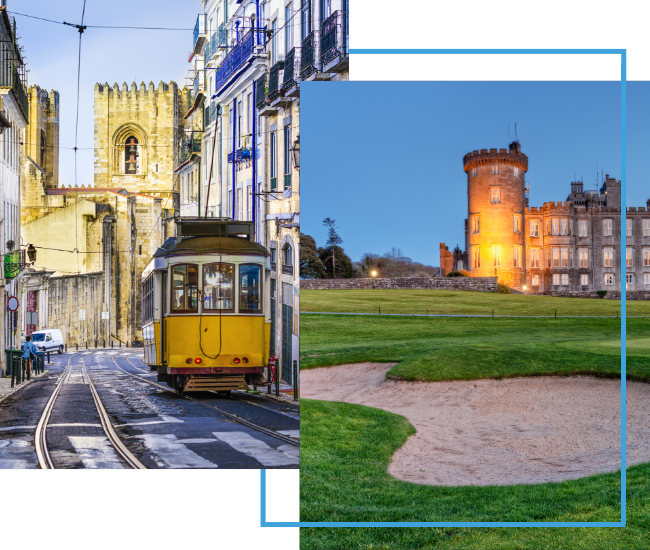 FX Excursions
FX Excursions offers the chance for once-in-a-lifetime experiences in destinations around the world.
Explore Excursions
Red Savannah launched a new series called In the Footsteps of…, which debuts itineraries of well-known figures, the first being Coco Chanel. As Chanel No. 5 celebrates its 102nd anniversary this year, the travel company invites fashion lovers, history enthusiasts and admirers of Coco Chanel to experience the new itinerary, In the Footsteps of Coco Chanel. The experience allows travelers to step into the remarkable life of one of most iconic figures in the fashion world.
Sponsored Content
Are you looking to enhance your business trip with a little leisure? Look no further than Portugal, a country renowned for its captivating blend of history, culture and natural beauty. And with TAP Air Portugal, you can effortlessly transform your business trip into an unforgettable bleisure adventure. Discover why Portugal and TAP Air Portugal are the perfect combination for an enriching and rejuvenating experience.
Mazatlán, Mexico, has long been an attractive home destination for Canadian and American retirees, but, in recent years, young, digital nomads have also discovered the charms of this coastal city, finding inexpensive accommodations, beautiful weather and plenty of bandwidth for working remotely. The laid-back beach scene definitely eases the transition of relocating to Mexico's West Coast.