Chicago-area native Haley Reinhart rose to fame after placing third on American Idol in 2011. Since then, she found success performing solo as well as with Scott Bradlee's Postmodern Jukebox. She sang for commercials and worked as a voice actor in the Netflix animated comedy F Is for Family. Last Sunday, Reinhart performed in front of her hometown crowd in Chicago's Park West.
Originally opened in 1916 as a vaudeville and movie theater, it was refurbished and reopened in 1977 as a music and special events venue. It holds up to 1,000 guests. The cushioned seats offer generous space and extreme comfort. Sight lines are great in this intimate setting.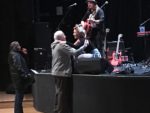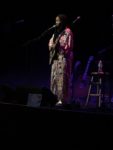 Reinhart treated her VIP guests to a couple songs in sound check. One very sweet moment was when she spotted her grandfather and called him to the stage to give him a big hug.
Jennah Bell warmed up the crowd with a soulful, smooth set. Performing solo, Bell and her guitar set the perfect mood for the evening.
When Reinhart took the stage, the crowd, including many of her relatives, erupted for the hometown performer. Reinhart delivered a nice mix of her older material while sprinkling in songs from Lo-Fi Soul.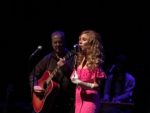 As usual, Haley's father Harry, who has his own band, joined Haley on stage for a couple songs. The elder Reinhart displayed his guitar chops and sang a bit, too. I think this is Haley's favorite part, as the love and respect between the two is visible.
Reinhart's Chicago shows are always special. They are like big family reunions. Even if you aren't related, you are treated as such. Her meet-and-greet is more personal and memorable than the usual.
My music tastes generally lean toward classic rock, but Reinhart is one of the few newer musicians I have on my playlist. I freely admit to being a "Halien," the term of endearment Reinhart uses to address her fans.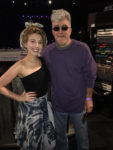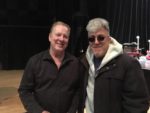 — John Wroblewski, online writer
FX Excursions
FX Excursions offers the chance for once-in-a-lifetime experiences in destinations around the world.
Galataport Istanbul, a new cruise and lifestyle destination on the Bosphorus in Istanbul, welcomed its first ship, SeaDream II, on Oct. 1. Approximately 150 passengers and crew from Bulgaria Varna arrived at 10 a.m. for a two-day homeport operation before continuing to Bulgaria Burgaz.
Sponsored Content
The Global Business Travel Association's (GBTA) Convention 2021 will be unlike any other convention before it, as we come together in person for the first time since the business travel industry drastically changed and look forward to rebuilding and reshaping the future. GBTA Convention 2021 will bring all of us together to learn from experts and each other, in-person at Orange County Convention Center in Orlando, Florida, Nov. 17–19. The safety of our attendees is our top priority. View health and safety protocols.
The countdown to Halloween weekend is on! Are you are still unsure about plans? Do you go to a house party? Stay in to hand out candy? Try something different this year and join Philadelphia's  The Mütter Museum at its 6th annual Mischief at The Mütter.