Artist Teresa Parod is beautifying Evanston, Illinois, in a unique way. Parod has filled the north suburb of Chicago with vibrant positive imagery, one garage door at a time.
A lifelong artist and an art history instructor at Oakton Community College, Parod was inspired by the work of artist José Fuster in Cuba, who "started making mosaics and sculptures in his yard and has taken over a once lackluster neighborhood, creating fantastic dreamscapes," according to Parod.
Although Parod didn't usually show her artwork publicly, a little prodding from her son prompted her to create a mural on the family garage door. "By working in alleys, I wanted to take an underused and sometimes ugly space and give it some life," Parod said.
It didn't take long for neighbors to express their appreciation for her work and to ask for her artistry on their garage doors. Soon, Parod's work spread from her alley to others throughout Evanston. Having completed 24 garage murals, Parod stated, "I have always had more ideas for art than I have time to do."
Parod only paints the murals when the temperature is above 50 degrees so the paint sets properly. Each mural takes between two and 12 days to complete. Upon accepting a request to paint a garage door, Parod has the homeowners to look at her website for ideas, unless they already have something in mind, and makes a sketch based on that. She only charges for materials because she sees her work as a neighborhood service.
Parod's husband, Bill, found a way to add to his wife's creations. He developed an app that incorporates reality scenes. One such put animated blackbirds flying on a dog mural. The app, which includes video, sound and design elements, is still a work in progress, but soon will be available for download.
Although the garage murals are her main focus, Parod has created other public art, including a Day of the Dead display. That started when her children were too old for her homemade costumes and morphed into full displays in her yard and neighbors' yards, too. Her other works include a mural made from Mardi Gras beads in New Orleans and an ongoing outdoor mosaic in Fusterlandia, a village near Havana, Cuba. "I am honored to have created a mosaic there," Parod said of her mosaic in Cuba. One closer to her home, but on the other side of Evanston, is an outdoor mural painted in memory of her late brother.
Using maps found on her website, I drove through Evanston because nothing compares to seeing the garage door scenes up close. They really make the alleys come alive. If I still owned a home, I'd beg Parod to work her magic on my garage.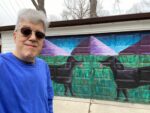 — John Wroblewski, online writer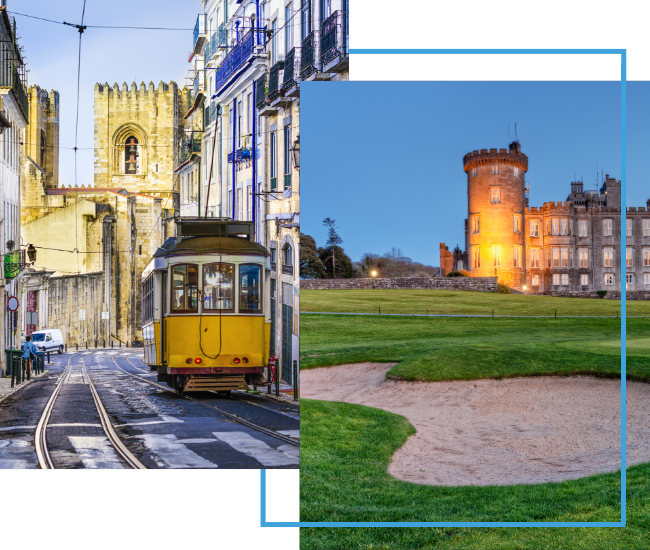 FX Excursions
FX Excursions offers the chance for once-in-a-lifetime experiences in destinations around the world.
Explore Excursions
Everyone loves a good Christmas tree, but these iconic hotels around the world take it one step further with designer-styled trees illuminating lobbies and public spaces, wowing all who enter. From Lela Rose to Louis Vuitton, don't miss these ultra-luxury trees redefining tree decorating as we know it.
Sponsored Content
Learning more about our readers' travel habits and preferences ensures Global Traveler delivers the content you desire. As the travel industry has adapted and changed over the last few years, it's more important than ever to connect. To best meet your short- and long-term travel content needs, please help us!
As another phenomenal year of travel comes to an end, it's time, as always, for Global Traveler to celebrate and award those who do it best as we announce the 2023 winners of the GT Tested Reader Survey awards. But that's not the only cause for celebration here: We've hit another major milestone, as this marks our 20th year honoring the best of the best inn world of travel!