Although I am more a fan of women's college basketball, I couldn't pass up attending the Big Ten Men's Basketball Tournament at United Center in Chicago. I was rooting for Northwestern, which finished in second place in the regular season, thus getting the No. 2 rank in the tourney.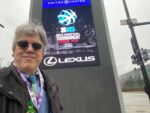 Debuting in 1998, the tourney was held at UC the first four years. Often considered the heart of the Big Ten, Chicago now has hosted the tourney 11 times.
The tourney started Wednesday with Ohio State beating Wisconsin. My incorrect prediction of the Badgers was not a good sign. By the end of Thursday's games, I was 2–4, although all four losses were upsets.
Despite being a Chicagoan, I'm not a fan of University of Illinois and was happy with its ouster. Unfortunately, No. 2 Northwestern, my favorite team in the tourney, lost to No. 10 Penn State on Friday. I did correctly predict the other five games leading into Sunday's title matchup between Penn State and Purdue.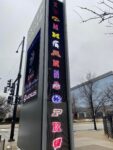 Sunday's capacity crowd was a bit more for Purdue, probably due to proximity. The game was a classic Big Ten battle with Purdue edging Penn State 67–65.
March Madness starts tomorrow, but my only rooting interest is Northwestern. While I will probably watch some games, I'm more looking forward to next Tuesday, the start of collegiate softball conference play.
— John Wroblewski, online writer
FX Excursions
FX Excursions offers the chance for once-in-a-lifetime experiences in destinations around the world.
With the start of spring, travelers have their choice of new design-centric boutique properties opening in the coming months. Check out these properties for travel inspiration.
Sponsored Content
FXExpress Traveler of the Year Contest 2023
Mendocino County is a self-contained universe of effortless, California-centric joy enveloped within the Redwood Forest National and State Parks, the rocky Pacific Coast and several prime wine production areas like Anderson Valley. If Highway 1 and Route 128 are the ribbons holding this package together, Elk Cove Inn & Spa can be considered the bow. Mendocino Coast's first vacation destination, established in 1968, is an ideal 16-room gateway to the destination.