This blog is an extension of my last blog and a continuation of my trip to Japan with my daughter, Tisha. After our time in Tokyo, we headed to historic Kyoto. We boarded the Shinkansen, a.k.a bullet train, from Shinagawa station in Tokyo. The trip from Tokyo to Kyoto usually takes about five hours by car but took slightly more than two hours on the Shinkansen. Fast is an understatement when describing the speed of the train. The highlight of the trip was viewing Mt. Fuji. It rose proudly and majestically over endless fields of rice as we zoomed by.
My first impression of Kyoto was it was just as sophisticated and modern as Tokyo. However, upon walking out of the train station, I immediately got a sense of old Japan. It was a nice blend of modern and traditional. As we ventured deeper into the heart of Kyoto, the more historic and ancient it became.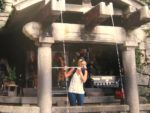 Kyoto is considered the cultural capital of Japan and a major tourist destination. It is home to numerous Buddhist temples, Shinto shrines, palaces and gardens, many listed collectively by UNESCO as World Heritage sites. Kyoto is also a center of higher learning. With its 2,000 religious places — 1,600 Buddhist temples and 400 Shinto shrines as well as palaces, gardens and architecture intact — it is one of the best-preserved cities in Japan. Among the most famous temples in Japan are Kiyomizu-dera, a magnificent wooden temple supported by pillars off the slope of a mountain; Kinkaku-Ji, the Temple of the Golden Pavilion; Ginkaku-Ji, the Temple of the Silver Pavilion; and Ryoan-Ji, famous for its rock garden. We spent the entire day visiting and marveling at these spiritual sites. Surrounding these temples are quaint villages with wonderful shops filled with local crafts and goods. Buildings and homes in these villages date back centuries.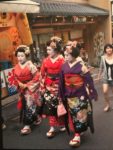 As we wandered through the village, we came across a group of young geishas. At first, we thought they were dressed for the benefit of the tourists but later learned they were actually going through geisha training. Yes, geishas still exist! Geisha are Japanese women who entertain through performing the ancient traditions of art, dance and singing and are distinctively characterized by wearing kimono and oshiroi makeup. Modern geisha still live in traditional geisha houses in Kyoto, particularly during their apprenticeship. Kyoto remains the best and most prestigious place to experience geisha. Our encounter with the geishas was an unexpected and educational treat.
A day in Kyoto is not only enlightening but also enriching to the soul. The mix of modern trappings and ancient traditions created a balance that worked perfectly. Our time spent exploring the temples, wandering the streets and absorbing the culture was such a spiritual experience. Our visit to Kyoto was like walking in the shadows of antiquity and being in the company of Japan's spirituality. Kyoto, it does the body good.
— Bill Lodzinski, director of sales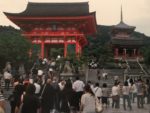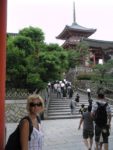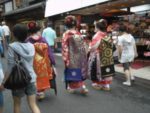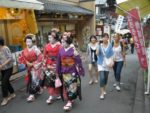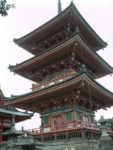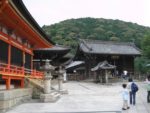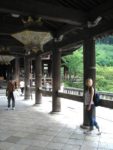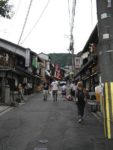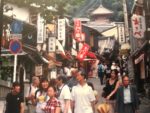 FX Excursions
FX Excursions offers the chance for once-in-a-lifetime experiences in destinations around the world.
Grand Hyatt Vail offers travelers an exciting lineup of experiences for winter 2022/2023. The property celebrates its 40th anniversary in conjunction with Vail Mountain's 60th anniversary this December.
Sponsored Content
Experience the beauty of Alaska and save 60 percent off cruise fares on your second and fourth guests. Plus, drinks, WiFi and tips are all included.
From Costa Mesa and Newport Beach to Corona Del Mar, Dana Point and Laguna Beach, there are no shortages of lavish hotels and full-service day spas spanning Orange County. Spa enthusiasts are spoiled for choice, with so many different flavors of high-end interiors, signature treatments, elaborate services, retail areas and, often, swanky snacks served in cafés and solariums.