With a population of more than 14 million, Tokyo is one of the largest and most densely populated cities in the world, considered one of the world's most important and powerful global cities. It is Japan's largest domestic and international hub for rail and ground. I was fortunate enough to visit this amazing city a few years ago. My journey started with my travel buddy and daughter, Tisha.
We booked a direct flight on Delta Air Lines from Atlanta's Hartfield-Jackson International Airport to Narita International Airport. The flight was 14 hours via the polar route. Not that we could see anything, but the thought of flying directly over the North Pole was cool.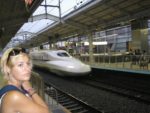 Upon arriving in Japan, we had to quickly get acclimated to the incredible transportation system. Before traveling to Japan, I suggest you purchase a Japan Rail Pass, which can only be purchased outside of Japan. The Japan Rail Pass is a pass for overseas visitors, sold by the Japan Railways Group, and is valid for travel on all major forms of transportation provided by the JR Group in Japan. The Rail Pass is designed to stimulate travel and tourism throughout the country. Rail is the primary mode of transportation in Tokyo, which has the most extensive urban railway network in the world and an equally extensive network of surface rails. The pass is a cost-effective must-have when traveling around Tokyo and the rest of the country. The city is comprised of large train stations or special wards that, for all intents and purposes, are small cities. Each ward's central point is the train station and is a specific district surrounded by shopping, dining and entertainment. For example, the Shibuya station was a heavilyy commercial and business district, Shinagawa a dining and lodging district, and Akihabara the electronics district. Our hotel was outside the Shinagawa station and was our jumping-off point to the city.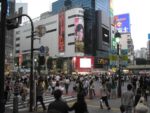 What's fascinating about Tokyo is how amazingly modern and advanced it is, yet it maintains its ancient and traditional character. Alongside gleaming modern skyscrapers were ancient temples that date back several hundred years. Steel and glass juxtaposed against forested parks and traditional gardens. Business people and young fashionistas walk alongside mothers in kimonos and Shinto priests. It is truly a sight to see.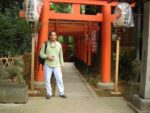 We spent several days visiting the various stations around Tokyo. The highlight for us was the massive Ueno Park in central Tokyo. Ueno Park is Tokyo's version of New York City's Central Park. It is the site of Japan's well-known Cherry Blossom Festival. The park is home to museums, temples, entertainment, gardens and amazing sculptures. One could spend a week there and not see everything it has to offer.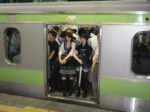 Tokyo is also the gateway to the rest of Japan, and the Shinkansen is what takes you there. The Shinkansen, colloquially known in English as the bullet train, is a network of high-speed railway lines in the country. Initially it was built to connect distant Japanese regions with Tokyo in order to aid economic growth and development. For visitors, it's a way to access the country quickly and efficiently. A ride in the Shinkansen is smooth, luxurious and a once-in-a-lifetime experience … and it is incredibly safe. Over the Shinkansen's 50-plus-year history carrying more than 5.3 billion passengers, there has been not a single passenger fatality or injury due to train accidents.
Tisha and I spent a week in Japan which, quite frankly, wasn't enough time. You really need a minimum of two weeks. However, in the short time we were there, we fell in love with its people, its traditions, its beauty and its culture. It has become one of my favorite destinations in the world. So if you are traveling to Japan, make sure you have your rail pass in hand, your sense of adventure engaged and your mind and spirit wide open.
— Bill Lodzinski, director of sales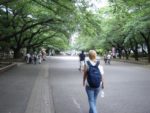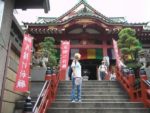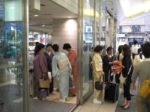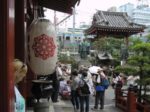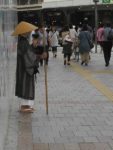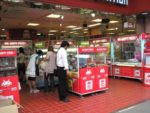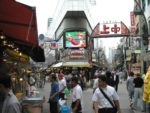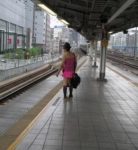 FX Excursions
FX Excursions offers the chance for once-in-a-lifetime experiences in destinations around the world.
Grand Hyatt Vail offers travelers an exciting lineup of experiences for winter 2022/2023. The property celebrates its 40th anniversary in conjunction with Vail Mountain's 60th anniversary this December.
Sponsored Content
Whether you prefer a villa on the beach or an ultra-luxe suite downtown, you'll find everything you're looking for in Los Cabos.
From Costa Mesa and Newport Beach to Corona Del Mar, Dana Point and Laguna Beach, there are no shortages of lavish hotels and full-service day spas spanning Orange County. Spa enthusiasts are spoiled for choice, with so many different flavors of high-end interiors, signature treatments, elaborate services, retail areas and, often, swanky snacks served in cafés and solariums.