When I was growing up, my siblings always reminded me they dreaded my birthday because it meant the end of summer and the start of a new school year. My birthday is Sept. 3 and typically falls somewhere within the Labor Day holiday weekend or sometimes right after — on the first day of school. I'll never forget the feeling of wanting an everlasting summer vacation while anxiously waiting for my birthday to arrive.
Now that we are all adults, I think everyone looks forward to the long holiday weekend, and we can all enjoy time together, reminiscing on the summer that is now behind us and awaiting autumn weather and football season.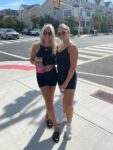 This year was especially exciting as my family filled our beach rental home to squeeze out every ounce of sunshine left in the summer 2022 season. We packed as many family members and friends as we could on beds and air mattresses for Labor Day weekend celebrations that would include a 25th birthday party for me, hosted by my mom and two sisters.
I celebrated with my best friend, Kennedy, who flew in from Nashville for the weekend; my family; boyfriend; and other friends that swung by for a cheers. The day was complete with hours spent on Margate Beach, followed by happy hour and a catered dinner from Barrels.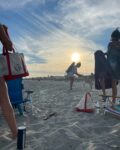 Sunday brought a lot of lying around for the group as we got ready to pack up the rental home that filled with sand trickled in from the beach and countless post-sun naps for two months. We took one last trip to the beach with our puppy, Kahlua, to say goodbye to the shoreline for the season. While I was very grateful to have had this place to escape to, I am very much looking forward to soup season and pulling out my biggest sweaters from storage.
— Haley Fogarty, advertising manager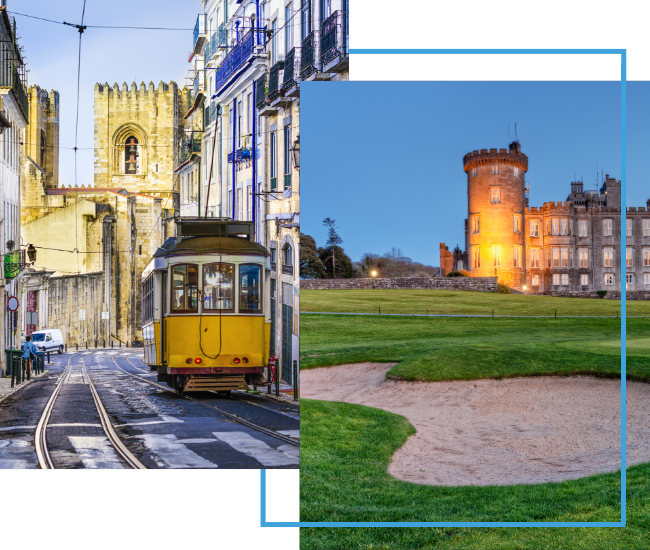 FX Excursions
FX Excursions offers the chance for once-in-a-lifetime experiences in destinations around the world.
Explore Excursions
Corsica with steep, gray cliffs overlooking the Mediterranean and sandy beaches attracting summer visitors, is a French-governed island sometimes confused with Sardinia and Sicily, Italian islands to the south. Fortunately, all three islands share the same love for good wine, food and sun-splashed beaches.
Sponsored Content
The Islands of Tahiti offer a range of captivating activities for travelers with diverse interests, from hiking to breathtaking waterfalls, riding horses on secluded beaches; swimming with sharks; or immersing in Polynesian culture through traditional dance, music and art. For watersports enthusiasts, the crystal-clear lagoons offer exhilarating experiences like surfing, kiteboarding and paddleboarding. And if you're looking to relax, the pristine beaches, overwater bungalows and tropical sun offer the perfect setting. With 118 islands and atolls to explore, island hopping is an excellent way to experience the full diversity of The Islands of Tahiti. With its blend of adventure, culture and relaxation, The Islands of Tahiti offer a truly unique travel experience.
If you're ready to do a little holiday catch-up with your besties, make a beeline for Conrad New York Downtown. The lobby metamorphosed into a holiday forest of heavenly scented, decorated Virginia Spruce trees. Make your first stop ATRIO Barista Station in the lobby for a complimentary hot spiced apple cider (until Dec. 3) or hot chocolate (Dec. 22­–24).