Name: Ayo Akinsete
Title: Managing director/vice president of operations
Company, city: Dream Hollywood; Los Angeles, California
Number of employees: 250
Recent project: Dream Hollywood
First job: Football player for West Ham United in the U.K.
Little-known fact about you: I love music; sometimes people call me a jukebox. I DJ as a hobby.
Your Business
What innovations/initiatives do you foresee in the industry over the next years? With recent findings about the impact of industries on the environment and the volatility in weather trends, I think we will see hotel companies truly establish their commitment to eco-friendly, sustainable methods of operating and building hotels. Companies will revisit the building materials and become more discerning about the amount of plastic used on property, finding options that don't compromise the guest experience. Luxury and sustainability are not mutually exclusive.
Best career advice you've received: If you make a mistake, quickly own it and apologize.
What advice would you give someone starting out in the field? Work harder than everyone, do the right thing and do the job you want to get before getting that job. Lastly, watch your peers and learn from their mistakes. This has always served me well.
Ayo Akinsete as a Traveler
Favorite travel memory or story: When I traveled to Positano with my wife this summer, surreal beauty surrounded us everywhere. Wander the narrow roads in this colorful vertical village lined with bougainvillea and lemon trees, and almost anywhere you stand you see the Tyrrhenian Sea. And I must mention the incredible food and Aperol spritzes.
One travel tip you cannot live without: Email the hotel directly for any needs; email the general manager if you can get the information. Typically, the best hotels try to be as accommodating as possible. We are here to serve, so why not reach out?
Best advice for business travelers: Get Global Entry and TSA PreCheck, and email your preferences. If you travel to the same city frequently, find a hotel you love and stay loyal. They will typically take great care of you: upgrades, early check-in, late check-out. If something goes wrong during your stay, speak with the GM. If you come to L.A., stay at Dream Hollywood.
About Dream Hollywood
Tell our readers about the philosophy of Dream Hotel Group. Selling hotel beds is secondary to what Dream really does. We sell an immersive experience that creates amazing memories for guests to share with other people. The onus is on us to give them a story worth telling. If we execute on part one, then the rooms sell as by-product. There are so many well-designed hotels, but many lack soul. Our staffs give our hotels a soul and personality; guests want to feel special and welcomed, something only great staff can provide. Our management serves our employees as well as our guests. If management prioritizes taking care of its employees, it becomes second nature to take good care of guests.
What can premium travelers expect from the hotel group in 2019? Dream Nashville opened in February in the city's historic Printers Alley. Beautifully designed by architects Meyer Davis Studio and developed by 4PANT LLC in partnership with Dream Hotel Group, Dream Nashville represents a driving force in the ongoing restoration and revitalization of downtown Nashville. The 168-room hotel features 21 suites and six experiential dining and nightlife venues, offering extensive programming for both hotel guests and locals.
Dream Hotel Group includes a number of brands. Tell us about each. Dream Hotel Group believes forward-thinking design, service and guest experiences should be available across all market segments.
Dream Hotels, our upper-upscale lifestyle brand, offers individually curated properties whose designs are informed by their locales through world-renowned architects and interior designers. The stay experience is well-suited to the discerning traveler who seeks comfort in a truly cosmopolitan atmosphere.
Time Hotels caters to a clientele looking for progressively designed spaces and forward-thinking dining options in centrally located cities. Boutique in ethos regardless of room count, Time Hotels delivers an evolved space between luxury and lifestyle, a streamlined approach to the upper-upscale segment.
The Chatwal offers bespoke experiences, impeccable world-class interiors, serene wellness components, the finest haute cuisine and wines, and a deep understanding of local cultures to provide highly personalized and distinguished 5-star luxury hospitality in the world's most desired locales.
Unscripted is a new hospitality concept for the progressive, creative traveler, focusing on smaller, secondary cities and emerging markets worldwide. Powered by a philosophy that travel should be an adventure and not a routine, Unscripted adapts to each location, offering beautifully designed, highly activated spaces that meet the needs of both its guests and its home cities.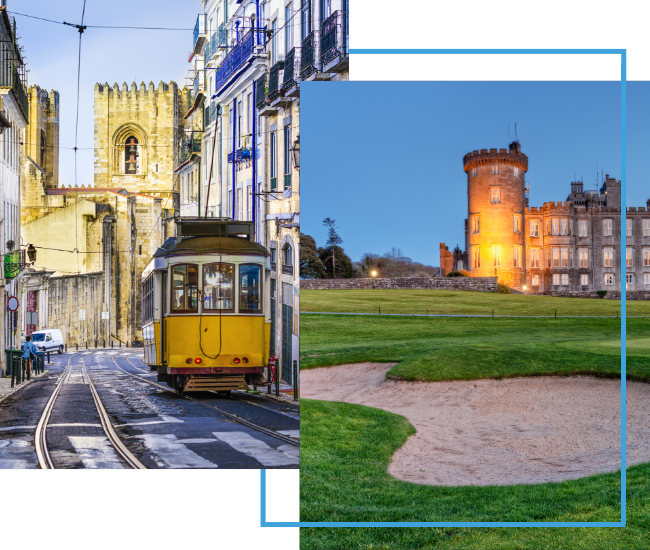 FX Excursions
FX Excursions offers the chance for once-in-a-lifetime experiences in destinations around the world.
Explore Excursions
Less than five years ago the world's first hybrid cruise ship, Hurtigruten Expeditions' MS Roald Amundsen, set sail for Antarctica in November 2019 with 450 passengers. The battery-hybrid-powered ship, named for the first man to cross the continent and reach the South Pole, was built specifically for voyages in polar waters. Its battery-hybrid power reduces the ship's consumption and CO2 emissions by 20 percent compared to equally sized ships.
Sponsored Content
IHG Hotels & Resorts is thrilled to announce the launch of a new mobile product feature for members: IHG Wi-Fi Auto Connect. This feature is now available exclusively in the IHG One Rewards mobile app for both iOS and Android users and will automatically connect IHG One Rewards members to WiFi upon arrival at more than 5,000 IHG hotels worldwide — no separate passwords or log-ins needed. This is in addition to the exciting benefits of being an IHG Business Edge member. IHG Business Edge provides small- and medium-sized businesses access to a user-friendly portal that displays comprehensive spending and savings data while providing the convenience of direct booking with a guaranteed discount.
A few months ago, I flew Polaris business class on a United flight from Dulles (IAD) to Paris (CDG). It was only when I got to my hotel in Paris I realized that I didn't have my iPad or its bag or accessories. Since I had been working on it in the restaurant in the Polaris lounge and then went directly to the gate, I knew I either left it propped up on my table when I packed up or in my business-class seat. But what was the best method to alert the airline about my careless mishap and (hopefully) retrieve it? With spotty data and WiFi, searching for information on my phone was frustrating and slow. Here's what I learned from the anxiety-inducing experience (and unexpected ending) about what to do if you leave something behind on your flight: