Zürich is a wonderful destination any time of the year — but for nature enthusiasts and food lovers, there's no better season than fall. There are around 70 parks and green spaces in the city, ranging from botanical gardens to landscaped museum parks, each providing its own unique kind of haven. Consider an afternoon visit to the Baroque Rechberg, located between Kunsthaus and Zurich University; the Old Botanical Garden and its medieval herb garden, an oasis dating back to 1837; or the expansive Rieterpark and its villa-turned-art museum. In fact, some of the older beech trees in Rieterpark are more than 150 years old.
Enjoy the cityscape and surrounding areas with activities including the Sauna Boat on Lake Zürich. The boat accommodates two–six people for four hours. Bring your own robes, slippers and drinks, or reserve them with the craft. No skipper's license is required, and you can do as many sauna-lake-dip circuits as you want, all while savoring splendid views of both the city and the Alps reaching into the heavens across the water.
Satisfy your appetite with fall's bounty of mushrooms, harvested from nearby urban forests. Delicacies such as porcini, puffball, Burgundy and parasol varieties can be enjoyed in a variety of ways, including everyone's favorite melted indulgence: fondue. And while fondue is served up in beloved local venues including the cozy, wood-beamed Walliser Kanne and Swiss Chuchi in elegant Hotel Adler, diners also have the option of experiencing a meal and city tour in the Fondue eTuk Tuk. Up to four passengers can share a bottle of white wine and a traditional Swiss cheese fondue service as drivers shows them the city's landmarks.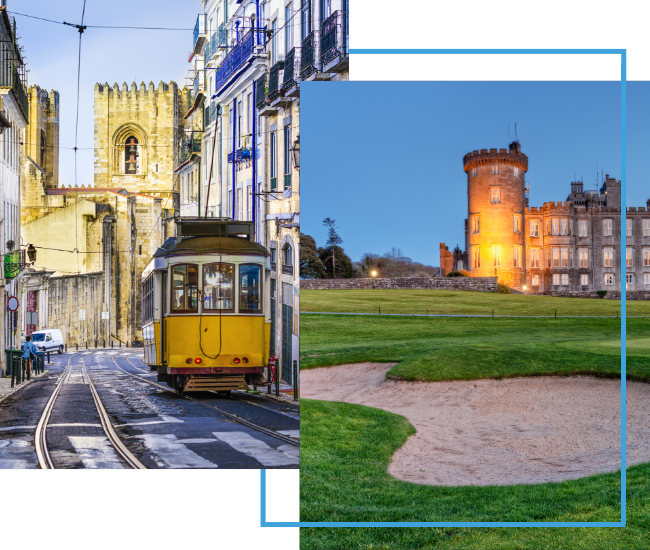 FX Excursions
FX Excursions offers the chance for once-in-a-lifetime experiences in destinations around the world.
Explore Excursions
It's time to start dreaming of your next trip. Here's some destination inspiration for you. Take a visual journey through these U.S. Christmas markets with us.
Sponsored Content
Filled with hidden treasures waiting to be discovered, Seoul invites travelers to unearth its many gems, and Seoul Tourism Organization is here to help travelers do just that. Through thoughtfully created initiatives like the Theme Tourism County Competition, Seoul Tourism Organization works closely with local districts to identify and showcase what makes each district unique and charming in all seasons.
As another phenomenal year of travel comes to an end, it's time, as always, for Global Traveler to celebrate and award those who do it best as we announce the 2023 winners of the GT Tested Reader Survey awards. But that's not the only cause for celebration here: We've hit another major milestone, as this marks our 20th year honoring the best of the best inn world of travel!