Plan a fall getaway to Zürich, Switzerland, and add these exciting activities to your list.
Zürich offers travelers autumnal specialties. Delight in a selection of seasonal mushrooms, including porcini, puffball and parasol varieties. These mushrooms are used in seasonal dishes as well as the traditional Swiss fondue at restaurants throughout the city during the fall. Explore the great outdoors in Zürich. Spend an afternoon on Lake Zurich on a sauna boat. If you're a land lover, explore the city's more than 70 parks and green spaces.
In its second year, Zurich Design Weeks takes place Aug. 31 –Sept. 19. Switzerland's largest design festival features special exhibitions, workshops and discussions from prominent brands and designers, held in studios and shops throughout the city.
Foodies, check out FOOD ZURICH, an 11-day food festival highlighting Zurich's culinary scene. Held Sept. 7–17, guests sample new and traditional Swiss dishes from established and up-and-coming chefs. More than 100 culinary events take place throughout the city, including cooking classes, workshops, tastings and food tours. This year's theme is Culinary Future, with a focus on health, wellbeing and sustainable food practices.
The fourth annual Digital Art Zurich will be held Oct. 19–29. Taking place at venues throughout the city, the festival presents works from international artists. The exhibitions, panels, talks, workshops and guided tours focus on the influence of digitalization in our everyday lives.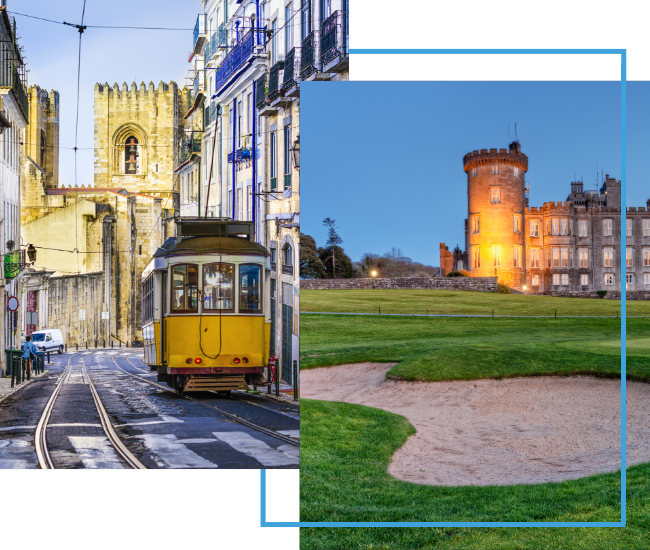 FX Excursions
FX Excursions offers the chance for once-in-a-lifetime experiences in destinations around the world.
Explore Excursions
As another phenomenal year of travel comes to an end, it's time, as always, for Global Traveler to celebrate and award those who do it best as we announce the 2023 winners of the GT Tested Reader Survey awards. But that's not the only cause for celebration here: We've hit another major milestone, as this marks our 20th year honoring the best of the best inn world of travel!
Sponsored Content
The Islands of Tahiti offer a range of captivating activities for travelers with diverse interests, from hiking to breathtaking waterfalls, riding horses on secluded beaches; swimming with sharks; or immersing in Polynesian culture through traditional dance, music and art. For watersports enthusiasts, the crystal-clear lagoons offer exhilarating experiences like surfing, kiteboarding and paddleboarding. And if you're looking to relax, the pristine beaches, overwater bungalows and tropical sun offer the perfect setting. With 118 islands and atolls to explore, island hopping is an excellent way to experience the full diversity of The Islands of Tahiti. With its blend of adventure, culture and relaxation, The Islands of Tahiti offer a truly unique travel experience.
The highly anticipated GT Tested Reader Survey has more reason to celebrate in 2024 than ever before. This year marks the 20th anniversary of our GT Tested Reader Survey awards, with many of the winning brands earning milestone accolades for years of dedicated and consistent service.