Name: Anthony Melchiorri
Title: Creator and host, Travel Channel's Hotel Impossible, and managing director and founder, Argeo Hospitality
Company, city: Argeo Hospitality; New York, N.Y.
Number of employees: It varies depending on the project, but we currently have seven.
Recent project: We're working on the Streamline Hotel in Daytona Beach, Fla., the home of NASCAR; we're infusing the history of the city back into the hotel. We're also working on two resorts in South America and Central America.
First job: At age 11, I was a paperboy in Sheepshead Bay, Brooklyn.
Little-known fact about you: I can juggle anything.
Your Business
What innovations/initiatives do you foresee in the industry over the next years? The home-sharing concept will come into our lives in a way we haven't even imagined. Whether it's partnerships with airlines or lifestyle brands aligning with companies such as Airbnb, guests will experience cities in a deeper way. Hotels' cookie-cutter concept didn't truly cater to guests and their needs. People in our industry finally realize hotels are homes and must adapt to a traveler, not vice versa.
What is the best career advice you've received? Do a bit more and you'll go a lot further.
What advice would you give someone starting out in the field? Don't complain because nobody cares. Just work hard. Everything is so transparent these days, and people think it's a quick rise to the top. Anyone who accomplished anything did so by outworking everyone around them.
Anthony Melchiorri as a Traveler
Favorite travel memory or story: I went to Rome with my brother for the first time and was told a couple of family members were having a small lunch for us at their apartment. As we entered, we saw more than 50 people crammed inside, thrilled to meet us. It was such a surreal moment.
One travel tip you cannot live without: Always email a passport copy to yourself. Also, when traveling with kids, be mindful their passports expire every five years.
Best advice for business travelers: I always carry duplicates of everything, including two wallets, each containing a driver's license, cash and credit cards
About Hotel Impossible and Argeo Hospitality
Tell our readers about Hotel Impossible and your experiences. The show was conceived with the idea of trying to teach people the hotel business. Now it's turned into saving people's financial futures. Unlike other businesses such as retail or restaurants where you make a revenue of $50,000–100,000, when it comes to hotels, millions of dollars are at stake. It becomes a desperate quest to save generational money. Some people invested everything they have into one hotel; and if they don't figure out an efficient business model quickly, they will incur debt the next generation will be responsible for. When I approach a hotel, it's my only priority because I have four days to turn it around and make a difference. We're currently on our eighth season, and one of my favorite parts is how real people open up their hearts and are so appreciative of our efforts.
What is included in the Hotel Guest's Bill of Rights? Whether a person stays in a 1-star or 5-star property, the Hotel Guest's Bill of Rights provides a framework of what every guest deserves: water, shelter, safety, security and food. In a highly competitive market, consumers will always have the edge, and a smart hotel will step up no matter what the request.
What are some tips for scoring hotel upgrades? Be nice and always compliment the front desk on the hotel's appearance. They're not looking for tips, but they deal with hundreds of people a day, so kindness works wonders. You could get an upgrade if you arrive later, unless it's peak season or rooms are sold out. At 11 p.m. the front desk agent is usually sitting with three or four empty seats. If you arrive early in the morning, the staff is still going through arrivals and requests, so you don't have as much of a chance of scoring that upgrade.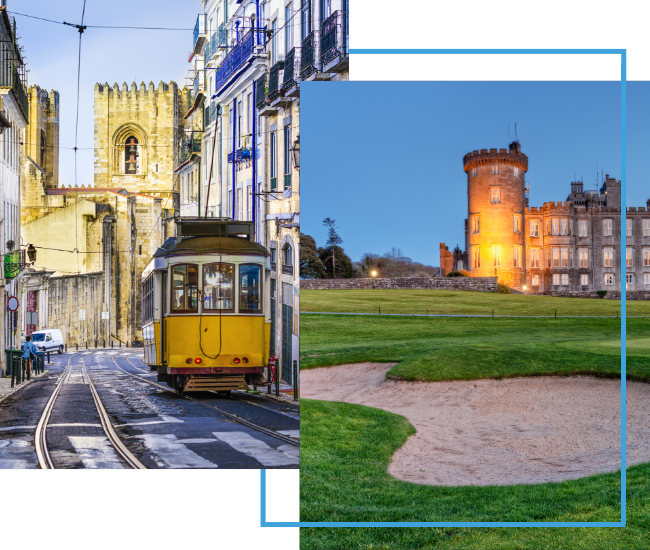 FX Excursions
FX Excursions offers the chance for once-in-a-lifetime experiences in destinations around the world.
Explore Excursions
Less than five years ago the world's first hybrid cruise ship, Hurtigruten Expeditions' MS Roald Amundsen, set sail for Antarctica in November 2019 with 450 passengers. The battery-hybrid-powered ship, named for the first man to cross the continent and reach the South Pole, was built specifically for voyages in polar waters. Its battery-hybrid power reduces the ship's consumption and CO2 emissions by 20 percent compared to equally sized ships.
Sponsored Content
IHG Hotels & Resorts is thrilled to announce the launch of a new mobile product feature for members: IHG Wi-Fi Auto Connect. This feature is now available exclusively in the IHG One Rewards mobile app for both iOS and Android users and will automatically connect IHG One Rewards members to WiFi upon arrival at more than 5,000 IHG hotels worldwide — no separate passwords or log-ins needed. This is in addition to the exciting benefits of being an IHG Business Edge member. IHG Business Edge provides small- and medium-sized businesses access to a user-friendly portal that displays comprehensive spending and savings data while providing the convenience of direct booking with a guaranteed discount.
A few months ago, I flew Polaris business class on a United flight from Dulles (IAD) to Paris (CDG). It was only when I got to my hotel in Paris I realized that I didn't have my iPad or its bag or accessories. Since I had been working on it in the restaurant in the Polaris lounge and then went directly to the gate, I knew I either left it propped up on my table when I packed up or in my business-class seat. But what was the best method to alert the airline about my careless mishap and (hopefully) retrieve it? With spotty data and WiFi, searching for information on my phone was frustrating and slow. Here's what I learned from the anxiety-inducing experience (and unexpected ending) about what to do if you leave something behind on your flight: