Private car pickup from the airport? Check! Butler service and nannies? Check! Restaurants presided over by celebrity chefs? Check! Posh accommodations with an aura of privacy? We have it. Upscale activities from scuba diving or skiing to golf and tennis? No problem. Welcome to the world of 5-star all-inclusive resorts.
"All-inclusives are a bang for your buck. You avoid sticker shock when you check out, and you have a great experience for your money," says Linda Scaperotto, director of marketing for the Palladium Hotel Group, summing up the reasons guests choose to stay at one of the company's aptly named Royal Suites.
"It's not a price thing," premium travelers tell Christopher Bush, executive vice president of The Canyon Group of Companies, which owns the Jean-Michel Cousteau Fiji Islands Resort and Dunton Hot Springs in Colorado. "We hear, 'We're not nickeled and dimed.'''
While the "Leave your wallet at home" philosophy has been around since the 1950s, it was primarily 2- to 4-star properties adopting the approach. Now, with a growing number of hoteliers creating 5-star all-inclusive resorts, affluent travelers are showing up in droves.
Xavier Mufraggi, CEO of Club Med North America, explains the expanding trend. "Guests really get the best of what they are looking for: a high level of service and the convenience." He says research now shows that "especially in the U.S. market, 60 percent of the wealthy and premium travelers would definitely go to an all-inclusive."
Why? "It's like being on a static cruise ship," says Bush. "It has everything you might want." Guests at Dunton Hot Springs, for example, pay one fee for an ultra-luxurious experience set in a restored ghost town in southwestern Colorado. While the outsides of the hand-hewn log cabins may look primitive, the insides are exquisitely furnished. In the winter, snowshoeing and cross-country skiing are among the daytime choices, followed by a soak in the hot springs and a gourmet meal. In the summer, it's hiking and exploring the surrounding mountains.
AS THE MARKET GROWS, different styles of 5-star all-inclusive resorts develop in terms of size, cost and audience. Today there are resorts (or sections within resorts) where only adults can stay while others offer activities to entice families, and at least two companies focus on romance for couples. Some "all-inclusive" rates only cover lodging, food and certain activities; rates at other resorts cover everything a traveler might want to do while on vacation, such as golf, skiing and scuba diving.
The size of the resort is important to many affluent travelers who demand to be treated as VIPs. Some of the largest resorts have 900 or more guestrooms or suites spread around several buildings, and everyone has access to all of the amenities and restaurants. Others are large but divide the property in sections, with special areas only for the most discriminating guests. This resort-within-a-resort concept gives premium guests privacy while they still have access to all of a large resort's amenities.
At the Grand Velas Riviera Maya, the Grand Class is an adults-only section (although teens are now allowed on certain floors) with ocean-view suites that may include a private plunge pool. This section has its own restaurant, bar and beach access. Two other sections at the resort — the oceanfront Ambassador family-friendly area and the Zen Grand Section, three-quarters of a mile from the beach but near a convention center — are open to all guests.
One of the lures at Sandals all-inclusive resorts is the inclusion of scuba diving and golf. You get those and more when visiting Saint Lucia and staying in the Millionaire Suites, which are the epitome of luxury at Sandals La Toc Golf Resort & Spa. Step outside the bedroom and cool off in the private infinity pool, or choose the whirlpool on the lower deck. Butler service, room service and private car transfers from the airport come with the suite.
The family-friendly Jean-Michel Cousteau Resort Fiji, which has a long list of awards, especially for scuba diving, offers both all-inclusive packages and à la carte pricing for diving and other activities. A Scuba & Rejuvenation package, for example, includes lodging, meals, several off-site excursions and diving.
Another trend among affluent travelers is health and wellness, according to Mufraggi. He says more wealthy people are showing up at Club Med for the sports and activities that come with the all-inclusive rate. "They used to come just to relax. What we see now with wealthy people is they want to go back not just with a nice tan but also to go back in shape. It's going to be a big game changer." A game changer, perhaps, but one that's in sync with Club Med's focus from the beginning. Today the company has 22 ski properties alone, including 20 in Europe and one each in China and Japan. Guests at Club Med Sandpiper in Florida have access to the Tennis and Golf Academies, where instructors are paid big bucks to teach players aspiring to go pro.
MOST PEOPLE KNOWLEDGEABLE about the all-inclusive resort movement agree the trend started in Majorca, Spain, when Gerald Blitz founded Club Med in 1950. He wanted to create a new style of vacation that included spending time outdoors playing active sports. The concept worked, so in 1955 a Club Med was opened in Tahiti in the South Pacific, soon followed by a Club Med in Leysin, Switzerland. By 1967, the first guests were returning with children, which led to the creation of Mini Club Med, a key component of today's properties. In 1989, Club Med 1, the first floating village on water, set sail. Today, Club Med 2 is a floating 5-star resort. Some 63 years later, Club Med has more than 80 resorts in 25 countries, all staying true to the original concept of offering all-inclusive vacations with lots of active sports and leisure activities.
The all-inclusive concept for romantic resorts popped up in Jamaica in 1978, when Couples Resorts founder Abe Issa decided to combine luxury, romance and value at Couples Ocho Rios. Gordon Stewart founded Sandals in 1981 when he took a property in Montego Bay and turned it into an all-inclusive resort designed for twosomes.
Around 2004 and 2005, several companies started rebranding some of their all-inclusive resorts as properties designed to appeal to upscale travelers. The resorts were remodeled to create more luxurious accommodations with private pools, butler service and other amenities affluent travelers were willing to pay for without batting an eye. Lots of restaurants were added — as many as 11 at one Sandals — with some overseen by celebrity chefs.
Club Med made a big change around 2004. According to Mufraggi, the company was already closing many of the 2-star properties and reducing the number of 3-star properties in North America, turning the business toward 4- and 5-star resorts. "The move was dictated by profitability and by customer expectation," he says. "It was a business reality to either go midscale and value for the money, or go for a more upscale clientele and get a much better margin."
TRAVELERS WHO PREFER small boutique properties have interesting choices spread around the globe. Many of these resorts are tucked into the wilderness, on private islands or in the middle of a jungle, and the accommodations stretch from tents to thatched-roof cottages to luxurious suites set on hillsides. Some of the packages at these properties have the customary all-inclusive components while others include activities such as safari drives, scuba diving, deep-sea fishing, rock climbing and other outdoor adventures.
Tierra Patagonia Hotel & Spa is an award-winning design hotel situated so guests look out over Lake Sarmiento and the mountains in Torres del Paine National Park in Chile, a UNESCO World Biosphere Reserve. Excursions include treks, horse rides, scenic trips and bicycle rides.
At Curtain Bluff in Antigua, a 72-room boutique property where the guest return rate tops 60 percent, the fully inclusive tariff includes scuba diving, deep-sea fishing and tennis. The resort sits on a promontory that juts into the sea between two beautiful beaches.
You'll get turn-down service in your tent at Clayoquot Wilderness Resort, a seaplane ride from Vancouver, British Columbia. It comes along with an en suite bathroom with a heated floor and indoor/outdoor shower in 12 of the 20 tents, gourmet meals and alcoholic beverages. But most of the guests come for the personalized guided adventures, from fishing and bear watching to rock climbing and surfing.
Guests at Lupita Island stay in 11 thatched-roof cottages or two family cottages that overlook Tanzania's Lake Tanganyika, the longest and second-deepest lake in the world. Hiding away here includes full board, visiting local villages, some water sports and other excursions.
While safari lodges in Africa aren't marketed as all-inclusives, the reality is that many properties include everything from food and accommodations to safari drives. Several companies go far beyond the basics. The Singita Lodges, for example, offer game-rich settings where guests stay in luxurious suites strung out on hillsides or private cottages overlooking grasslands or rivers where elephants and other animals come to drink. (Having a lion sleep near your doorstep or a monkey knocking at your window is a thrill.) Everything is included, except French Champagne and spa treatments.
Once the Forbes family private retreat, today Laucala Island is a hideaway where guests expect, and get, over-the-top luxury and service. Everything — from play on the 18-hole championship golf course to scuba diving coral-rich reefs, a spa treatment and horseback riding on the beach led by a horse whisperer — is included. Guests stay in 25 villas, elegant versions of traditional Fiji dwellings, spread around the 3,200-acre property. Residences come with a nanny, a chauffeur and food and beverage service.
Winter and summer sports in the Adirondack Mountains are open to guests at The Point, a small but ultra-high-end property in upstate New York. The lodge and guest cabins maintain the aura created by William Avery Rockefeller when he built this estate as his family's private home a century ago. Twin Farms in Vermont is another intimate, low-key and exclusive hideaway whose name doesn't begin to hint at the property's luxury.
THE PALLADIUM HOTEL GROUP, based in Spain, is one of the companies that took a resort-within-a-resort approach to offer discriminating travelers pure opulence. "We found we had a traveler who was looking for a bit more luxury, adult-only, and something more peaceful," says Linda Scaperotto, Palladium's marketing director. That's when the hotel group created the three adult-only Royal Suites sections tucked into large Palladium resorts.
"We don't have an all-inclusive feel," she says about the Royal Suites. Each offers a level of privacy and VIP service far beyond what guests in the rest of the resort receive. At the Royal Suites Turquesa by Palladium in Punta Cana, guests have a variety of suites to choose from, butler service, two restaurants, four bars, seven swimming pools and a private beach section for their exclusive use. Guests also have unlimited access to the wide array of services available at any of the three resorts located in the 5-star tourist complex: Grand Palladium Palace Resort Spa & Casino, Grand Palladium Punta Cana Resort & Spa and Grand Palladium Bávaro Resort & Spa.
The Royal Suites Yucatán by Palladium, set in a private area within the Grand Palladium Resorts of the Mayan Riviera, and The Royal Suites Punta de Mita by Palladium at the Palladium Vallarta Resort & Spa in Puerto Vallarta are run in a similar manner. Guests at both also have unlimited access to the array of activities and services of the full resorts.
Club Med also offers this style of experience, which the company calls 5-Trident Luxury Spaces, in private areas at several 4-Trident resorts. At the Club Med in Val d'Isère, France, affluent skiers opt for a suite in Le Refuge, the 5-Trident Luxury Space, when they want to ski. It's an exclusive section with a dedicated lounge and a hot tub with a view over the Massif de Solaise. Staying here, guests have privileged access to activities, concierge service and in-room continental breakfasts. Other 5-Trident Luxury Spaces can be found at Kani, the Maldives; Punta Cana, Dominican Republic; and Cancún Yucatán, Mexico. Club Med even has luxury villas with private swimming pools at its properties on Mauritius Island and the Turkish Riviera.
THE ALL-INCLUSIVE PROMISE may be misleading at many all-inclusive resorts. Generally, it means your rate includes accommodations and food and drink at the restaurants. (At some properties, you may have to pay extra to dine at certain restaurants and pay extra for more expensive brands of liquor and wine.) Access to activities at the resort may be limited to the pools, certain group activities and non-motorized water sports. Golf, spa treatments and scuba diving all cost extra at most of the all-inclusive resorts. At the Grand Velas Riviera Maya, for example, scuba diving, deep-sea fishing and excursions to other adventures and Mayan ruins are all extra.
Other resorts include normally costly sports. At Sandals resorts, golf and scuba are included. Club Med vacations include all the activities. Sports and premium wines and liquors are part of the experience at the ultra-high-end properties such as Laucala Island and Twin Farms.
Prices range widely from about $650 per person per night up to $3,600 a night at the most opulent properties. Many of the larger properties offer special deals ranging from a percent discount to including an airfare credit, or allowing children under a certain age to stay for free.
THE TREND FOR HIGH-END all-inclusive resorts has found a home in the Caribbean and Mexico, where there are lots of choices from certain properties in chains ranging from Sandals, Couples and Dreams to Palladium and Iberostar resorts. Elsewhere in the world, it's more difficult to find high-end all-inclusive properties, according to Michael Cottam, president of Visual Itineraries, a Web service offering travel agents a way to give clients a visual tour of upcoming itineraries. (Scrolling down on the site lets anyone see pictures and videos of all-inclusive resorts around the globe.) Club Med has 5-Trident Luxury Spaces in its resorts in Europe, but you won't find many other all-inclusive resorts there. Safari lodges in Africa have long offered all-inclusive packages, although they aren't marketed this way. There are a few ultra-high-end resorts in North America, including The Point, Dunton Hot Springs, Twin Farms and Clayquot Wilderness Lodge.
The goal of all 5-star all-inclusive resorts is to make each guest feel special. Properties that anticipate all of a guest's needs and wishes and then make them come true are thriving.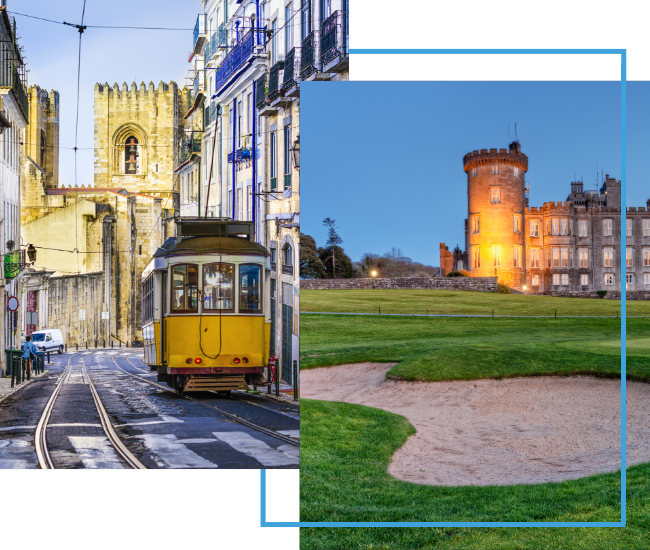 FX Excursions
FX Excursions offers the chance for once-in-a-lifetime experiences in destinations around the world.
Explore Excursions
The Perelman Performing Arts Center (PAC NYC), the cultural cornerstone and final public element of the World Trade Center site, opened this September.  The new performing arts center in Lower Manhattan provides a dynamic home for the arts, serving audiences and creators through flexible venues enabling the facility to embrace wide-ranging artistic programs.
Sponsored Content
Don't risk losing all the money you've spent if you must cancel your trip at the last minute. Allianz Travel Insurance can give you:
Whether you call secondhand fashion treasure troves "thrift stores," "fripperies," "charity shops," "vintage boutiques" or something else, shifting the paradigm from "old clothes" to "new finds," you may find the best, most conversation-starting souvenirs inside these shops and neighborhoods located in the world's most fashionable cities and a few unexpected places.