WHEN YOU GO DOWN to breakfast and the wall of windows facing the ocean flashes moss and turquoise like Vegas neon, you know you're getting off the ship. That's why the island of Roatán, off the coast of Honduras, proves one of the most popular stops for cruise ship passengers.
This 31-mile-long, five-mile-wide line of sand is as adventurous as it is colorful. When we sailed with Norwegian Cruise Line, we wanted to explore Roatán but avoid crowds, so we opted out of an organized excursion. Instead, our multigenerational family of five walked along the Coxen Hole wooden pier, past shops, musicians with steel drums and festive welcome drinks to find someone who could take us around the island.
We found that in Joelle, a driver who materialized from a line of taxis and, in perfect English, used his outgoing personality and wide-toothed grin to charm us into believing he had been waiting just for us.
Most passengers go to bustling West Bay, where plenty of activities and resorts await, but Joelle drove us to the quieter Half Moon Bay at West End. During the ride, we spoke about his part of the world. "Everyone speaks English," he said. "Yes," I replied, "but what's the native language?" "English!" he insisted. I later found that was true in Roatán and the two other islands off Honduras, collectively known as the Bay Islands. "Islanders," as they prefer to be called, are mostly descendants of the British Isles; however, there are also those of African-Caribbean heritage and immigrants from mainland Honduras, so Spanish is a close second.
The beach at Half Moon Bay offers visitors plenty of souvenir, restaurant and bar options just steps from the water. The public beach sits in the center of the half moon bend. Just 30 feet from dry sand, a Technicolor underwater universe beckons. Because we brought our own snorkel gear, we saw a spectrum of undulating anemones, fans of coral and psychedelic fish swimming through the rainbow reef.
On our way back to the ship, we stopped to eat at Jungle Top Zipline and enjoyed the rare opportunity to play with rescued capuchin monkeys. As the little bundles of fur jumped from head to shoulder and back to head, the day ended as magically as it had begun.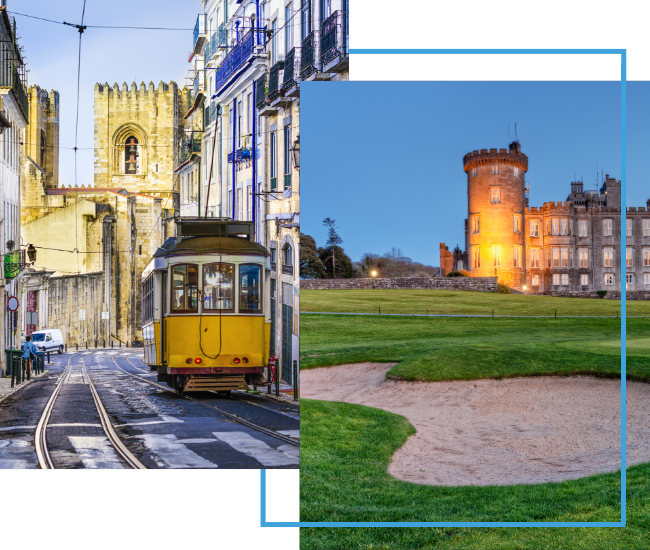 FX Excursions
FX Excursions offers the chance for once-in-a-lifetime experiences in destinations around the world.
Explore Excursions
There may not be snow in Los Angeles this season, but Waldorf Astoria Beverly Hills is certainly full of the holiday spirit, with Christmas, Hanukkah and New Year's events happening in the hotel's gorgeous event spaces.
Sponsored Content
The Saronic or Argo Saronic Islands of Greece call travelers to explore its seven small islands and islets brimming with history, natural sites and more. With most easily accessible by boat, the islands' proximity to ports of Athens make the Saronic Islands an ideal destination for those preferring shorter boat rides. In fact, trips from Athens ports to the islands take only between 10 minutes and two hours, depending on the island you choose, making them perfect for day or weekend trips. From Piraeus port, you can access Hydra, Spetses, Aegina and Poros directly. Come explore these stunning islands with us and find the inspiration to plan your next trip to these islands. Hydra Hydra town curves around a slope overlooking the Argosaronic Gulf like an amphitheater and is considered one of the most romantic destinations in Greece. Most unique to the island is its lack of vehicles. People on the island get around on mules and donkeys as well as water taxis, making for a peaceful and laid-back day. Hydra lies a two-hour ferry ride from Piraeus port in Athens.
Looking for fun things to stuff into the toe of a few holiday stockings? Here are some great choices: