PHILADELPHIA INTERNATIONAL AIRPORT is the only major airport serving the nation's seventh-largest metropolitan area. It transits 30 million passengers annually, with 25 airlines, including all major domestic carriers, offering nearly 500 daily departures to nearly 130 destinations worldwide. The airport's location just seven miles from downtown Philadelphia affords convenient access to tourist sites, business centers and cultural hubs.
The airport is also self-sustaining and uses no local tax dollars to operate. As one of the region's largest economic engines, it generates $15.4 billion and accounts for 96,300 full-time jobs annually.
PHL boasts 3.25 million square feet of terminal space encompassing seven terminal buildings with 124 boarding gates. Its top airlines include American Airlines, Southwest Airlines, Delta Air Lines, Frontier Airlines and United Airlines. Among U.S. airports, PHL ranks 19th for total passengers and 16th for total movements.
PHL implements a steady progression of projects to improve the customer experience and lay the groundwork for future development. In 2010 it invested $45 million in an expansion of Terminal E, featuring seven new gates, a 500-seat waiting area, a mini food court and new permanent artwork.
The redesigned Terminal F Hub opened in 2013, with 20 new food, beverage and retail shops; a 300-seat food court; more permanent artwork; and an enhanced bus shelter. In 2015 the E-F Secure Connector opened, allowing passengers to access all terminals and gates from the post-security side. In 2016 the new Terminal F baggage claim building opened, completing the $127 million Terminal F renovation and expansion. The $25 million baggage claim facility is the first LEED Gold project at the airport.
As of 2017, PHL and carrier American Airlines announced a $900 million commitment to continue critical improvements and develop new infrastructure at PHL and Philadelphia Northeast Airport (PNE) over the next five to seven years. The projects will generate almost $4 billion in regional economic output over a five-year period, equating to about 5,100 ongoing jobs in the same timeframe.
Part of the $900 million investment includes a $32.8 million redesign of Terminal B, bringing 1,100 iPads and eight new restaurants and retail offerings inside the security perimeter. Travelers can order food via iPad from surrounding eateries; the first to open will be a French pastry shop, a German beer garden and an Italian restaurant.
Philadelphia is a longstanding hub for arts, culture, history and tradition. In 2011 the dedication of the How Philly Moves mural by the airport and Mural Arts Philadelphia became the largest mural in the United States, occupying the greatest square footage of any project completed by the mural program. The artwork celebrates Philadelphia's dance traditions with images of 26 dancers representing a variety of dance styles on the façades of the airport's parking garages.
Philadelphia continues to welcome new carriers and routes. Between 2012 and 2017 Alaska Airlines, Spirit Airlines and JetBlue began daily and seasonal flights at PHL. In 2014 Qatar Airways became the first foreign flag carrier in more than a decade to debut here when it launched daily non-stop service to Doha (DOH). Icelandair launched seasonal service in May 2017, and Aer Lingus began non-stop flights to Dublin (DUB) in March. As of December 2017, PHL offers 122 non-stop flights to 89 domestic and 33 international destinations.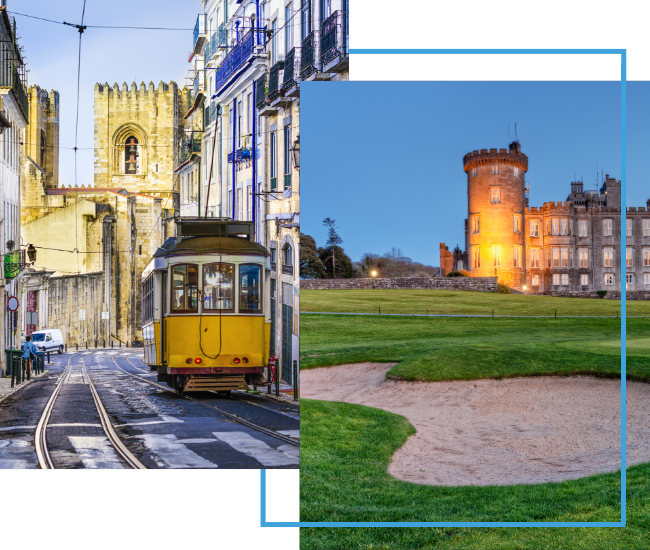 FX Excursions
FX Excursions offers the chance for once-in-a-lifetime experiences in destinations around the world.
Explore Excursions
Mazatlán, Mexico, has long been an attractive home destination for Canadian and American retirees, but, in recent years, young, digital nomads have also discovered the charms of this coastal city, finding inexpensive accommodations, beautiful weather and plenty of bandwidth for working remotely. The laid-back beach scene definitely eases the transition of relocating to Mexico's West Coast.
Sponsored Content
The Global Business Travel Association (GBTA) believes business travel is a fundamental force for good and brings the industry together to connect, innovate and set new standards. With members from across the globe, GBTA engages the many voices of business travel to build a collective future, providing a platform for buyers and suppliers to come together, connect with peers, grow their network and shape the future of the industry.
For its third year, Global Traveler awards the airline, cruise line and hotel brand best representing diversity, equity and inclusion within the travel industry. Over the past year Global Traveler analyzed many airlines, cruise lines and hotel brands to determine which companies prove most committed to changing the world through diversity and inclusion.