The Sanoner family set out to create ADLER Spa Resort SICILIA with an ambitious goal in mind. Situated on Sicily's southwestern coast, two hours away by car from all of the island's major airports, it is conceived as a wellness retreat delivering a full-on immersion deep into Sicily's environment and centuries-old history through fitness activities, spa treatments and architecture.
All 90 suites have floor-to-ceiling doors, a patio with a large circular chaise in neutral linen-like fabric, and a view of the Mediterranean shoreline. Interiors fuse minimalist design with maximum use of texture, shape and color. A sunset orange velvet divan and ottoman offset the crisp but silky white linens dressing the king-sized bed and a terracruda wall separating the bedroom from the bathroom area.
The resort's layout, meanwhile, is best described as a sloped labyrinth, with winding paths and stairways underscoring the way each level of suites, as well as the fitness areas, indoor-outdoor pool, solarium, spa and the AKI Kids' Club (free for guests aged 4–12) are partially tucked underground to create a low architectural profile.
While environmentally minded guests will appreciate the 21st-century approach to sustainable construction and maintenance, buildings visible above ground evoke the imposing and enduring ancient Greek structures found at the popular UNESCO-designated Valley of the Temples 30 minutes away in Agrigento. The manager taking me to my room, however, insists the most impressive thing built into the property is privacy.
"Every guest has a full view of nature and the Mediterranean, but the public doesn't have a full view of us," she said, adding there are no indoor hallways, as outdoor walkways connecting the buildings are intended to keep guests "in constant contact with nature … which is why each room is outfitted with two large umbrellas."
Every room also includes generous bottles of woodsy-citrusy shampoo, conditioner and lotion from its spa skincare line. While services in ADLER's extensive catalogue at the partially subterranean spa involve extra fees, they are worth the splurge thanks to the implementation of fruits, botanicals, Mediterranean Sea water and algae. This ensures all massages, body treatments and facials have authentic links to Sicily.
The spa is completed with its own solarium, a thalassotherapy infinity hot tub and three different saunas in their own separate structure. The indoor-outdoor pool and adjoining solarium comprise the architectural highlight of the resort. The fitness center on the other side of the solarium is filled with top-tier equipment and a dedicated space for all-level yoga, Pilates, meditation and other classes. A lap pool in front adds visual appeal and another self-directed fitness option. Bottles with fresh fruit-infused sparkling water by the main pool and in the fitness center are another unexpected and original touch. Just beyond the main pool, there is a path downhill to a private beach and nature reserve access.
When the property's e-bikes are not being used for planned excursions, they are available free of charge for the guests. An activity board in the main reception details complimentary fitness classes, guided hikes and e-bike treks, as well as free and extra-fee excursions exploring Southwestern Sicily's gastronomic, cultural and environmental attributes. Winery visits, cooking classes, historic tours of nearby towns and rigorous hikes at noteworthy physical and manmade landmarks are offered.
ADLER Spa Resort SICILIA's food and beverage program is the most luxurious, sophisticated element of the stay. It shines with the lunch and dinner á la carte menus, with a constantly rotating lineup of al dente pastas with flavorful sauces and perfectly executed meat and fish dishes. Its cocktail program is strong, with original creations that can compete with the best hotel bars in Florence, Milan and Rome.
While some health retreat purists may note this and the heavy offering of desserts (especially anything involving pistachios) may be an issue, a good counter argument is it never hurts to enjoy a "healthy" indulgence. Regardless, it's up to every guest to decide what's good for them.
Contrada Salsa
92010 Siculiana AG
Italy
tel 39 0922 7000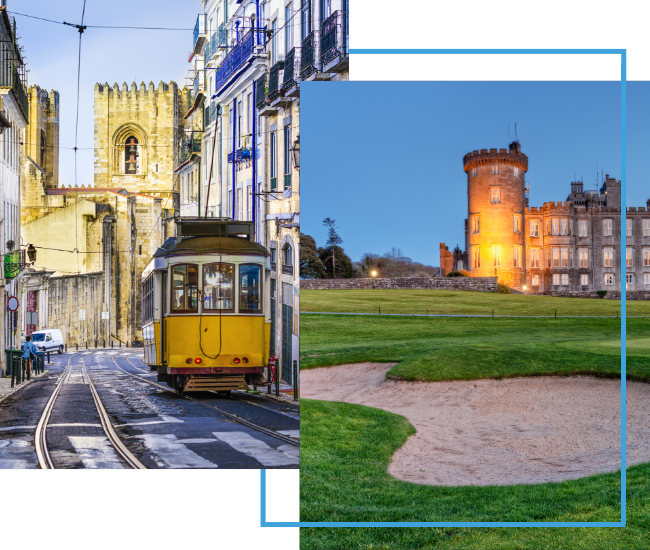 FX Excursions
FX Excursions offers the chance for once-in-a-lifetime experiences in destinations around the world.
Explore Excursions
Pleasant weather, autumn foliage and vibrant flowers are among the many delights awaiting nature lovers at botanical gardens and arboretums across the United States. However, some of these green spaces take on additional color this month and through Halloween when enterprising gardeners, landscape architects, management and other creative minds cast a spell with themed environments running the gamut from spooky to utterly bewitching.
Sponsored Content
IHG Hotels & Resorts is thrilled to announce the launch of a new mobile product feature for members: IHG Wi-Fi Auto Connect. This feature is now available exclusively in the IHG One Rewards mobile app for both iOS and Android users and will automatically connect IHG One Rewards members to WiFi upon arrival at more than 5,000 IHG hotels worldwide — no separate passwords or log-ins needed. This is in addition to the exciting benefits of being an IHG Business Edge member. IHG Business Edge provides small- and medium-sized businesses access to a user-friendly portal that displays comprehensive spending and savings data while providing the convenience of direct booking with a guaranteed discount.
For travelers who love all things autumn, Crystal Springs Resort, New York City's closest destination resort, features special offers and experiences to meet the demands of everyone's fall bucket list. Located only 80 minutes outside New York City in Sussex County, New Jersey, Crystal Springs Resort offers a quick getaway to enjoy fall foliage. Are any of these new offers or experiences on your bucket list?