Whether you call secondhand fashion treasure troves "thrift stores," "fripperies," "charity shops," "vintage boutiques" or something else, shifting the paradigm from "old clothes" to "new finds," you may find the best, most conversation-starting souvenirs inside these shops and neighborhoods located in the world's most fashionable cities and a few unexpected places.
Paris
The Marais District, long a center of boho-chic style, features several blocks lined with some of the city's most popular second-hand, vintage and "kilo" (garments sold by weight) shops. Tilt Vintage, BIS Boutique Solidaire and Kilo Shop Kawaii are always packed with ambitious souls sifting through garments. These run the gamut from relatively new pieces with their original store tags to vintage rarities from old-school cool labels like Cacharel and Rodier.
If your time in town is limited, Le (Re)Store Galleries Lafayette is your one-stop shopping best bet. The 1,600-square-foot, third-floor space is populated with such eclectic shops as Les Recuperables, Monogram, Personal Seller, CrushON, Relique, Culture Vintage, Salut Beauté and Patine. In addition to clothing, there is upcycled and vintage jewelry, home décor items, sustainable beauty products (La Droguerie du Good), a personal shopper service and collection areas for recyclable clothing and packaging.
Shimokitazawa, originally established as a residential district after the 1921 Great Kanto Earthquake flattened other Tokyo neighborhoods, became the city's equivalent to Haight-Ashbury a half-century later. In the following decades it became home to specialized secondhand stores like Haight-Ashbury (the shop), Flamingo and Little Trip to Heaven. These shops draw you in with artistic window displays and infectious playlists of American '70s funk and '60s Brit pop. The district is a three-minute train ride on the new Odakyu line originating from Shibuya.
Southampton, United Kingdom
The family-run Robin's Nest was hatched out of what was probably a beautiful upscale retailer in another era. Here, the curated fashion and décor are definitively British and thoughtfully displayed. A sweet café nested within the store serves equally English pastries, sandwiches, tea and coffee, along with a few gluten-free, vegan and non-dairy options.
Málaga, Spain
While the food culture is this port city's biggest draw, fashionistas can feast on finds at Joan Vintage Charity Shop by Foundation Cudeca, impeccably organized, decorated in a fun '80s vintage style and stocked with pieces from top-end designers and upscale chain shops – and at great prices in comparison to similar shops in Spain's larger cities. Named in honor of Joan Hunt (awarded the O.B.E. at Buckingham Palace in 2002 for her work in southern Spain), one can feel good about every penny spent here, as all profits generated fund hospice care and other services for people with cancer and other illnesses.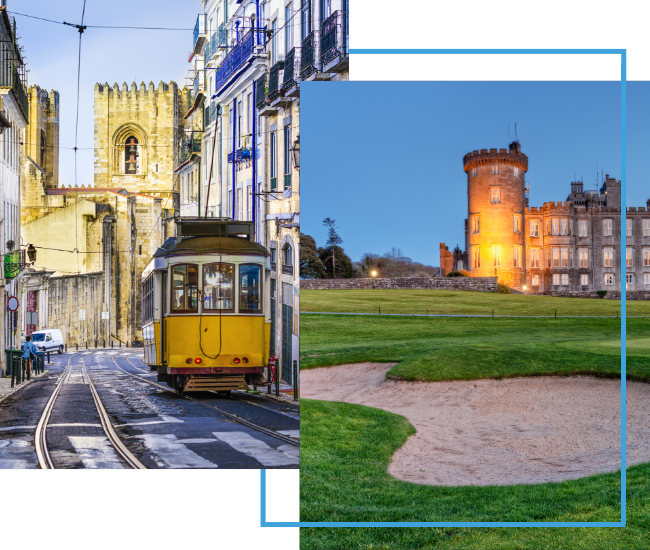 FX Excursions
FX Excursions offers the chance for once-in-a-lifetime experiences in destinations around the world.
Explore Excursions
More than 22 million visitors pour into Bangkok each year, adding to the roughly 11 million residents of the Thai capital famous for its bustling streets. Packed with food carts, markets and cultural spectacles, life in Bangkok is unusually defined by its vibrant street scene, both day and night. That means you don't necessarily need a solid plan when heading out on any given evening.
Sponsored Content
The Islands of Tahiti offer a range of captivating activities for travelers with diverse interests, from hiking to breathtaking waterfalls, riding horses on secluded beaches; swimming with sharks; or immersing in Polynesian culture through traditional dance, music and art. For watersports enthusiasts, the crystal-clear lagoons offer exhilarating experiences like surfing, kiteboarding and paddleboarding. And if you're looking to relax, the pristine beaches, overwater bungalows and tropical sun offer the perfect setting. With 118 islands and atolls to explore, island hopping is an excellent way to experience the full diversity of The Islands of Tahiti. With its blend of adventure, culture and relaxation, The Islands of Tahiti offer a truly unique travel experience.
As another phenomenal year of travel comes to an end, it's time, as always, for Global Traveler to celebrate and award those who do it best as we announce the 2023 winners of the GT Tested Reader Survey awards. But that's not the only cause for celebration here: We've hit another major milestone, as this marks our 20th year honoring the best of the best inn world of travel!