Travel can take a toll on your body and soul; these products keep you looking (and feeling) good. From a clever shoe that puts a spring in your step (and is effortlessly easy to put on and remove) to a lightweight hair dryer and a night cream that works wonders on tired, dehydrated skin, here are three must-haves to tote on your next trip:
Taking your sneakers off in airport security—and putting them back on again—can be a hassle when you don't have TSAPreCheck (or when you're traveling internationally and this step is required). This ingenious shoe available for men, women and kids has a patented heel design which negates untying and retying them. Simply slide your foot in, and the heel compresses all the way and then springs back into place, completely securing your foot. What's more, they're also attractive and comfortable.Available in several different styles and colors including canvas, suede and leather, they let you go from traveling to sightseeing to casual dinners without the look of "regular" sneakers. And Kizik is a company you can feel good about supporting, as they partner with nonprofit organizations including the United Way and the I Am Mom Summit.
GAMA Italy Professional iQ Perfetto Hair Dryer
There's nothing worse than trying to style your hair with one of those blow dryers installed on a hotel bathroom wall that emits weak, tepid air. Weighing in at just .65 pounds (about the weight of many smartphones), this professional dryer is the lightest of its kind on the market. Created by a company founded more than 50 years ago in Bologna, Italy, it's also seven times more powerful than other models. The iQ Perfetto is capable of drying your hair 30 percent than traditional dryers faster thanks to a 110,000 RPM brushless motor with three speed levels and three heat levels that may be locked to your particular preference. The dryer gets your hair silky-smooth; comes with a diffuser and two concentrator nozzles; and is available in matte black, silver and rose gold. Easy to hold and easy to use, the only downside for travel is the chunky, long cord, but you can easily wrap and secure it with a Velcro tie.
FACTORFIVE Night Retinol Cream
Don't shortchange your skincare routine when you travel. This brand-new cream is basically a stem cell skin treatment in a jar, with a powerful blend of human stem cell growth factors, 0.25 percent retinol, and alpha hydroxy acid (AHA) to promote skin regeneration and improve the appearance of skin at the cellular level. The powerful formula promotes cell renewal, boosts production of collagen and elastin, restores aging and damaged cells and reduces the appearance of fine lines and wrinkles, with visible results in four weeks. The cream also staves off the stress and dehydrating effects traveling can have on your skin. Formulated without parabens, mineral oil, sulfate detergents, phthalates, urea, DEA or TEA, it's never tested on animals. Dispense the cream into your travel-sized toiletry jar and, for best results, use it in combination with your preferred FACTORFIVE serum.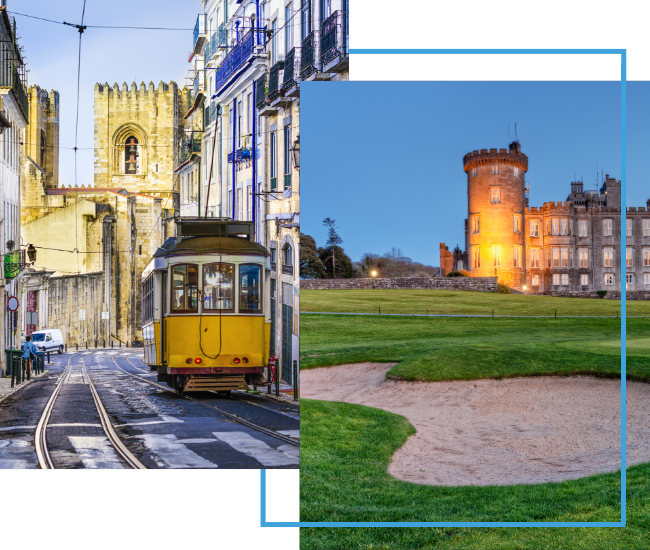 FX Excursions
FX Excursions offers the chance for once-in-a-lifetime experiences in destinations around the world.
Explore Excursions
More than 22 million visitors pour into Bangkok each year, adding to the roughly 11 million residents of the Thai capital famous for its bustling streets. Packed with food carts, markets and cultural spectacles, life in Bangkok is unusually defined by its vibrant street scene, both day and night. That means you don't necessarily need a solid plan when heading out on any given evening.
Sponsored Content
Whether it's the people, the craic (fun) or the coasts, travelers always find something to love about the island of Ireland. What fills your heart?
As another phenomenal year of travel comes to an end, it's time, as always, for Global Traveler to celebrate and award those who do it best as we announce the 2023 winners of the GT Tested Reader Survey awards. But that's not the only cause for celebration here: We've hit another major milestone, as this marks our 20th year honoring the best of the best inn world of travel!