Boston has its share of rabid sports fans. I'm not one of them, but I've witnessed the emotional ups and downs that inevitably follow the victories and losses of the hometown teams. I may not fully understand it, but I accept that a key win can trigger an ecstatic celebration, while an unexpected defeat can result in a sinkhole of despair.
Still, I was more than a little bit surprised by a crowd of soccer fans in Lisbon a few years ago. I was staying at the Four Seasons Hotel Ritz in a room overlooking Parq Eduardo VII and Marquês de Pombal Square. From a seat on my balcony, I watched as traffic increased and families arrived — a gathering gave way to a crowd that became a sea of people. Palpable energy vibrated through the air, punctuated by rhythmic chanting.
I couldn't figure out what was causing the frenzy. It was both intriguing and mysterious. The next day I asked the concierge. Fútbol. Soccer. The sport known for its passionate fans was at the root of the gathering I witnessed, drawing wave upon wave of followers to one central location for the sole purpose of reveling in the glory of a victory over a rival team.
I have a feeling some of those same soccer fans will be in Brazil this summer when 32 of the best teams from around the world face off in a series of matches, culminating with the crowning of the 2014 FIFA World Cup champions.
The FIFA World Cup championship as we know it today is rooted in a tradition that began in the early 20th century when a group of French sporting enthusiasts set the foundation for bringing the world's strongest national football teams together to compete for a world title. The year was 1930 and Uruguay took home the cup, followed by Argentina in second place, the United States in third place and Yugoslavia in fourth place. The cup was contested twice more in the 1930s — Italy won in 1934 and France won in 1938 — before World War II led to a 12-year hiatus. Competition resumed in 1950 with Brazil as the host country. Uruguay won the cup.
This year's return to Brazil marks the first time in 64 years the country has hosted the competition. A total of 64 matches will play out in 12 Brazilian cities: Belo Horizonte, Brasília, Cuiabá, Curitiba, Fortaleza, Manaus, Natal, Porto Alegre, Recife, Rio de Janeiro, Salvador and São Paulo. Competition kicks off June 12, with Spain as the defending champion, and continues through July 13.
When all is said and done, only one team will claim the brilliant gold trophy and the title 2014 FIFA World Cup Champion.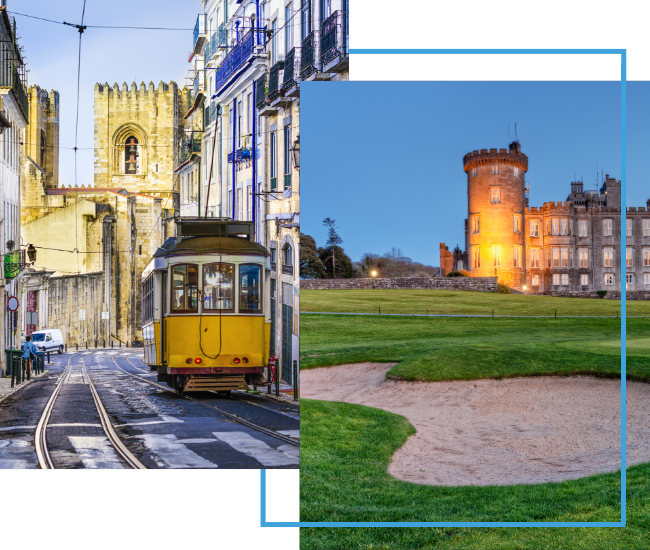 FX Excursions
FX Excursions offers the chance for once-in-a-lifetime experiences in destinations around the world.
Explore Excursions
One thing  surprising about the Prince Edward Island capital is its abundance of shops specializing in affordable, fashion-forward jewelry rendered in sterling silver, vermeil, 14K gold and semi-precious stones. Whether you prefer delicate pieces or bold wearable art, you can be assured the pieces for sale are inspired by the maritime island setting and, therefore, specific to the place where they are created. Here are a few shining, woman-owned examples:
Sponsored Content
Incentive travel has long been a way for organizations to drive sales and reward employees with opulent trips to exotic destinations. Today it encompasses even more.
Norway, a haven for visionary artists, architects and designers, showcases an exceptionally diverse array of cultural attractions. This year, the country commemorates exciting milestones and unveilings captivating enthusiasts of the arts, from iconic scenic routes to new museums to gallery openings. Up Norway features these new offerings in personalized itineraries catered to aesthetes.